Dream chasers: 3 enthusiasts, 3 classics, 3 stories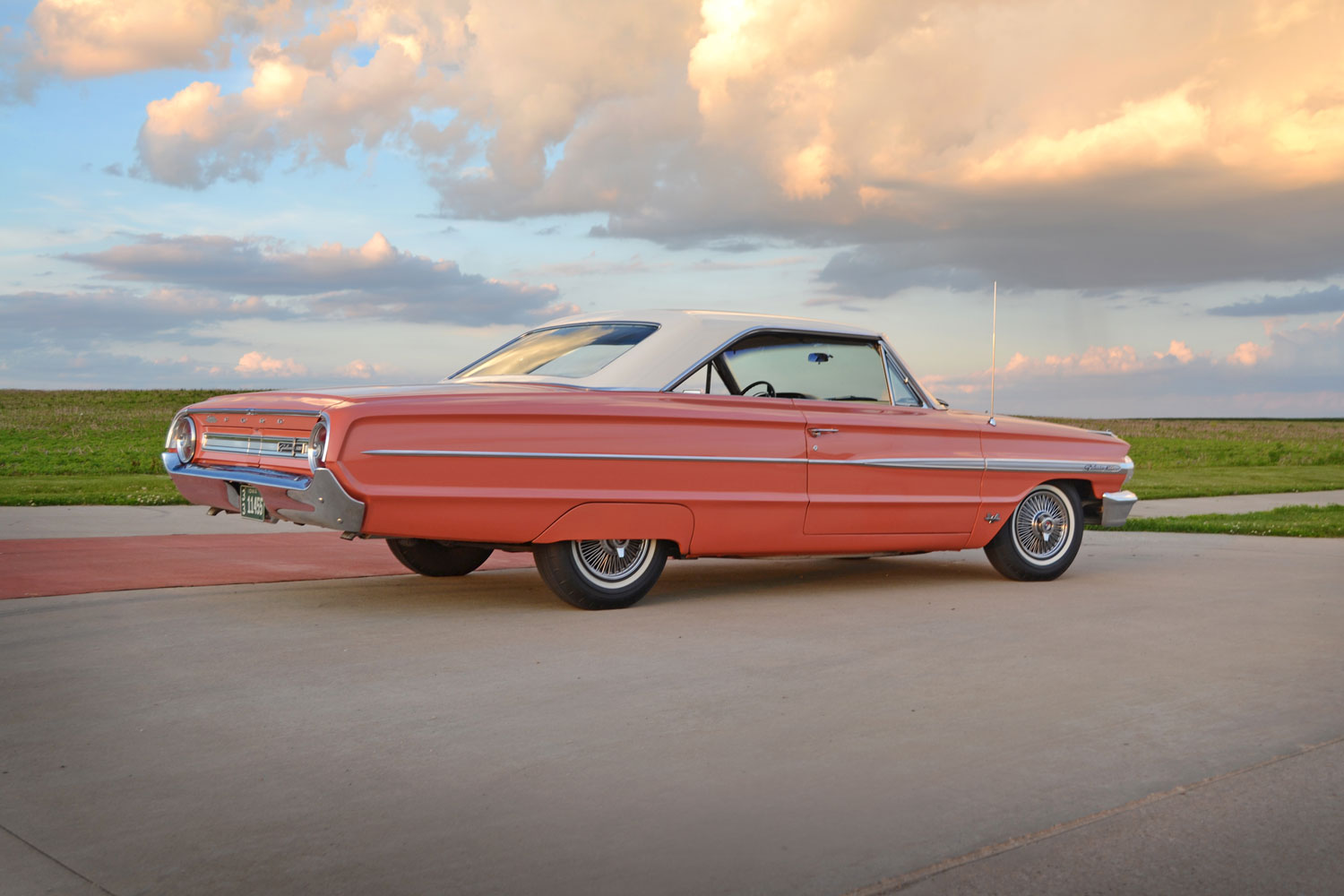 In the latest issue of Hagerty magazine, we published stories of three Hagerty Drivers Club members who (with apologies to our own Wayne Carini) have been chasing classic cars. One was pursuing his Galaxie's ownership history, another was after his father's Volkswagen Type 3, and the third has been chasing and hoping for a '57 Chevy of his own since childhood.
Here are their success stories.
ERIC MAGAYNE, 1964 Ford Galaxie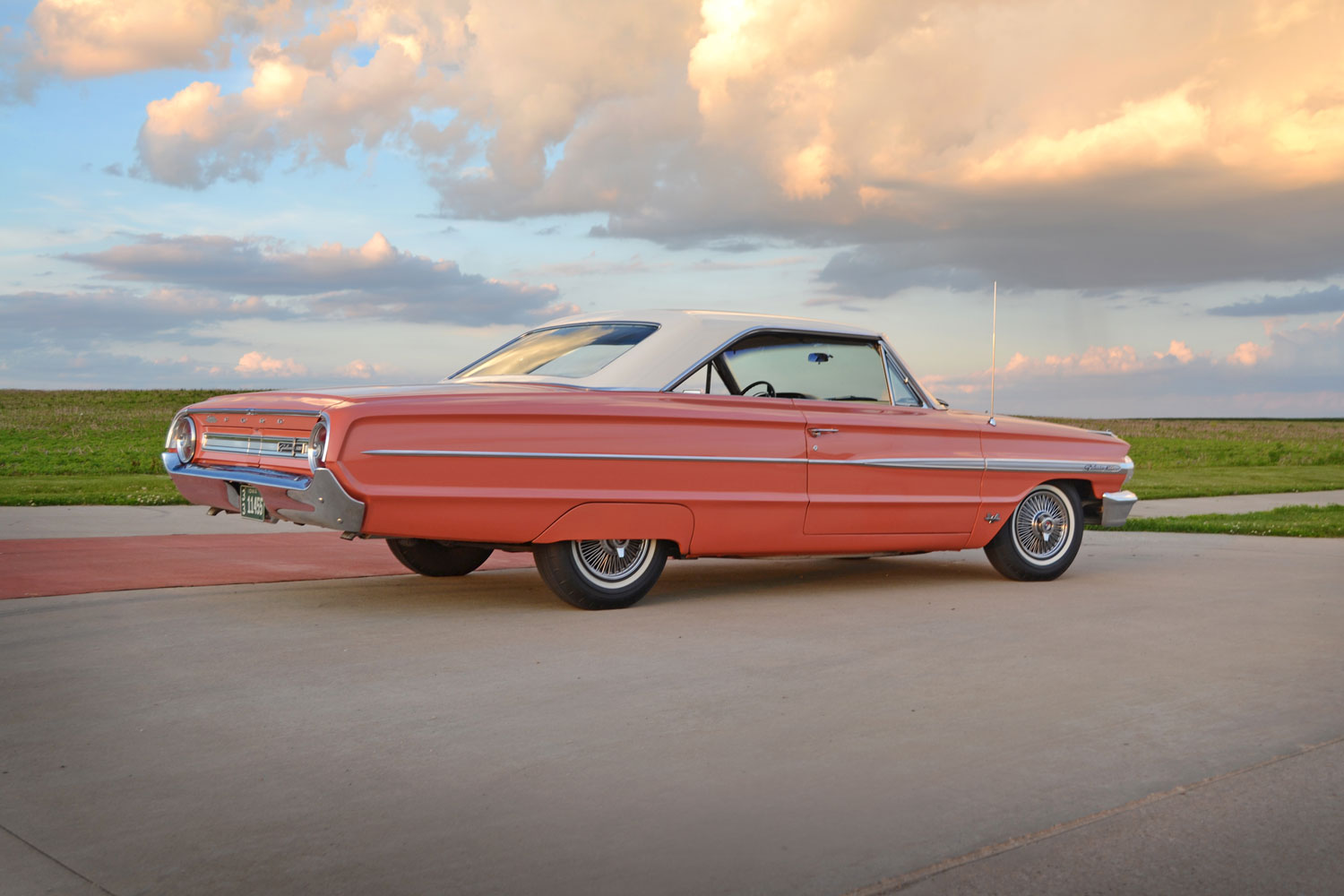 Hagerty member since 2014
Restoring my 12-owner 1964 Ford Galaxie has been almost as fun as tracing its history, thanks to clues on the car and internet and lots of cold calling. It's a history, I've discovered, nearly as colorful as the car itself.
On May 14, 1964, this unique two-door Galaxie fastback rolled off the Ford assembly line in the Highland Park neighborhood of St. Paul, Minnesota. The car was painted a "springtime special" color called Samoan Coral that was added to the palette late in the model year to attract buyers before the 1965 redesigns were announced. Equipped with a "Thunderbird 390" V-8 and a four-speed Top Loader transmission, the car was shipped off to Ryder Ford in Weiser, Idaho.
Construction worker and family man Eugene Simmons was test driving a new Thunderbird at Ryder Ford when he saw a truck unload the Galaxie. The person who originally ordered the car refused possession, so Simmons jumped at the opportunity to buy it on the spot. As his family told me later, "He had no idea what he was buying."
After a few years, however, the temptation of the new-for-1967 models lured Simmons to a Ford dealer in Reno, Nevada, where he traded in his prized Galaxie. In the summer of 1967, Pat Mathis purchased the Galaxie off the lot and drove it home to rural Portola, California. Within a few years, she gave it to her daughter, Shirley, who lived in suburban Los Angeles. Shirley's husband, Rufus, installed a highrise manifold and other high-performance modifications. In the heart of Southern California's car culture, Rufus challenged just about anyone to a street race.
The Galaxie changed hands four more times in as many years on the West Coast, and by 1977, it was a daily driver near Portland, Oregon. Eventually, it was stolen and stripped. For 20 years, it sat on blocks in a garage until its eighth owner made it roadworthy again. The Galaxie traded hands three more times around Portland before I purchased it (as the 12th owner) in 2010 and shipped it to Iowa.
As a kid fresh out of college, it was a huge undertaking for me to do an OEM numbers-matching concours restoration on my first classic car. Armed with a stack of Ford manuals and my father (a knowledgeable Ford man) on speed dial, I dove into the project and simultaneously uncovered many of the previous owners. I published its history back to 1967, and the original owner's son contacted me when he saw a photo of his dad's car online. This gave me the full story.
As I enjoy this car, I realize I'm not really an owner, but a conservator and curator. As I tracked down and chatted with the previous owners one by one, I discovered they each shared my deep emotional connection with the car. By purchasing and restoring the Galaxie, I had no idea I was adding a member to my family. In other words, "I had no idea what I was buying."
Since I completed the restoration, the Galaxie has won several trophies, including an AACA Grand National award. Soon, I'll drive it out to the West Coast to have a reunion between the car and the families of its previous owners. The journey will include many stops along the way to recreate vintage photos of the car, with a homecoming at Ryder Ford, the original selling dealership in Weiser, Idaho.
LYNN PFENNING, 1967 VW Type 3 fastback
Hagerty member since 2007
In 1967, while coming home from my grandparents' farm in rural North Dakota, we hit a cow and totaled our 1965 Beetle. My father used the insurance money to purchase a new 1967 Type 3 fastback from the dealer in Minot. After eight years, he sold it to a local farmer, whose son drove it to school.
In 2013, after 38 years of trying to buy back the car, I finally got it. Once out of the barn where it had been stored for decades, the VW looked decent enough. As I started tearing into the restoration, however, it got more complex by the day. At some point, the car had been "restored" by another local farmer, and paintbrush strokes and overspray were visible. The car had been used as an ATV to round up cattle; both doors and the nose had been crushed (likely from driving through fields and hitting cows); and the panels were filled with several inches of Bondo. Water leaks had caused major interior rust and mold. The engine didn't run because a mouse and its nest caught fire in it, which damaged the cylinder heads.
Over four years, I cut out all the rust and replaced it with new metal, and every nut and bolt was replaced or refurbished. I rebuilt the engine to 1776 cc from the stock 1600 cc. I installed a custom tweed interior, and all the brightwork is new or reconditioned. Finally, I replaced the original Brunswick Blue paint with Candy Brandywine.
Since completion in July 2018, I have shown the car several times and claimed a few first-place trophies. The high point came when I brought the car back to Minot to drive in the North Dakota State Fair parade with my father. The widow and son of the second owner joined us, and we didn't hit a single cow.
RYAN GERTNER, 1957 Chevrolet Bel Air
Hagerty member since 2017
I have been chasing the tail fins of '57 Chevy Bel Airs since 1985, when I was seven years old and first saw one in a Saturday morning cartoon show called M.A.S.K. Throughout school, every art project I did centered around the '57 Chevy, and my obsession has since led to a vast collection of models, posters, and memorabilia, nearly all of them red. I even custom-built a red 1:12-scale Lego rendition.
On August 31, 2016, I finally acquired the real thing, a red two-door hardtop with a white roof. Despite my lifelong fixation, that day was the first time I'd driven one. It felt like guiding a cloud. My '57 isn't original, but it looks stock. The entire car had been cosmetically restored and resprayed before I bought it. The interior was redone with red vinyl, black fabric, and red piping, and it has period-correct power-assisted steering, although the car didn't come with it.
I removed the rear fender skirts and installed spinners on all four hubcaps. Over the winter of 2017–18, I had disc brakes installed in the front and added a dual master cylinder and a brake booster. The rear got new leaf springs and struts, and I had a new Edelbrock carburetor put on the 283 V-8. A new stereo system with a hideaway head unit and a subwoofer hidden under the passenger side of the front bench seat was the final touch. The car is everything I want it to be.
I love driving my '57 Chevy, and I show it off every chance I get. As the vice president and official photographer of the Woodward Tri-Five Cruisers in southeastern Michigan, I happily shoot photos of it and other '57 Chevys—especially the red ones—as often as I can.
The article first appeared in Hagerty Drivers Club magazine. Click here to subscribe to our magazine and join the club.