Can you still find a cool car for $5K? We bought 7 vintage rides to find out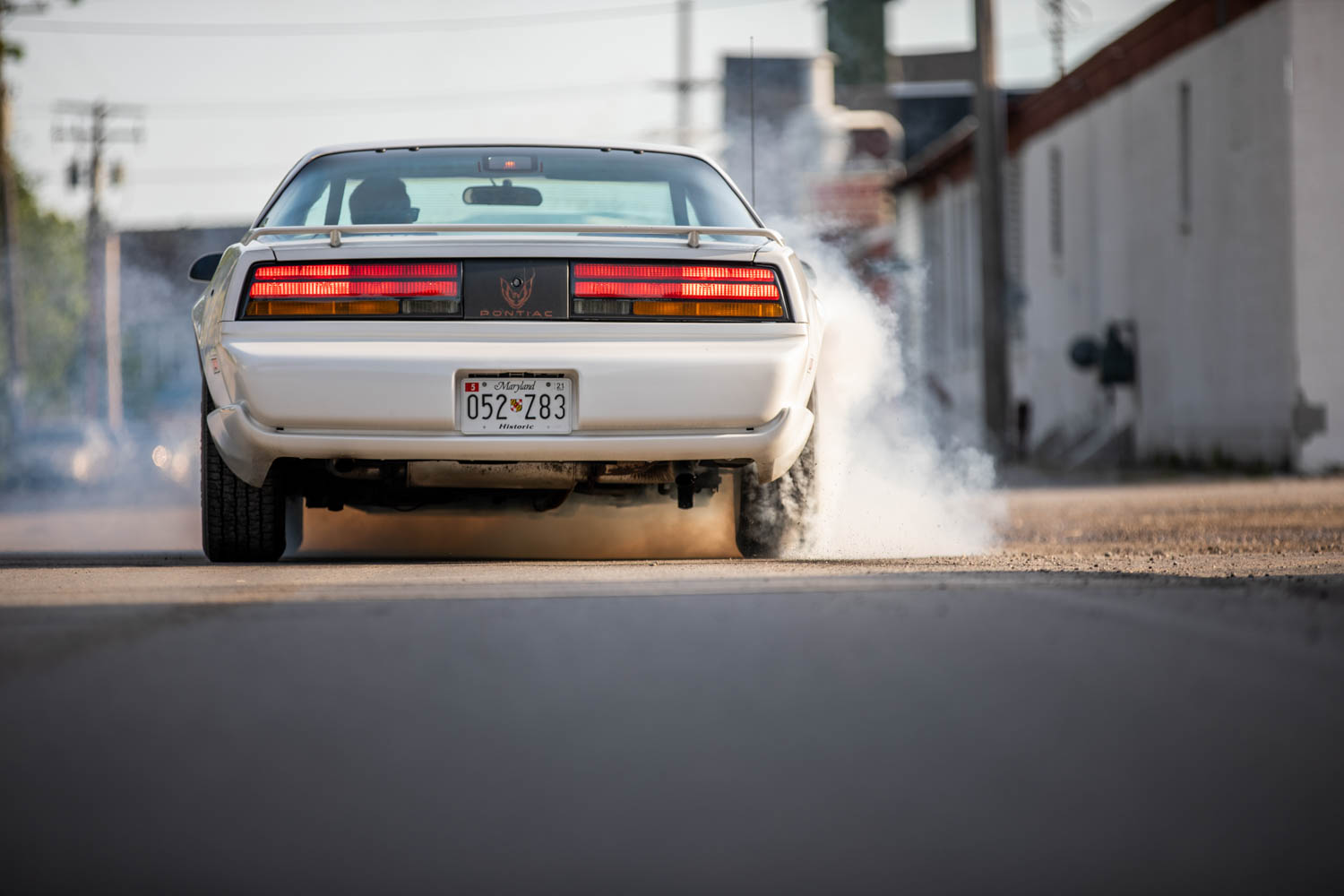 What you are about to see is the ridiculous upshot of some water-cooler bravado. The story begins with this fact: Occasionally, during an ordinary work day here at Hagerty, often while shifting gears from one task to another, our brains need to drop into idle for a bit. The go-to for a few minutes of slack-jawed stupor for many of us is Craigslist and other online classifieds, where one can be pleasingly pummeled by the daily fire hose of ads for every kind of clapped-out, rusted-down, and boogered-up prairie schooner within a 500-mile radius.
Let's face it, people see what they want to see in those low-res digital pics, and what I see the most of is basket cases. And what isn't garbage is expensive, because who doesn't think his or her only-three-owners '92 Buick Skylark is the next great collectible?
Well, this prompted a heated debate—pencils were actually thrown—about whether you can still buy a decent #4-condition (Fair) old car for $5000. My conviction is that, nowadays, no matter what you find out there for five grand, you are buying a total fantasy; the reality will be leaks, sparks, clunks, and misery. Away scurried the contestants to their computers to prove me wrong. After weeks of scanning ads and making calls, the foraging cats came home to deposit their dead mice at my doorstep. I'm supposed to be impressed. We'll see.
As one of our resident old-car misers, I was thrilled to participate in the $5K challenge. I really wanted to find a perfect "first car" for a budding collector or enthusiast. In this price range, I wasn't looking for perfection, but the car had to be presentable, drivable, and fun. I've been burned before on cars that looked great in photos but didn't hold up in person, so I kept my search to a radius of 100 miles from my Maryland home. I have a pretty good technique for this, and it starts with using the filters on my local Craigslist. For the budget, I set the price at $1000 to $5500, allowing myself an optimistic $500 of negotiating overhead. I wanted a car no newer than 25 years old, so that meant 1900 to 1994 in those fields. Okay, let 'er rip!
Immediately, I found interesting cars in my price range but knocked them out of contention just as quickly. The 1985 Corvette coupe that "runs great" for $5000? Ratty interior covered by cheap parts-store seat covers and mats. The six-cylinder 1965 Mustang coupe at $4000 looked like a winner until I got to the photo of the empty engine bay and stripped interior. It went like that, until I spotted a 1991 V-6 Pontiac Firebird for $3500 that looked sharp and was a fresh listing. In photos, the interior looked like new. Turns out the car I wanted was practically right next door.
As soon as I showed up, I knew this deal was going to be full of good car vibes. The seller, Dylan, was fresh out of high school, and this was his first car. He had taken meticulous care of the Firebird, keeping it completely stock, and it was better than he had described. This kid was a Pontiac nut. The interior was close to perfect, with no weird smells or stains, only a little wear in the gray metallic cloth near the driver's-side bolster and a couple of missing small trim pieces. It was obvious he cared about the car, but he had moved up to a later Trans Am and needed to sell the first one. We struck a deal at $3050.
Twelve hours later, the car was tagged "historic," and I was deep into Firebird option codes. What did I have here? Well, yes, it's a V-6 Firebird with an automatic transmission, so it's not exactly at the high end of the performance spectrum. But that 140 horsepower and 180 pound-feet of torque provide 25 mpg during air-conditioned highway cruising. The Sport Appearance package includes fog lights and unique side skirting. Seriously, this car is mint; it has those cool aluminum wheels, the full instrumented dash package, power locks and mirrors, and even cruise control.
Since I had some room to spare, I splurged on eBay to make the Pontiac perfect. The big spend was $85 for a pair of headlight motors to fix the "winky winky" when you turned on the switch. Perhaps new tires to replace the seven-year-old white-letter ones will come next. —Brad Phillips
AARON WEIGHS IN:
I can't decide if I'm more upset that Phillips managed to bag a decent car or that he chiseled some poor kid out of $450, money that could have gone toward college expenses. Have you no shame, sir? A V-6 Firebird from the deep-beak era is one of those cars where you go, "Wow, I forgot they made that," followed by, "Wow, I can't believe there are any that aren't wrapped around a telephone pole." Alas, I must admit this is cheap cool with absolutely no danger of getting a speeding ticket. Well done. Grade: B+
1987 Honda Prelude Si | $5500
A head-on collision introduced my family to Honda brilliance. Despite its crude Chrysler K-car bones, our family's 1984 Dodge Daytona was loved—and mourned—when another driver crossed the center line and rammed it. Although only 16 years old and ineligible for a license, I made my opinions about its replacement known. I'd long read auto reviewers wax about Honda's refinement and efficiency. They even gushed about the turn-signal stalks, which smoothly notched into position. After one test drive, my old man was sold on a 1987 Prelude Si like the one pictured here, only his was blue. The Si was the upgraded Prelude, the main difference being a larger, 2.0-liter, 110-hp four-cylinder engine. We had to get in line, as Hondas were hot back then and dealers had wait lists.
We welcomed our first Japanese car alongside a replacement used Daytona I'd purchased with money saved from mowing lawns. My used car cost $4100, less than a third of the $13,000 Prelude, but I still had buyer's remorse. Dad had the better car. You knew it would last, too, which ours did, to well over 200,000 miles.
Nostalgia plus Facebook's classified ad section pointed me to this red Prelude in rural Lore City, Ohio. This car spent a decade with a doting mechanic who documented all maintenance. Now more than three decades old, the Honda had 109,000 miles, but the owner reported no rust, a tall claim for any car that's lived in Ohio. I had to see it.
Sure enough, I found some minor corrosion in the sunroof opening. I've learned to walk away from any car with a hint of the tin worm because my past DIY rust repairs all failed to stop the degrading process. The rest of this car, however, was about perfect: The original plastic covers that dot the engine bay were in place, the interior showed little wear, and the original cassette player still worked. I noticed evidence of quality care in the paint chips that were meticulously filled and the extra floor mat placed where the driver's heel lies to protect the original.
The owner said he had replaced the clutch, but the pedal engaged very close to the floor. The shifter was stiff, another potential red flag. The test drive, however, set the hook deep. The attributes that were so compelling 30 years ago—the airy cabin, the dash that rises barely above knee height, and the smartly snarling engine—still charmed. The car felt tight, too; not new by any stretch, but not used up.
We made the deal at $5500, 10 percent more than the price cap. I wasn't about to let this one go. When I got it home, I returned the shifter to its frictionless original operation by cleaning and lubricating the linkage. The clutch needed a two-minute adjustment. The car rode on shorter-than-stock springs that launched it over any bump taller than an inch, but the original springs were included with the sale.
Every used car has needs, and this one needed suspension work. I replaced the axles, the ball joints, and the tires. Parts are cheap—$65 for an axle, $20 for the ball joint—and DIY labor is, of course, free. I've put at least 1000 more miles on the odometer, every one a joy. The Prelude is one of those cars with an instant human-and-machine connection. I've marveled at how smoothly the engine revs, the sublime balance between comfort and agility, and the all-around quality feel. Luckily, Preludes are still priced like used cars. —Larry Webster
AARON WEIGHS IN:
As Walter Sobchak would say: "This is not Nam, Larry. There are rules." The rules do not say go ahead and pay more than $5000. The rules do not say it's okay to then dump in bushels of money to fix the car. Sure, now you have the perfect ride to get you and the besties to cheerleading practice, but you're not proving five grand bags a usable classic. If anything, you are proving my point with this pristine Japanese caddy for your Whitney Houston tapes. Over the line! Grade: F
There was a time when mid-'70s and '80s Alfas were plentiful on Craigslist. The reputation of Italian electrics and mysterious powerplants kept them cheap. This is no longer the case. I scoured Craigslist, Recycler, and Autotrader daily for a month, searching for a bargain in Southern California. I went to an Alfa club gathering at the Petersen Automotive Museum in Los Angeles hoping to find a diamond in the rough. Nothing. And then, late on a Saturday night, the day before Mother's Day, a 1984 Alfa Romeo Spider appeared on Craigslist for $4300.
I wasted no time sending an email. In the morning, a text: "Are you available to meet today?" He called. The owner described his Alfa. I've owned five; I sat quietly and listened. A good runner, 103,000 miles. Owned by an Italian, no rust, compression checks at 180 pounds, new muffler, bumped on the nose and received a salvage title. All Alfas have the I-lost-my-nose-to-a-person-who-reversed-into-me-at-a-traffic-light story; it's not a deal breaker. It also had the Quadrifoglio leather seats and a re-cored radiator. Price negotiable. He was upfront and seemed genuine. Reason for selling? Too many cars.
"Can we meet?" I asked. He said he was taking the Alfa to work and would swing by my place since it was on his way. I heard the familiar rasp of the exhaust when he arrived. I peeked through the window. Silver paint with the Cromodora alloy wheels. Blue tweed carpet in decent shape. The dash had a cap, probably hiding a crack. It had dual pod gauges and metal signal stalks, and the seats were good. The top was canvas, a plus, although it needed a new rear window.
He twisted the key, and the car started without hesitation or protest. The engine bay presented itself well for a car from 1984. Could I drive it? Sure, he said. I assumed the position, and everything fell into place. A spin around the block revealed a smooth-running Alfa with a little grumbling in the rear. Could be a U-joint, the differential, or a rubber donut maybe, nothing serious. The steering was tight; the car was comfortable without being hot-rodded with stiffer springs and shocks. This would be a great daily driver. —Evan Klein
AARON WEIGHS IN:
Your best chance to meet two or three tow-truck drivers a week always comes wrapped in a voluptuous Italian bod. Starry-eyed innocents have long been lured onto the rocks of despair by Italians, and that hasn't changed in the digital era. It's practically a rite of passage to uncork a good chianti, pull up a chair, and gaze longingly at the beautiful machine peeing on your garage floor. Grade: C+
"If you don't want to deal with rust, this isn't the project for you," said Zachary, would-be seller of a 1989 Dodge Ram Charger that had, on Craigslist, looked like a clean work truck with a healthy 318 V-8. In person, however, it was a rotting hulk wearing a thin coat of black spray paint. I did not want to deal with rust. Strictly speaking, I didn't want to deal with anything. The point of buying a classic car is to distract from life's crushing compromises, not compound them. Turns out that might be wishful thinking.
"If it were a manual, I'd have probably sold it by now," said Stan, seller of the second car I looked at, a 1986 BMW 3-series sedan. The E30-generation 3 Series is a blue-chip enthusiast car, and this one looked to be nicely preserved. But the slushbox demoted it to a Penultimate Driving Machine. Stan, a longtime BMW guy who took the time to show us his other E30 (stick shift, of course) and a mid-restoration 2002, forthrightly pointed out other quirks on the car he was offering, such as the fact that it was due for a timing-belt change.
Fortunately, there was another straight-six sedan in the area, this one with a manual. It's a 1954, three-on-the-tree Chevrolet Bel Air with a Blue Flame six. Seller Ron, whose fleet included two Corvettes as well as a C10 pickup, said he bought this particular Chevy for his wife, who liked its green paint. "Looks like a turtle," he volunteered. The Turtle is not quite as potent as a Ram Charger, or as lithesome as a Bimmer. There's some rust, along with what appears to be a family of mice living in the front fender. Lots to deal with, yes.
But I love the patina, which suits the relatively restrained styling of the pre-tail-fin Chevys. Of course, this six will be easier to operate on than a BMW's. I find something inspiring about the fact that this unassuming artifact of America's postwar golden age has outlasted eleven presidencies. And I, too, like the color.
Aaron's assertion is overly pessimistic. The real wisdom—call it the Ram Charger corollary—comes from Zachary: Cool, cheap classics still exist, but only for people prepared to love them. Rust, slushboxes, mice, and all. —David Zenlea
AARON WEIGHS IN:
I think David Zenlea as Danny Zuko really believes that when he rolls this jalopy into auto shop, the playback will crank as his fellow T-Birds prance around with new fenders and bumpers and he rides the ticking V-8 down the chain fall. You are supreme, the chicks'll scream. Go, Greased Lightning! Well, real life ain't a three-minute musical montage, buddy. Although I am a sucker for American chrome, this corroded soldier needs a lot more than overhead lifters and four-barrel quads to be burnin' up the quarter-mile. Grade: B-
1990 Volvo 760 Turbo Wagon | $1225
People who know me liken my car-buying habits to the dependence of a heroin addict. Cheap cars are like methadone to me, calming the symptoms of withdrawal until the next big fix. At the moment, like most addicts, I'm broke. I recently sold two cars to finance a garage project, which reminds me of the O. Henry short story Gift of the Magi. It's the one where the wife cuts off and sells her hair to buy a pocket-watch chain for her husband only to find he's sold the watch to buy her some jeweled combs.
So, a cheap car it would have to be. Preferably one with a hatch and a fold-down rear seat that would hold my big lazy canine and haul Porsche parts around. A BMW 318ti seemed like it would fill the bill nicely. The bobtailed E36-generation 3-series cars are quirky but practical. Sadly, most seem to have been chewed up and spit out by the drifter crowd, who are turning out to be the death of anything cheap, fun, and rear-wheel drive.
Eventually, I zeroed in on a 700-series Volvo turbo station wagon. Known affectionately as "turbo bricks," they routinely clock a half-million miles. I checked out a couple on Craigslist and Facebook Marketplace, but they all needed an immediate infusion of a grand or more. Although eBay Motors is fading as a buying/selling platform for me, I had a look there and found a 1990 760 Turbo near, of all places, Camp David, about 90 minutes from my home in suburban Washington, D.C. The posting was sparse: eight dark, out-of-focus photos and a 20-word description. I'm sure I was the only person to actually look at the 275,000-mile car.
It turned out to be owned by a 92-year-old retired dentist. His son was selling the wagon, and it was crazy nice—original paint, glossy with few flaws and no evidence of damage, not even a scrape to a bumper corner. My handy paint meter measured about 5.5 mils everywhere. The car was clearly garaged its whole life, so the leather was soft and there was no UV damage to the plastics. It started and ran nicely. I submitted a $1600 maximum bid and figured I had a 50/50 chance of getting it.
The minimalist listing and the location of the car did me a solid, and it was mine for $1225. This Volvo is everything I initially assessed and more. The last receipt on top of the stack was a two-year-old invoice for $5200! Those repairs included a new top end, turbo, front suspension, brakes, wheel bearings, water pump, and hoses. I essentially got a new Volvo for $1225. Amazingly, the cost of my ticket to RADwood, the 1980 and '90s car show, came to about four percent of the price of the car. I couldn't be happier. —Rob Sass
AARON WEIGHS IN:
Hmm, this strikes me more as a score on a used car rather than a classic. But, hey, everybody has his or her thing. The fact that this 760 was being sold by a 92-year-old retired dentist should tell you something about the pulseracing ability of old Volvo wagons. But it cannot be denied that a clean, usable knäckebröd hauler that is nearly 30 years old and cost less than a brake job on a new Volvo is worthy of two Birkenstocks clapping. Grade: A-
As a millennial, I'm used to making my dollars count, since a majority of my paycheck goes toward student loans and inflated rent. For years, I've had my eyes on small, cheap English sports cars. Something like a Lotus Elan would be far outside my price range, but an equally cheerful Triumph Spitfire is within reach. The $5K challenge was an excuse to start seriously searching. Little did I know how hard I would have to look.
The first car that caught my attention was a 1966 Austin-Healey Sprite in northern Ohio. It looked like a swell deal at $3800. I called the seller and vetted him for 10 minutes. The little roadster had massive curb appeal—gloss white, offset racing stripe, yellow-letter Goodyear radials. The seller and I agreed to meet in three days, on a Saturday. I passed the listing around to everyone in the office. I told them confidently, "Yeah, I'll probably buy it," gloating like a classic-car tycoon. I called the seller on Friday to confirm the appointment. "Oh, yeah, I was going to call you," he replied. "I sold it." I was gutted. A lesson learned during the $5000 hunt—you are not the only Craigslist buyer refreshing the search button by the hour. Deals go fast, and great ones go faster.
After a few more weeks of looking, I discovered a yellow 1990 Mazda Miata in Dearborn Heights, Michigan, on Craigslist for $5000. Scrolling through the listing, I envisioned myself midsummer, top down, cruising through the city. I was getting ahead of myself. From the moment I was within five feet of the car, I knew the Miata would need a massive overhaul before any joy rides. The body panels were covered in an enamel that looked more like chunky banana milkshake than Speed Yellow. Despite a history of Southern ownership, the Mazda also had a case of undercarriage eczema. This was not my car.
I pressed on. An ad for a 1969 MGB GT, listed at $2800, came up a day later. The listing had two photos. Both from the left side. Both taken at night. I've seen better photos of Bigfoot. Desperation was setting in, though, and this was the coupe, not the typical MGB roadster. I was willing to invest in a two-hour trip, however, and I left that day to check out the car.
I arrived in Grand Rapids, Michigan, late in the afternoon. The English coupe sat in front of a giant five-door garage. In daylight, I could see why the seller elected to supply blurry, nighttime photos. The young man, bless his soul, loved "rat rods," so he rattle-canned the B matte black and then sanded through in certain areas for a faux-patina finish. Already suspicious, I went through the car, lifting every latch, opening every door, knocking against every panel, searching for something to discredit the car beyond the paint. I couldn't find a thing. The car was Fort Knox solid and ran like a watch. I haggled $100 off the asking price, gave the seller my dough, and picked up the car the next day.
It took some searching, but I eventually found my English sports car for far less than $5000. Our first outing together was to a quaint brunch spot in Corktown, one of Detroit's newly gentrified neighborhoods. Now, how's that for millennial? —Cameron Neveu
AARON WEIGHS IN:
Alas, the perennial poster roach for cut-rate classics, the MGB. This long-lost son of Abingdon has been rattle-canned to a fare-thee-well and looks like it survived the Great Chicago Fire. But there are numerous 1-800 catalogs for these coupes brimming with bargain parts, and a rolling restoration requires no expert God-given talent. My own first classic was a '66 MG, and it was very tolerant of my cluelessness. Roll on, young millennial; surely, spending money on this crate is more fun than paying your student debt. Grade: A
Last December, I listened as my colleague Aaron Robinson lamented the death of the $5000 classic car. I knew he was wrong, but when Aaron laments, I've learned it's best to let it ride.
As a garageless guy in the rainy Pacific Northwest who routinely has used the passenger footwell of every car I've ever owned as a trash can, I had absolute faith I could find a cool old car to serve my cheap, reckless sensibilities. The biggest obstacle, I discovered, was the $5 fee Craigslist recently started charging. It cut the number of sub-$5000 listings by nearly two-thirds, but I still had lots of options.
One benefit of my location is the easy availability of Japanese Kei cars, those tiny right-hand-drive marvels of packaging now legal for import and ever present on Portland and Seattle Craigslist pages. The first car I looked at was a $4500 1993 Subaru Domingo, a three-cylinder van the size of my kitchen table but, unlike my kitchen table, with seating for seven. I loved its practicality and overall funkiness, but since I already own a Honda Odyssey, I didn't really need another, more-mini minivan.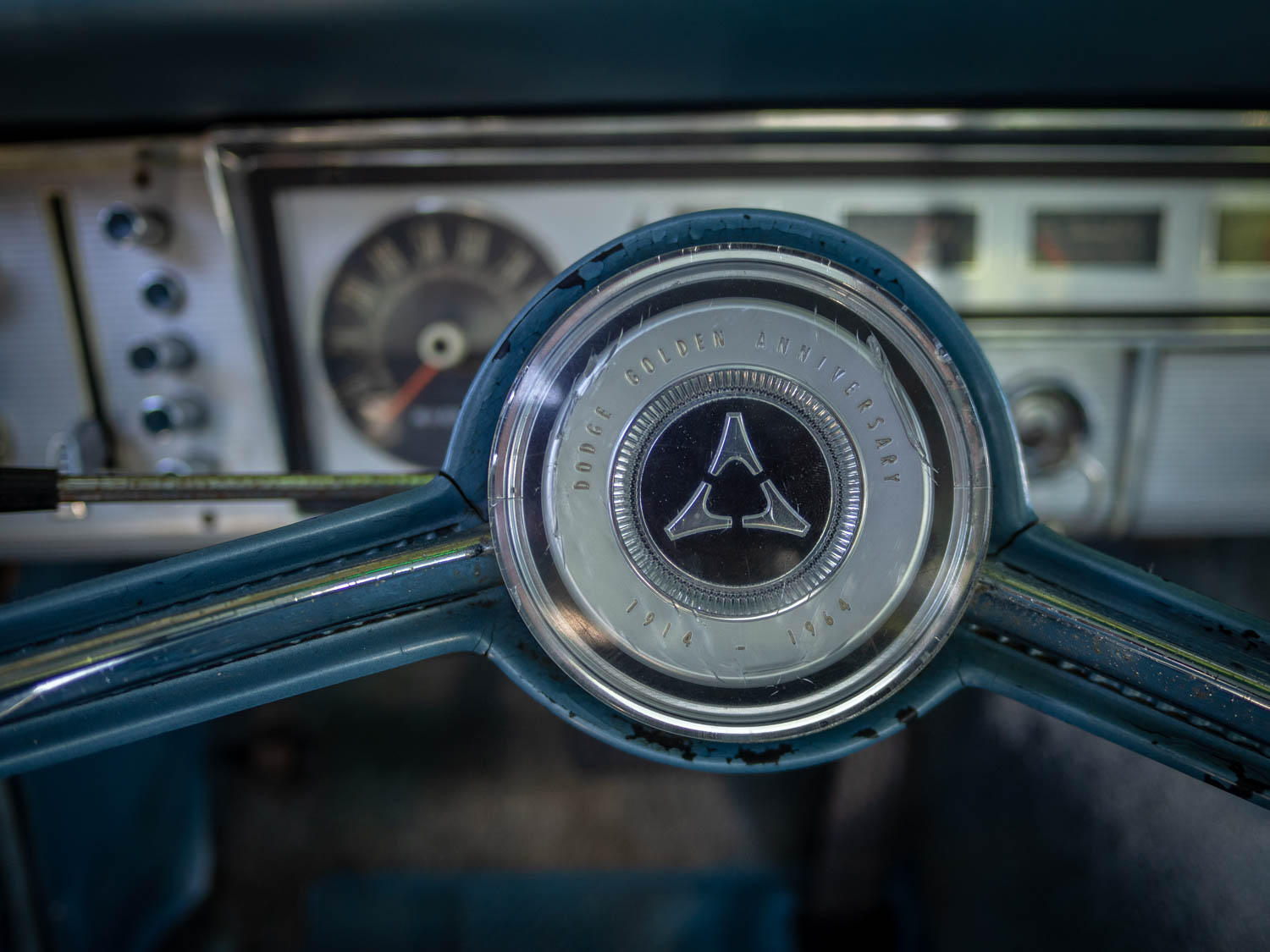 Next, I found a 1991 Suzuki Alto Works, a teensy sporty hatchback with 64 turbocharged horsepower, for $5000. Its go-kart-ish charm was undeniable, its large greenhouse appealing. Parts availability gave me pause, however, and I abandoned my Kei-car pursuit.
I turned instead to a well-kept 1988 Pontiac Fiero for $4500, a red four-cylinder model with a five-speed and somewhat rare T-tops. The seller had owned a series of Fieros, and this one had been the nicest. It was indeed cherry, with great paint, a clean gray interior, and fully functional mechanical systems. It was almost too nice, however, and I suspected that, if left out in the rainy winter months, the T-tops would eventually leak.
On I searched, tab after tab, craving that "you'll know it when you see it" listing. Suddenly, I saw it and knew—a blue and white 1964 Dodge Dart 270 with perfect baked-on patina. In person it presented even better, with excellent chrome, not a single saggy door, and just one spot of rust that went beyond the surface. A one-owner car, it came with original purchase documents ($2739, as optioned) from Dishman Dodge, just east of Spokane on the dry side of Washington, where it lived its whole life. This no-frills sedan with the unkillable 225-cid slant-six fired right up, and every knob, switch, and dial worked, including the push-button automatic transmission. The interior was clean, and the only tear in the funky upholstery was in an easily fixable seam. I was in love, and the $3999 OBO asking price was more than fair.
With a cool old family car like this, the Odyssey now seems like overkill.—Stefan Lombard
AARON WEIGHS IN:
"Just one spot of rust that went beyond the surface." Rrright. The tin worm is so pervasive in that soggy Oregon commune you call home that there are probably craft Bondo breweries making small-label filler for the bearded hipsters and their perforated retro sleds. You should have stuck with the tiny Japanese lunch boxes. Still, points for finding a car with, um, working transmission buttons. All it needs is 11,000 hours of body work. As is, it's sure to bag the Dick Van Dyke Award at the next Portland Oxidation Festival. Grade: B
The article first appeared in Hagerty Drivers Club magazine. Click here to subscribe to our magazine and join the club.