Automakers are striking out on chances at greatness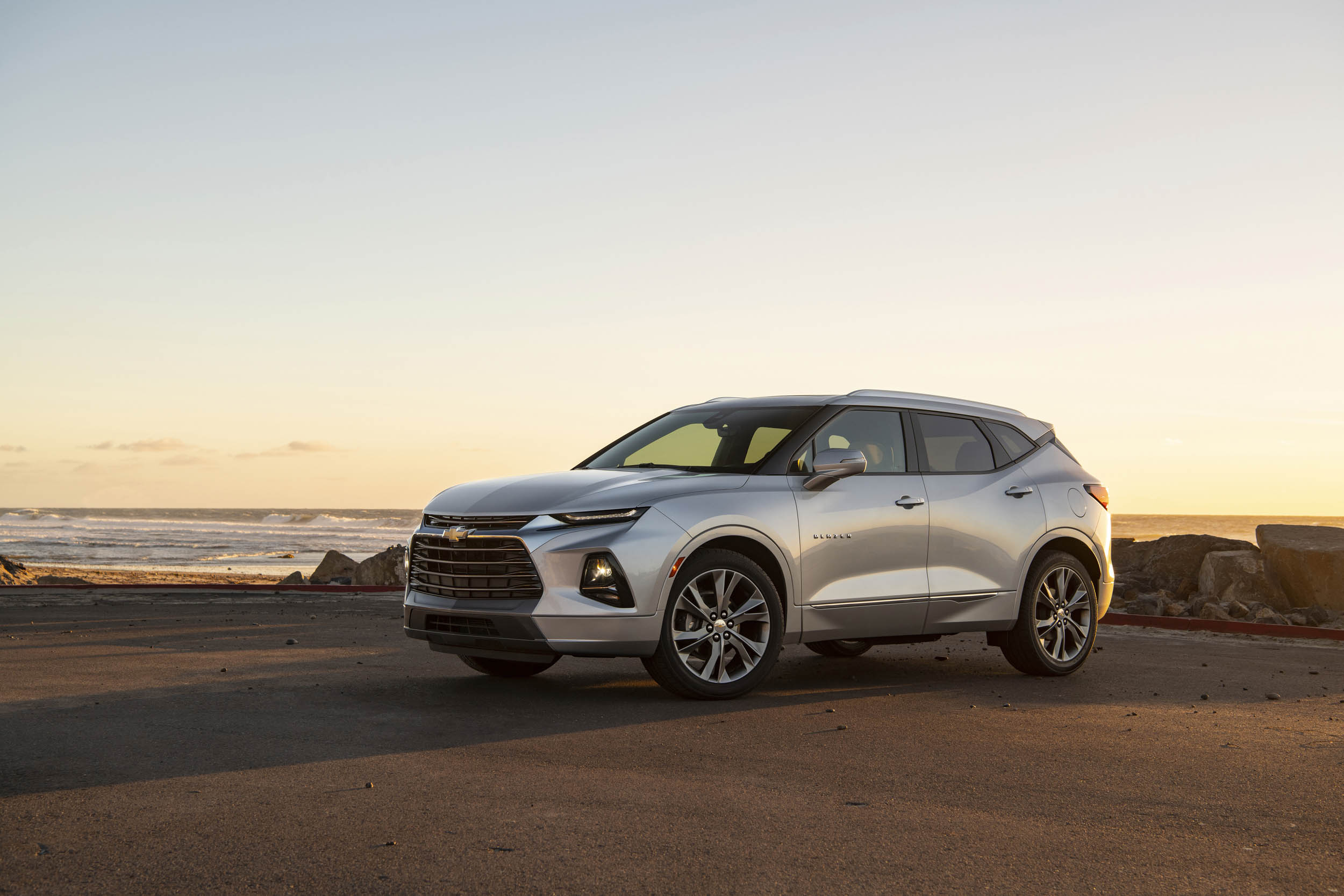 Monty Python's Flying Circus, the 1970s British TV frolic, used to have this knight in a suit of armor who would walk into a scene just as a character was saying something patently stupid and smack the offending idiot with a giant fish. Sometimes when I sit in an automaker's presentation for the new steel stegosaurus with a high seating position and knife slashes for a face, I wish I had a fish.
History may well record that ennui killed the auto industry by making everyone so bored with tall boxes bearing derivative designs that nobody noticed or cared when cars were replaced by robot pods. Below is my condensed gallery of chances at greatness that have been completely whiffed. Feel free to write back with your own observations on how the modern auto industry has disappointed you lately.
Anybody who has been to SEMA, the annual Specialty Equipment Market Association show in Vegas, knows that off-road style is currently "the Thing." Forget sports cars—they're dead. The kids want affordable small to medium-size trucks that look tough and ready for adventure. Yet even as Ford races to reboot the Bronco, other automakers are asleep. First in line for a salmon slap is Chevy, which has maligned a great name by pasting the venerable Blazer badge on a nice but otherwise forgettable mall crawler.
Toyota gets the next tuna to the face. Land Cruiser is a lauded name the world over and vintage Land Cruisers trade at obscene prices, but the current Cruiser is an $85,000 luxury barge with porcine dimensions and anonymous, plasticized styling. Toyota sold barely 3200 last year. Done right, Land Cruiser could be Jeep or Range Rover, an entire off-road subbrand with a family of vehicles bearing a diamond-plated stamp of authenticity. Who wouldn't buy a modern interpretation of the old FJ40, with that celebrated Land Cruiser face, the white roof, and the spare tire hanging off the back? Pickups and more deluxe five- and seven-seaters could be showroom spin-offs. Why should the first all-electric off-roader be anything but a Toyota Land Cruiser? The company made a halfhearted swipe at leveraging Land Cruiser with the 2006–14 FJ Cruiser. But it offered only one weird body, priced it to the max, and then left it unchanged in the market for way too long. There is so much untapped potential in the Land Cruiser if Toyota would only reach for it.
Also in line for a fish whipping is Suzuki, which recently redesigned its delightful Jimny, a cheap jeeplet from Japan that is the descendant of the Suzuki Samurai and a thrifty truck that would finally give the Wrangler some direct competition. Incidentally, more than 240,000 Wranglers sold last year; life is good when you have no competitors. But Suzuki fled the U.S. in 2012 after a series of bad decisions, largely by its former partner and part-owner, GM, and now cowers timidly on the far side of the Pacific.
Let's talk about cars. As I said, the younger generations don't want traditional two-seat sportsters (I'm looking at you, Supra). If they want a car, they want a more practical sport compact, like a new Datsun 510, BMW 2002, or Acura Integra. Indeed, next up for a halibut right hook is Acura, which renamed the heroic Integra the RSX as part of its early-2000s switch to the meaningless letter salad it uses today, then killed the RSX because it believed cheap cars were soiling its lofty image. Last year, the entire Acura lineup was outsold in North America by the Subaru Forester. Acura has known its problem for over a decade but has done squat to fix it.
Meanwhile, Mazda gets an honorary mackerel to the mug for not making the Miata platform flexible enough to support a sedan body. The Miata is a great car, but Mazda didn't sell enough last year to fill the Peter Pan lot at the Magic Kingdom. Its bones would make an amazing affordable sports sedan. But, alas, like a lot of things we really want, we're told it's impossible.
You know what else is impossible? Avoiding extinction after people stop caring.
The article first appeared in Hagerty Drivers Club magazine. Click here to subscribe to our magazine and join the club.