10 contemporary classics under $45K that are bound to catch fire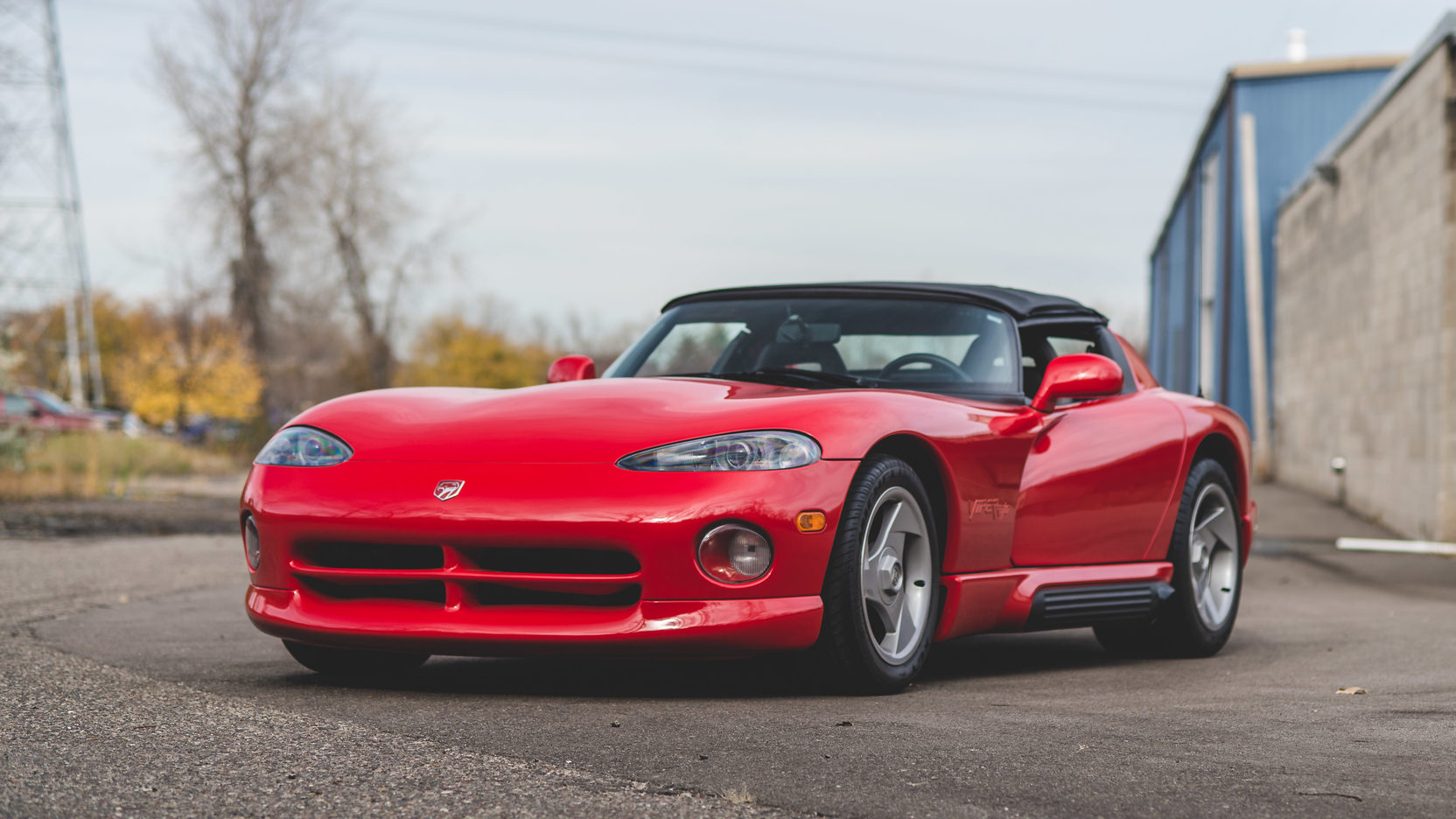 In my last column, I wrote about my childhood hobby of digging through garbage. This led me to the February 1972 issue of Esquire and the article "Instant Classics," which explored "cheap" but cool used cars to be bought as five-year investments. I wondered whether there are contemporary cars that could spark this same kind of forward thinking for today's collectors.
[This article originally ran in Hagerty magazine, the exclusive publication of the Hagerty Drivers Club. For the full, in-the-flesh experience of our world-class magazine—as well other great benefits like roadside assistance and automotive discounts—join HDC today.]
I think there are, and I've taken a shot at some cars that might be good bets. The most expensive car in the Esquire piece was $7000 in 1972 dollars, so I've adjusted that for inflation to $45,000 in 2019 dollars and set that as the ceiling. My parameters are faithful to those from the 1972 story—to pick cars that are inherently interesting and offered something unique or did something really well in their time. I'm also keeping in mind limited production—a huge factor in collectibility. None of this is rocket science. Cars that were worth the fuss in the first place will generally be popular later.
The graph presented here shows the full list of cars I think will get people excited about collecting and will appreciate in years to come: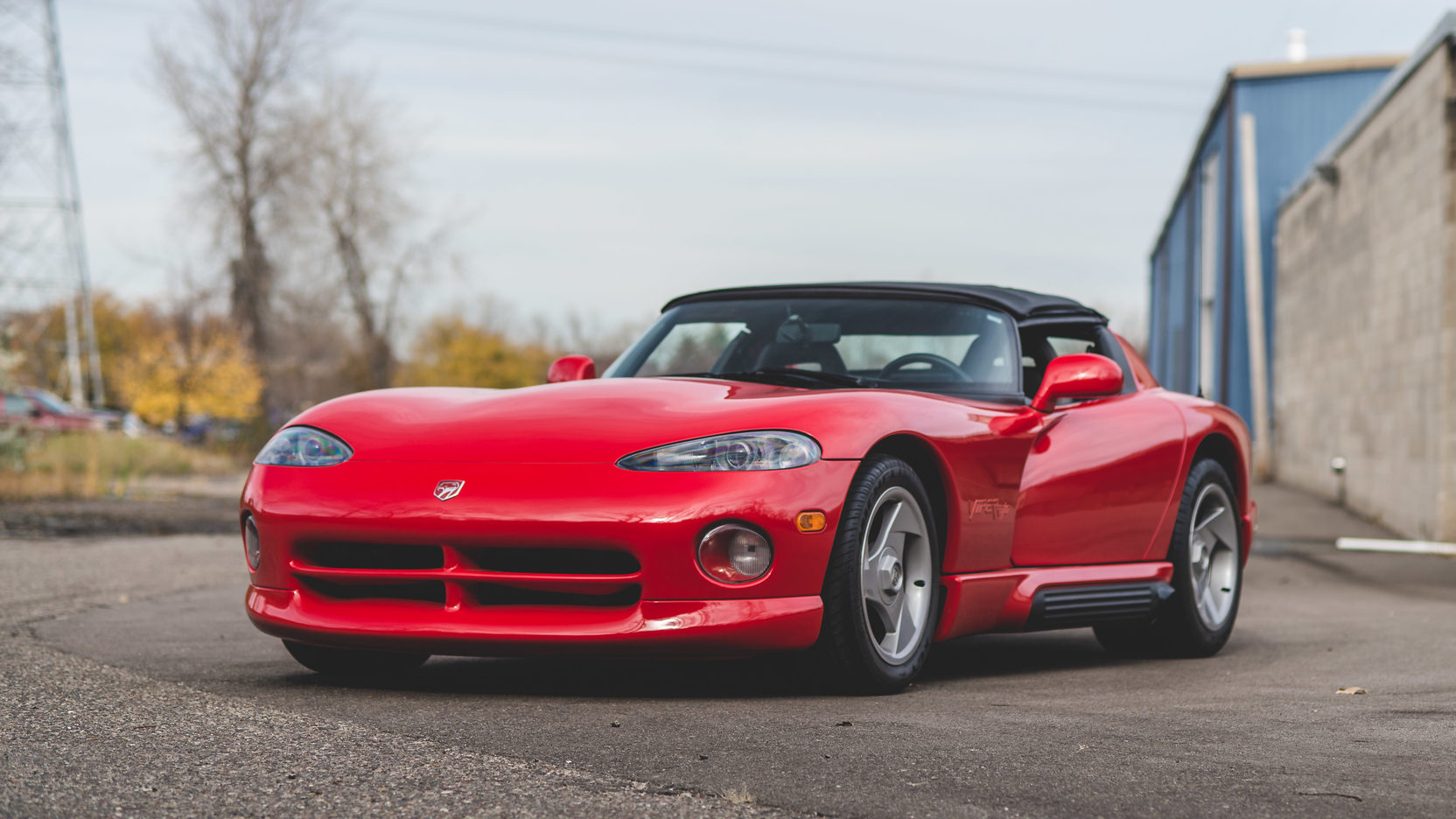 Loud, crude, and of questionable engineering, the original Viper was heralded as the second coming of the Shelby 427 Cobra. Carroll Shelby was even one of the original "four fathers" behind it. Most newer machinery outperforms it, but an early Viper is the first and last of an extinct and special breed. The 1992 RT/10 is my top pick based on low-production and unique first-year details, but it brings a premium. However, low-milage RT/10s from 1993 and later now sell in the high-$20,000-to-low-$30,000 range, about what a set of original 427 Cobra tires costs today. That's a lot of hiss for the buck. I think a return of 20 percent or more in five years is logical.
2008–9 Honda S2000 CR
From 1999 to 2009, Honda sold about 66,000 S2000 roadsters in the U.S. Only 699 of those were the Club Racer (CR) variant of 2008 and '09, a decontented, lightweight model meant for serious track use. My choice? Look for a "Delete" version, which forgoes air conditioning and a radio. The S2000 CR was truly racetrack-ready right out of the box, and in time, that will tip the scales in its favor over more mundane "special" cars that consist merely of stripes and spoiler tuning. Today, a CR with fewer than 20,000 miles is less than $50,000; a single-digit-mile example is likely $60,000 to $70,000. In five years? The latter should be a six-figure car.
The sleepers in the Fox-body realm might be these final-year Cobras. Not the 107 Cobra Rs produced, mind you, but the non-R cars; 4993 were built, and they're less than half the price of an R. These one-year-only Mustang Cobras have many meaningful upgrades from the factory, including a hot-rodded engine. About $40,000 gets a minty "in the wrapper" one today, and I'm betting it's a $50,000 car in five years.
These third-generation "FD" RX-7s were sold in the U.S. for three years. They make up for their somewhat fragile and complex nature with looks and athleticism. Their sequential twin-turbocharged, 1.3-liter rotary engine hums its way to 252 horsepower, but the real magic is that it has only 2800 pounds to haul around. My pick? A bone-stock, low-mileage 1993 R1 version in Competition Yellow Mica. Expect to pay about $40,000 for a righteous FD today, and I reckon it will see at least a 20-percent bump in the next five years.
2010-2014 Ford SVT Raptor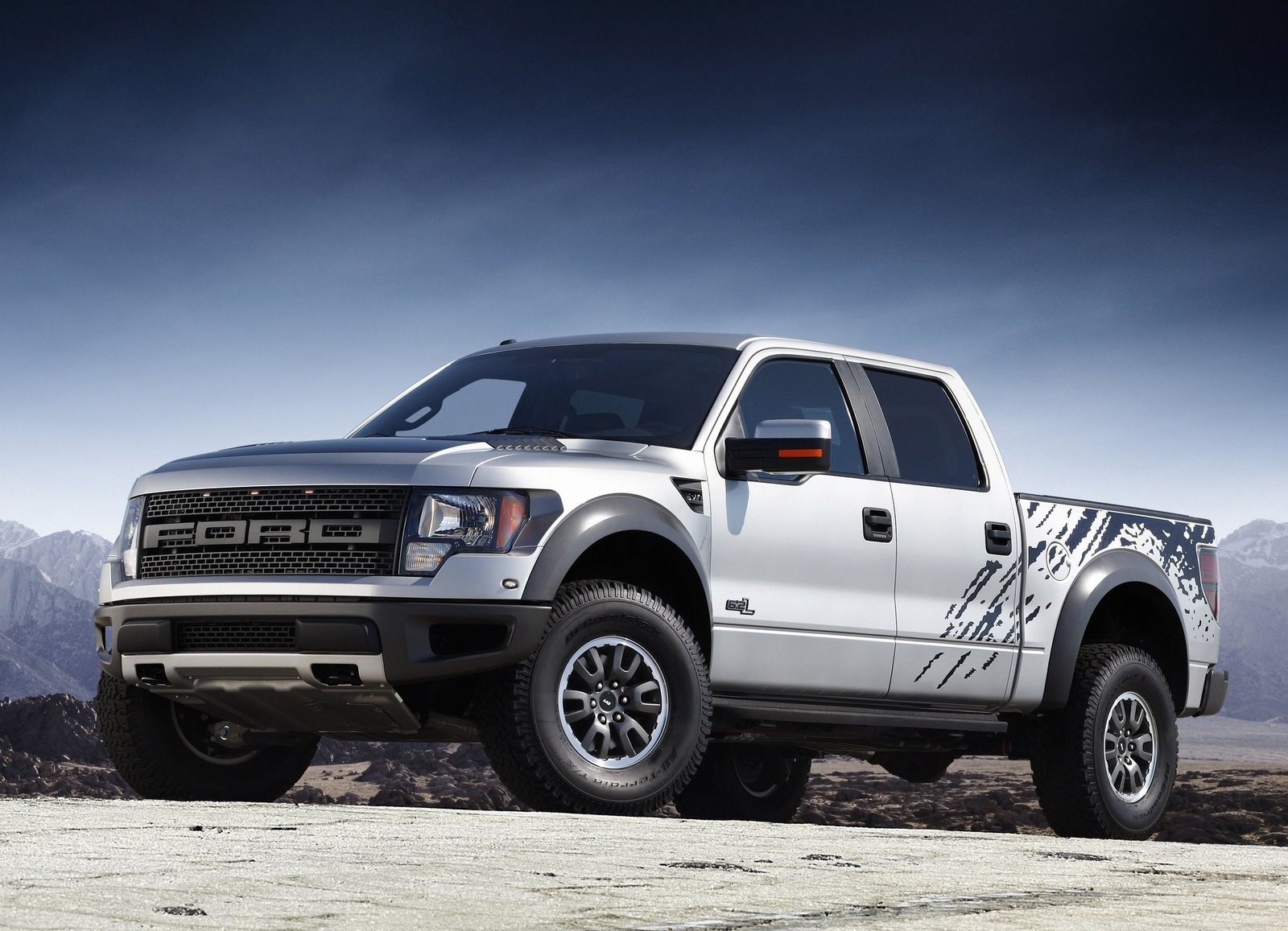 We picked these for our 2018 Bull Market List and even though they've moved up 5 percent in the last 12 months, I still think they are a smart buy. My pick is the short bed "Super Cab" (two door) version with the 6.2-liter engine. They are incredibly handsome machines that are also incredibly entertaining to drive, and they really haven't depreciated at all from new unless they have big miles or have encountered too many big jumps. They are the Baja trucks we all dreamt of as kids brought to life, and also the last of the big, burly V-8 powered 4×4 sport trucks we'll ever see. About $35,000, or half the price of a new V-6 Raptor, gets you a nice one today and if you don't fold it in half on a hard landing it should never be any cheaper than that.
Speaking of our Bull List these 1st gen "AW11" Mr2s are on it for 2019. And for good reason. They are still cheap as dirt and are the Ferrari 308 for a younger generation. Oh, wait, but they are reliable and easy to fix. Hmm. The trick today is finding a low-mileage one that hasn't been crashed, trashed, abused, or rusted to bits. But when you do you'll remember just how much fun a 2400-pound Japanese mid-engine car can be. Factor into that equation that a really good example is still around $15,000 today and it's hard to beat. I'm betting a 20-percent bump or more in the next five years for these angular little canyon carvers.
Shortly after British Leyland quality and the EPA killed the affordable sports car Mazda stepped in and perfected it. The original MX-5 had the looks, handling, and sound of Lotus Elan, but Japanese quality and reliability. In other words the Miata was a game changer.
However, what made it great has also made great examples rare. The SCCA Spec Miata series, ignorance, general attrition, and the sheer fact these buggers can go 300,000 miles hasn't helped the survival rate for minty, low-mileage "in the wrapper" examples. And that's where I'd focus my search if I wanted to enjoy one of the finest affordable sports cars ever built that should most certainly be worth more when I'm done having fun with it. $14,000 or so gets a sweet one today, and if you don't make it into a race car it should go up at least 15 percent in the next five years.
Looked upon as an unworthy successor to the preceding R107-chassis SL Class cars for, well, a long time the R129 is now coming into its own as a proper collectible M-B SL. And, in many ways, it is a far better car both mechanically and dynamically than the classic R107 series it replaced, by the way a model that keeps appreciating at an incredible pace as of late. Which can only mean one thing: Even though the R129 cars have also already appreciated smartly I think we're only getting started as the R107s move further and further out of sight.
SL aficionados point out that the R129 "sweet spot" is a 1996-1998 SL500 with the four-cam V-8 and five-speed automatic. Trading for around $20,000 today I don't think there is a better German hot rod roadster on the market for the money. And, unless you buy a real stinker that eats your face with deferred maintenance issues, this is another car you can drive for years and likely make money doing so with a predicted 25-percent value increase in the next five years.
The last, and the best, of the "stick axle" Mustangs the low-production Boss 302 variants are truly some of the best Mustangs of all time. An incredibly well developed package, the Boss 302 option was not just a sticker and spoiler special- especially with the hardcore Laguna Seca option added into the mix. Their 7500 rpm, 444-hp 5.0-liter V-8 belts out a soundtrack second to none, especially when the factory side exhaust is uncorked, and sends power through a six-speed manual—another item about to become extinct in the near future it seems.
The Laguna Seca added styling touches, a rear-seat delete, and a famously aggressive front splitter among other tick bits. Just around 8000 Boss 302s total were made over two years of production, and roughly 15 percent of those were Laguna Seca models making any one of them a special low-production vehicle.
Much like the original 1969-1970 Boss 302 there is no question these 2012-2013 cars are a bright, shining end of an era with a lot of potential upside even beyond their grin-inducing, tire smoking, apex slaying nature. Buy a low-mileage, stock example now for $35,000 or so, keep it pristine, and enjoy getting paid for all of the fun you'll have.
Much like the 914, the Boxster was viewed as a second-class citizen by the Porsche faithful when it hit the scene in 1997. After all it was a mid-engined, entry-level car that, frankly, just wasn't a 911. But you know what? It is the car that returned Porsche to profitability and has also introduced thousands to the marque. Sound familiar, Ferrari Dino owners?
But really, the Boxster is a sensational car and that is what has helped it gain its rightful place as a true Porsche among the faithful. With that flat-six ingesting air directly below your left ear, a remarkably neutral chassis, telepathic steering, and characteristically great Porsche brakes, there really is a lot to love with a Boxster. Sure, they share the unfortunate headlights of the 996—but you can't see them from behind the wheel.
The best part: Porsche made a ton of Boxsters and prices have become ridiculously cheap, even as low as $6000 for cars with high miles or significant needs. One of those needs is often the highly publicized intermediate shaft bearing failure, which can turn an engine into scrap aluminum if not caught in time, and this is the main factor behind Boxsters being so cheap as of late. However, this IMS thing isn't as big of a deal as most make it out to be. The aftermarket offers many practical solutions to cure it once and for all, at a cost of about $2500.
My advice is to buy a Boxster now, before everybody understands that not all Boxsters are ticking time bombs. Budget around $15,000 to snag a good Boxster S, which is well worth the extra cost, get the IMS bearing replaced, and sit back knowing you are driving one of the best deals in all of sports car land. For now, at least.
Now, do I think any of the above cars have a shot at appreciating at more than 16 percent a year for the next 45-plus years like the Ferrari 250 TdF from that Esquire story? Not a chance. But you are guaranteed to have a car you will enjoy with a highly improbable chance of downside. That seems like a win-win deal to me. Am I all wet, or do these classic picks have some merit?