Enjoy these HDC holiday deals!
The holidays are almost upon us, and here at Hagerty we're getting revved up for this season of giving. Here are some gift ideas that are perfect for that Car Guy or Gal—in your life. As a Hagerty Drivers Club® member, you can receive great discounts from our partners. To start shopping and taking advantage of these discounts, first log in to your Hagerty Drivers Club account here. The discount codes will be provided for each partner after you log in.
Below are just a few of the highlights. To access these discounts, sign in
AUTOMOTIVE PUBLICATIONS
Motorbooks
Save 25% and receive free shipping on all Motorbooks titles. From books on Ford Tractors to American muscle cars, there's something for everyone.
The Complete Book of Classic Ford Tractors
Here's your beautifully photographed one-stop source for everything you ever wanted to know about the immensely popular classic Ford tractors.
1970 Maximum Muscle
In 1970, the American muscle car was as fast and outrageous as it would ever get. But the end was nigh, and 1970 Maximum Muscle dives head-first into the storm before the calm.
Magneto magazine
Save 25% when you sign up for an annual subscription to Magneto Magazine. 
***
CAR CARE AND ACCESSORIES
California Car Cover Co.
Save 10% on California Car Cover custom-fit car covers, automotive accessories, car care essentials, tools and more.
WeatherTech Custom Car & Truck Floor Mats
Protect your vehicle's interior from dirt, sand, snow, and grime with WeatherTech custom-fit rubber car floor mats. Custom-molded to fit, they are constructed for toughness and durability. Made in the USA and backed by a lifetime warranty.
DustForce™ Soft As Flannel Indoor Custom Car Cover
DustForce™ Car Covers are made of soft-as-flannel, five-layer composite material designed for the best dust protection, while pampering the finish of your vehicle. They are strong, cushiony, and breathable. Recommended for indoor use only, with only occasional outdoor exposure. Comes with a four-year limited warranty. Available in grey.
Griot's Garage
At Griot's Garage, Hagerty Drivers Club members enjoy a 15% discount on all liquid products such as Speed Shine detail spray and 10% off all other items; kits are excluded. Here are a few of our favorites.
Compact Sit-On Creeper II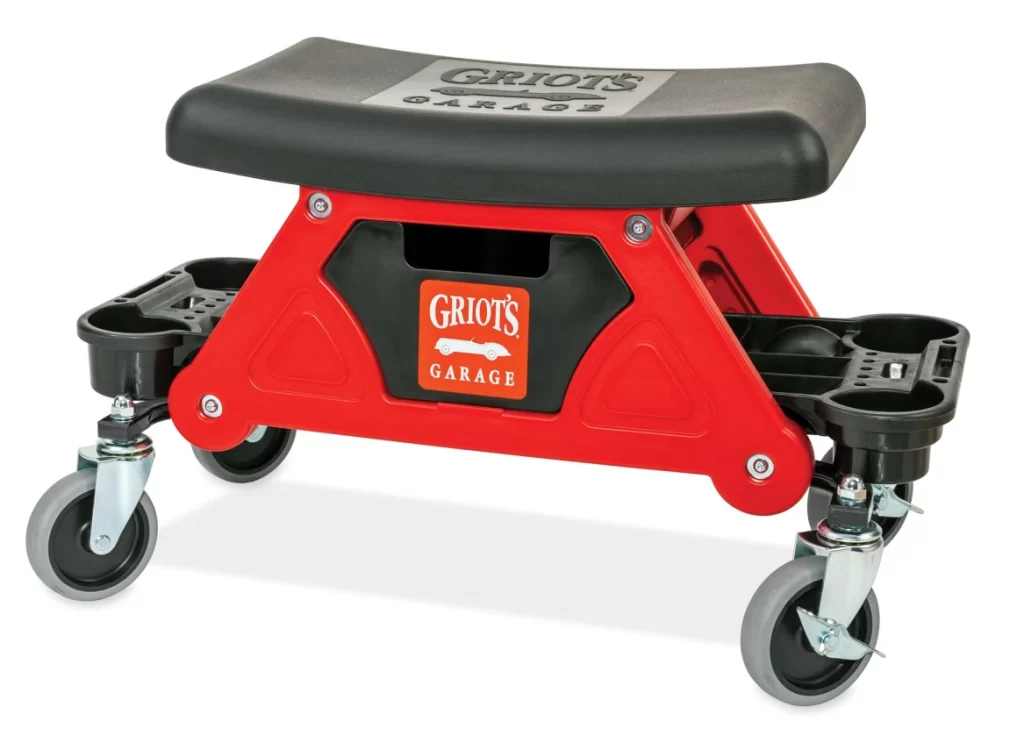 The Compact Sit-On Creeper II offers versatility and comfort. It converts to a Mini Creeper for use as a mobile-kneeling or ground-level sitting surface, with four big 4-inch wheels which ensure great maneuverability. Its polyethylene body and steel-frame construction are lightweight and durable.
Ultra-Compact Fire Extinguisher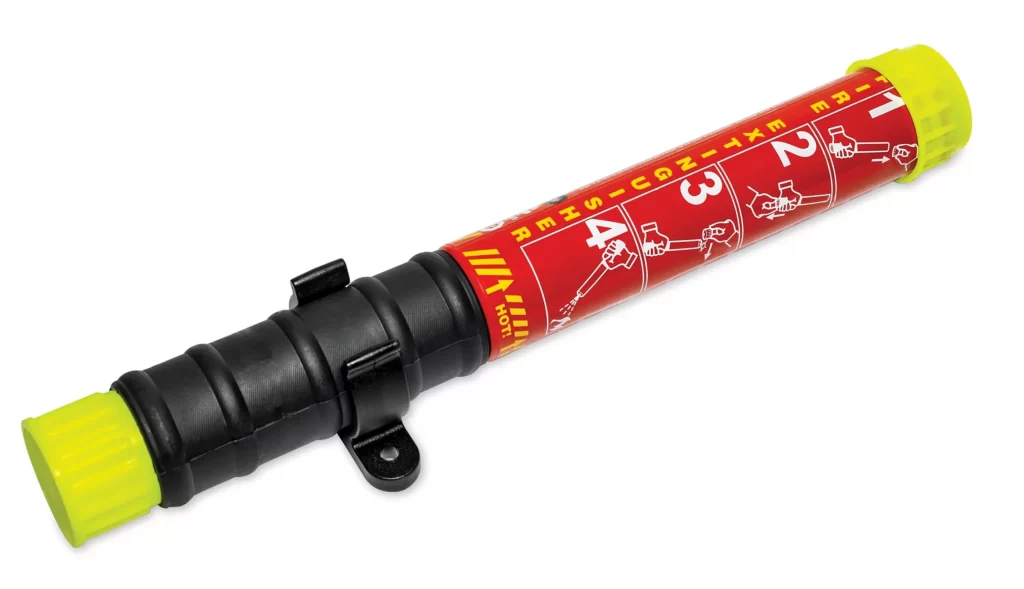 Every vehicle in your fleet should have a fire extinguisher in case of disaster. This high-tech Ultra-Compact Fire Extinguisher smothers flames with a gaseous cloud. It provides 50 seconds of run time. With zero-thrust discharges, it will not spread oil and liquid fires. Rated for class A, B, C, & K fires, it leaves no mess or residue behind for easier clean up. Its 10.5-inch length is perfect for easy mounting or storing under your seat.
***
AUTOMOTIVE GEAR
The Shop
Check out our Hagerty Gear at The Shop. With gifts ranging from comfy t-shirts to our classic book Never Stop Driving, you're sure to find the perfect gift for that special someone. As a Hagerty Drivers Club® member, save 20% on your purchases at The Shop.
Racing Stripe Crewneck Sweatshirt
With this slim-fit 52/48 ring-spun cotton/polyester blend crewneck sweatshirt, you're sure to be comfortable anytime you hit the road.
Holiday Stocking
This 100% acrylic custom-knit stocking is the perfect accessory for car lovers looking to celebrate the season with an automotive twist.
Suixtil
Save 15% off storewide on an array of vintage racing-inspired apparel and accessories from Suixtil, including the bag below.
Suixtil Deep Green Touring Bag
Crafted of genuine leather and heavy cotton canvas, the Suixtil Touring Bag is ideal to pack together a few rally maps and chronometers (or keep your travel essentials with you at all time, along with that pesky iPad). 
Heel Tread Socks
Save 10% off automotive-themed socks from Heel Tread, inspired by the world's most iconic cars and racing liveries. Plus, receive free shipping on orders over $45.
E-Type
Enzo Ferrari called Jaguar E-Type "the most beautiful car ever made." Its iconic front air intake was the inspiration for this sock design—simple, yet impossibly elegant. And in British Racing Green, of course.
Turbopanzer
These socks pay tribute to a true racing legend, the Porsche 917. After new FIA regulations forced 917s to abandon European endurance racing, Porsche turned its sights across the pond to the Can-Am racing series. With a twin-turbo, 1200-hp, 5.4-liter, flat-12 monster of an engine, the 917/30 became the most powerful and fastest racing car of its time, with a top speed of 233 mph.
***
TIRES
BFGoodrich
Hagerty Drivers Club members receive a $100 Visa® Gift card with the purchase of four new BFGoodrich® Radial T/A® tires.
Michelin
Hagerty Drivers Club members are eligible for $100 Visa® Reward Card per purchase of any set of four (4) new MICHELIN® passenger or light truck tires. Offer valid for up to (3) vehicles per household.