6 Franken-cars from OEM parts bins we wish existed
The automotive aftermarket steps in when what gearheads desire isn't being met by factory offerings. With that said, many buyers wish the factories could simply build the car right the first time. In an attempt to right those wrongs, we asked Hagerty Forums users to build the ultimate parts-bin car—if only in their wildest dreams.
Customizing a car by using parts and assemblies from other vehicles in a manufacturer's lineup is nothing new; it's a favorite method for those who choose to modify late-model cars. Due to restrictions like emissions, international markets, production cost, or safety regulations, the OEMs can rarely create the exact car that gearheads want. Playing a bit of "what if" never hurt anyone, so here are the best scenarios that Hagerty Forums came up with.
Pontiac Fiero with an Olds Quad 442
In the land of missed opportunity, the Fiero reigns supreme. A spritely sporting car with a mid-rear engine layout, it had everything anyone could ask for… except power. The inline-four and V-6 options left many owners dreaming of what could have been if Pontiac had yanked a few Oldsmobile Quad 442s from the assembly line and stuffed them into the Fiero. There's a mid-engine V-8 now, thanks to the new Corvette, but it was quite the wait.
1981–88 Monte Carlo with a TPI 305 V-8
The fourth-generation GM mid-size coupes have plenty of style, but they are underpowered. The largest displacement engine option was the notoriously underwhelming 5.7-liter diesel V-8, and the 305 gasser underneath it was hardly impressive, with 180 hp. Even the Camaro's Tuned-Port Injection 305-cubic-inch V-8, which carried a 215-hp rating in 1985, would have been a nice step up. Of course, now, a modern LS would be better.
GMC Syclone recreation with an LT4
The small-but-mighty formula was a winner when GMC applied it to its S15 pickups in the early 1990s. Chevrolet and GMC currently have all the parts in stock to create a fitting tribute to the S15, but neither has a true small pickup to use as a base. The Canyon/Colorado is really mid-sized, but that would make for a pretty sweet foundation for a V-8-powered truck. Use the supercharged, 650-hp LT4 plucked from the C7 Corvette Z06, paint it black with red accents, and then give it some big disc brakes and a lowered stance. Boom: low-volume street-brawler pickup that would make any Ford Ranger Raptor look like a toy truck.
SRT Viper with a Hemi V-8
With all the talk of horsepower increases, it was interesting to read one Forums user's suggestion to take the unabashedly brutal SRT Viper and de-fang it a little with a smaller engine. The idea? Pulling the angry V-10 in lieu of a Hellcat V-8. That concept, even with a naturally aspirated Scat Pack Hemi, still makes the aggressive Viper a turnkey Corvette competitor. With any luck those wiring harnesses could be salvaged or modified to work, and the molds for the Viper haven't been destroyed yet. If that's what it takes for the Viper to survive, it's not a bad thought.
Chevy SSR with a better chassis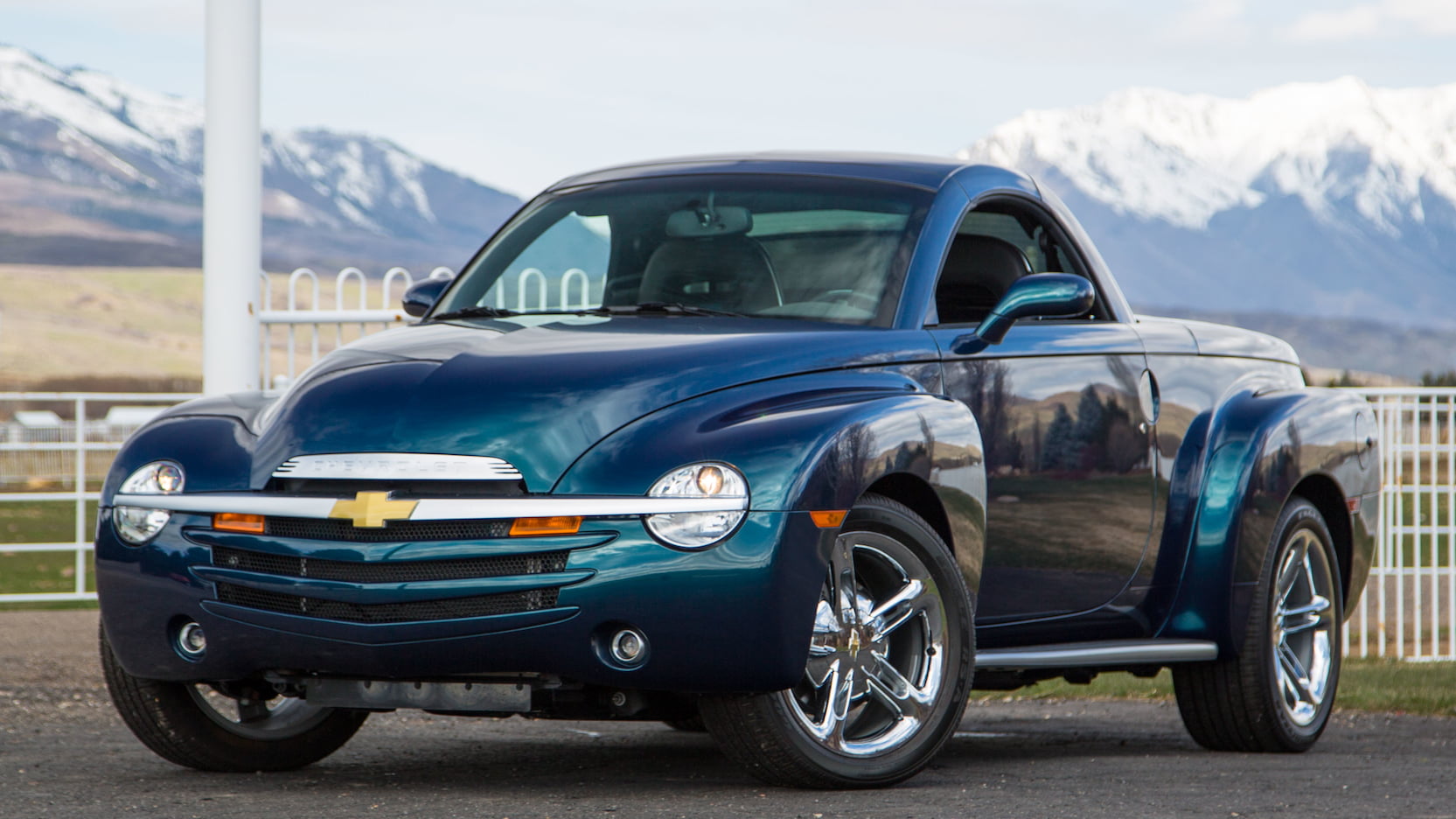 The quasi-pickup SSR was certainly polarizing. By 2005 it had the heart of a Corvette, the stance of a C1500, and the roof of a Miata hardtop, but some out there think it needed more performance to match its funky looks. We agree: Shorten the already small bed by four inches and suddenly the whole thing settles nicely on a fifth-generation Camaro chassis. It's that simple, right?
The new Supra with a Toyota heart
The new Toyota Supra is a funny selection in this context, especially because Toyota raided a parts bin a few countries over to revive the defunct performance nameplate. Even if the Supra is a blast to drive and without BMW's help we might not have gotten the car at all, we'd still prefer Toyota put one of its own engines in the Supra chassis. The engine compartment looks tight, but we can dream of a UR-series V-8 (used in the Land Cruiser and Lexus LC500) tucked in tight under its toucan nose. Just think of that exhaust note to remind you Toyota once had in-house sports-car ambitions beyond selling every last Camry and RAV4 it could build.
If you want to have your voice heard, be sure to join the Hagerty Forums and comment on the Question of the Week; new questions are posted on Monday mornings. This week we're looking for the best car for doing burnouts.