These 3 muscle car graphics packages reign supreme
When it comes to special editions and trim packages, sometimes automakers simply slap on some adhesive and a few cuts of vinyl. Many jazzed-up limited editions boast merely superficial changes, but Hagerty readers have better taste. That's why these three muscle cars, the top responses to last week's Hagerty Forums Question of the Week, are about much more than stickers.
When we asked readers to call out their favorite sticker packages, we'll admit that we expected a few sticker-only special editions. However, the 58 responses told a different tale. Readers strongly preferred cars that combined both punch and pizazz, and under that criteria, muscle cars reigned. Here are the top three answers.
1970–81 Pontiac Trans Am Phoenix
Officially, it's the "Trans Am Hood Decal," but enthusiasts (and haters alike) have spent decades inventing nicknames for the bold hood decal. Made famous by Smokey and the Bandit, black and gold is the most famous colorway but the Phoenix actually came in multiple colors. Since the bold design was initially rebuffed by Bill Mitchell in the early 1970s, the decal didn't appear on a production car until 1973.
1969–70 Ford Mustang Boss 302
Owing the "302" moniker to the Trans Am displacement cap, the Boss 302 is a velvet hammer. The graphics package suits the racing heritage, with a flat-black hood and hockey stripes on the sides. When combined with the front splitter and rear wing, the Boss 302's graphics package makes for a great-looking muscle car. These Boss Mustangs in particular (1969–70) have become highly sought-after, as the Boss package was hardly a budget option and production numbers stayed in the low five figures.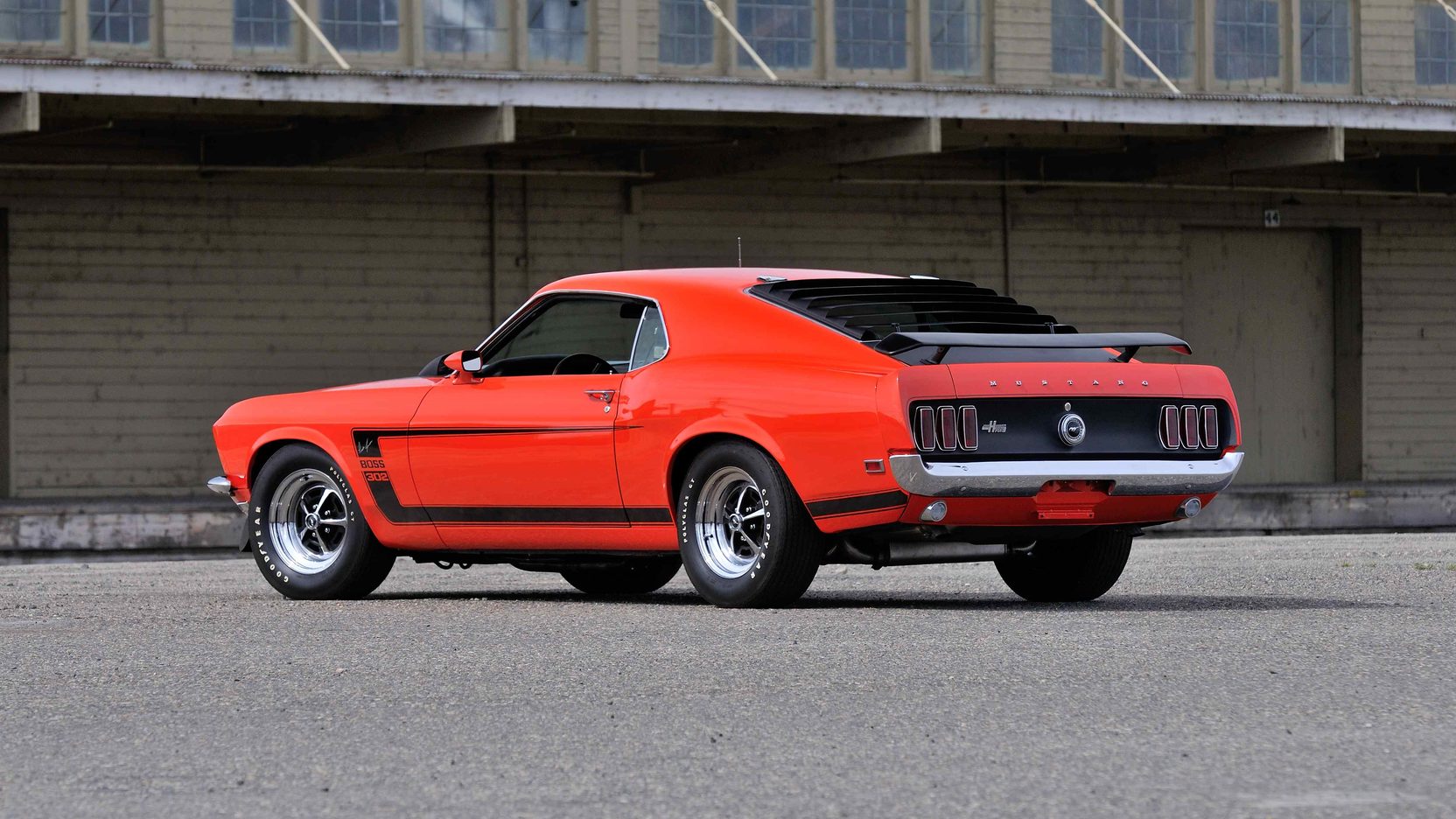 1970 Plymouth Cuda AAR
Much like the Mustang above, the 'Cuda AAR summons its flair from the Trans Am racing world. These 'Cudas were built by Dan Gurney's All American Racing (hence the AAR name) to meet the homologation requirement of 2500 street cars. Flat black was the accent of choice, and it was applied to the grille, hood, tail panel, and the door and fender edges. The real eye-catcher, though, was the strobe stripe that ran the length of the car and terminated in a red, white, and blue AAR crest.
Stickers aren't only for muscle cars, but the readers have spoken and these three rose to the top of the conversation. If you think we missed one of the greats, be sure to leave a note in the comments below. If you want your opinion included in the next Hagerty Forum's Answer of the Week, chime in on this week's poll and call out your favorite automotive commercials.