The auto show as we once knew it is dead
Will there be new car shows a decade from now? Volkswagen Group Chairman Dr. Herbert Diess doesn't think so.
"Motor shows are dead," he said at last month's Goodwood Festival of Speed, according to Motoring.com. "They are a product of the 1960s and they are not as relevant anymore. They're not delivering what we want and they're not delivering what car buyers want."
You might think it's a new sentiment, but it isn't. About a year ago, Patrick Koller, chief executive of Faurecia, a parts supplier with $23 billion in global sales told Reuters that "car shows need a new approach, otherwise they will disappear."
You have to wonder if Diess and Koller are right. Sources for auto show attendance are limited; figures are notoriously unreliable.
"Never bet your paycheck on the attendance claims of an auto show manager," said Dave Sloan, general manager of the Chicago Auto Show. He added, "We're the most; I'll just tell you that."
Nevertheless, according to a study by Foresight Research, auto show attendance has leveled off since 2015 at 6.9 million households nationwide.
With such stagnation, it's little wonder that Mazda, Mini, Volvo, Porsche, Mitsubishi, Bentley, Jaguar, and Land Rover have pulled out of the Detroit Auto Show in recent years, with Audi, BMW, and Mercedes-Benz saying they'll skip the show in 2019. The Detroit Automobile Dealers Association got the hint. They're moving the Detroit Auto Show to June in 2020, and revising its events. But is it too little, too late?
"The idea of what a show should be now is the Goodwood Festival of Speed, and manufacturers spend huge money to be a part of it," said Bill Warner, founder and CEO of the Amelia Island Concours. "They are looking for a festival atmosphere where they can tell the story of their car. They can tie their heritage to the new car, and that's where shows like Amelia and Pebble Beach fit in."
For the past five years, Amelia Island has seen attendance grow 12 percent annually, and has attracted five different off-site auctions. This year, the Amelia Island Concours hosted the U.S. debut of the Jaguar XF Sportbrake, and has hosted other new car debuts in years past.
Similarly, the Pebble Beach Concours hosted its first new concept car prototype in 1989. This year, BMW held the worldwide debut of the Z4 mode at Pebble Beach. Enhancing the shows' mystique is the fact that there are only a few slots available for automakers at Pebble or Amelia, giving the new products a spotlight they can't get at a traditional new car show.
"Shows like Pebble Beach have become more relevant, possibly because you've got a group of people coming to these events who are car nuts," said Sandra Button, chairman of the Pebble Beach Concours. "I think it makes sense to do those sorts of unveilings. You've got a qualified and enthusiastic audience. It's a highly distilled demographic."
But it's more than that, Button said. "It's an event where a lot of couples travel together. It's a destination."
Once at shows like Amelia Island or Pebble Beach, these couples make car-buying decisions together. "I liken it to buying piece of jewelry or a piece of art when they're on vacation," Button said. "Every time they look at it, they say, 'Remember when we bought that?' "
This makes concours and lifestyle events a more natural soft sell for automakers, one that costs far less than auto shows. It's also easier for an automaker to nab the spotlight. Concours typically attract hundreds of journalists. That draw should concern new car show organizers, especially those who hold media previews for journalists.
"The classic car show is not nearly as much at risk as the traditional car show is," said Rebecca Lindland, executive analyst for Cox Automotive. "The issues are not confined to Detroit; this is an auto show issue in general. What manufacturers have told me is that they don't see the ROI on share of voice. Maybe they get the media's attention for 20 minutes and then we're off and running to the next thing, as opposed to doing an off-site event. They then see a greater return in terms of media attention."
But while America's largest auto shows—Los Angeles, Detroit, and New York—receive the greatest media attention and are seeing the biggest cutbacks, smaller regional shows that are more consumer-focused—shows like Boston, Philadelphia, or Chicago—are also being impacted, but to a lesser degree.
Dave Sloan, general manager of the Chicago Auto Show, said his show's consumer focus brings a better return for OEMs, since it attracts people who are in the market for a new vehicle. In fact, according to Foresight Research, 2 of 3 car show attendees plan to purchase a new vehicle in the next year, although auto show attendance overall has leveled off over the past three years at 6.9 million households.
"But remember, manufacturers aren't setting up $10–$12 million stands at those shows," Lindland said.
Nevertheless, even smaller shows are seeing manufacturers pull back. "We are seeing some reduction in space on some of the exhibitors," said John Putzier, CEO of the Greater Pittsburgh Automobile Dealers Association, which runs the Pittsburgh Auto Show. "They're not pulling out, but they are cutting back in terms of the amount of space that we're seeing for next year."
So far automakers are hedging their bets by playing both sides of the aisle.
"It's all about demographics," said Evan Klein, founder of the Highway Earth magazine and car show. "The demographic at the L.A. Auto Show is going to be different than the demographic at Pebble. No one can afford to go to Pebble."
At $375 a ticket, he isn't kidding.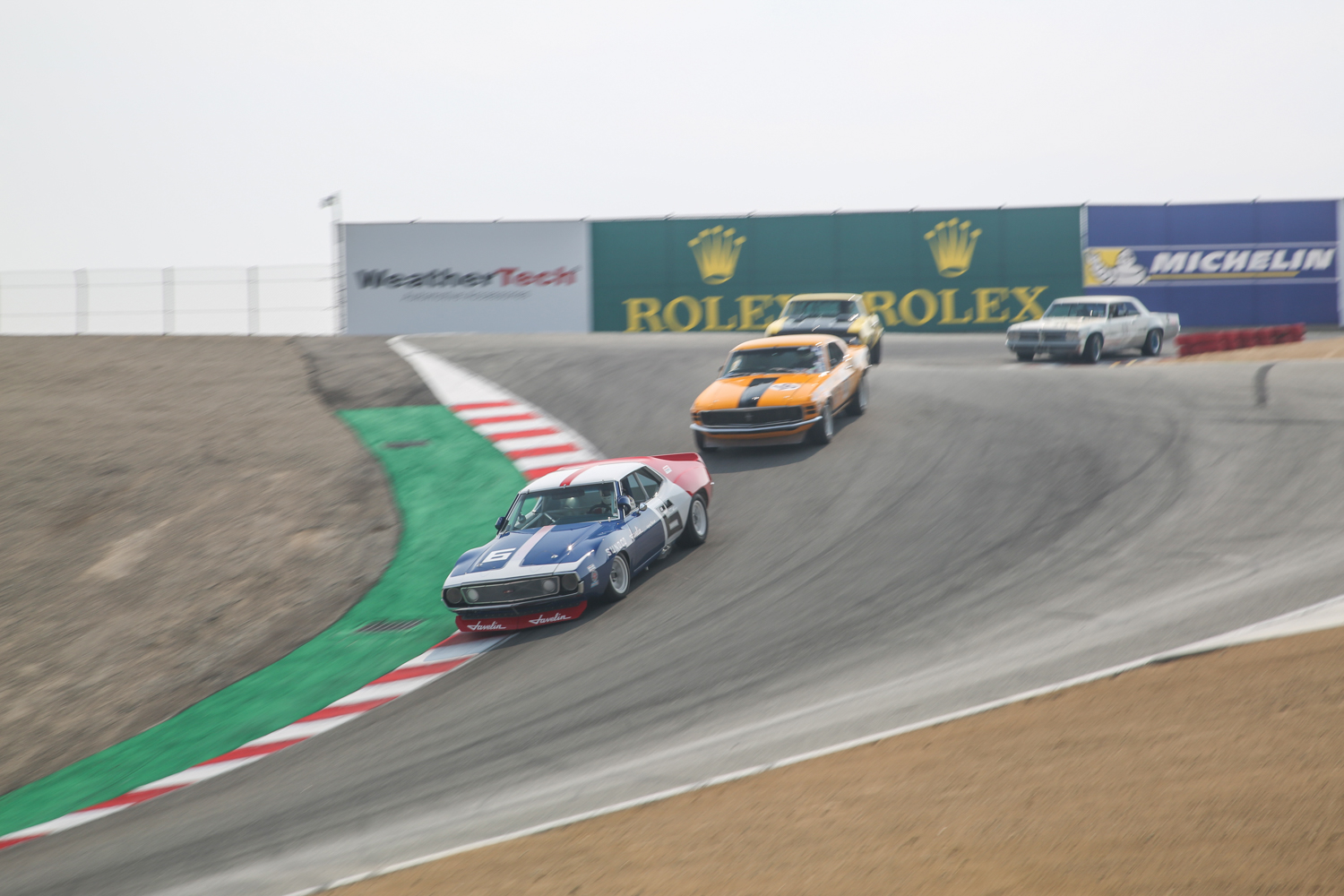 By his own description, Klein's show is far more "grassroots." Attracting 246 cars to last year's show location off Mulholland Drive, he admits the event breaks even, but it's a labor of love, one that grew out of his disillusionment with Cars and Coffee. "It's a freakin' parking lot, Sunday morning, from 6 to 9."
And even though the Highway Earth car show has drawn interest from Acura and Chevrolet, Klein's strict about the type of displays he'll allow at the event. "I don't want to see a bunch of billboards. I don't want it to turn into the New York or L.A. auto show. As soon as you've done that, you've lost all of your credibility and you've sold out."
But he also says that collector car shows are experiential, something new car shows are not. This is a key attraction for younger attendees and their online life.
"What's really happening is content," Klein said. "It's an open forum for people to come with their car and say, 'Look at me, look at where I was at today.' They are events to produce content."
"This is why Detroit moved to June now," Lindland said. "It's a very necessary evolution so that people can get outside and drive, which Jeep has done for years at auto shows. This allows other brands to provide that kind of experience of actually experiencing a car at the auto show."
Perhaps Amelia's Bill Warner put it best. "Essentially, Goodwood has put every show on notice."
Larry Printz is an automotive journalist based in South Florida. He can be reached at TheDrivingPrintz@gmail.com.