Shell revives automotive history and camaraderie at SEMA 2015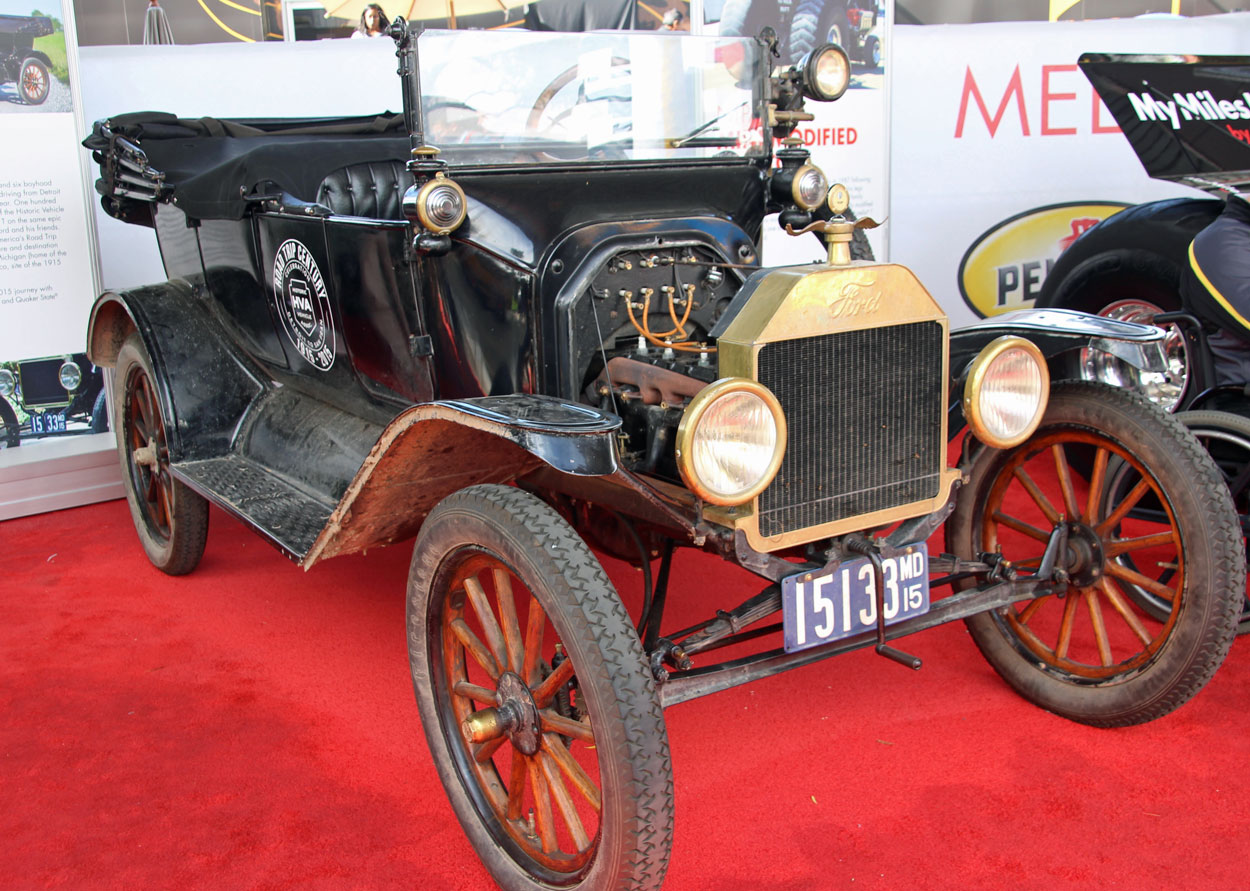 In a legendary return to SEMA, Shell brought an impressive lineup of industry experts, famed automotive personalities and memorable vehicles, and as if that wasn't enough, Shell ambassadors were on site to share their passion with automotive industry enthusiasts throughout the entirety of the event.
During their Pioneering Performance press conference, Shell unveiled the 1964 Shelby Cobra Daytona Coupe, the original car that holds 23 national and international speed records, in order to commemorate the 50th anniversary of the famed record-setting day, Nov. 6, 1965. Thanks to Shell, driver Craig Breedlove, designer Peter Brock and the Cobra were reunited for the first time since the record attempts – it was just another groundbreaking day in automotive history.
SEMA attendees found refuge and a place to revel in automotive history at Shell's 10,000-square-foot display. Beside Shell's stage was an impressive display of iconic vehicles that had their own stories to tell, for example, the 1915 Ford Model T: In the summer of 1915, 21-year-old Edsel Ford and six friends made history by taking to the road and driving from Detroit to San Francisco in a Model T built that same year. One hundred years later, in the summer of 2015, members of the Historic Vehicle Association took their own 1915 Ford Model T on the same 3,5000-mile journey in celebration of Edsel Ford's road trip, and that car was on display to remind everyone of the beginnings of the car hobby.
The historic 1948 Ford Dunesmobile was also in the mix. For almost 50 years, the Warnes family of Glen Haven, Mich., took tourists and locals across Michigan's beautiful Sleeping Bear Dunes, first by horse and then by car. In 1948, the tours rose to a new level with the production of the Ford Convertible Dunesmobile fleet. Only 10 of these vehicles were designed with custom rims and balloon tires for the challenge of gaining speed over sand, and Dunesmobile No. 9 is the only driving example remaining.
A 1956 Chevrolet Bel Air named Trifecta made an appearance to share her history of drag strip racing, then and decades later she received a full makeover on CNBC's longest-running reality show, "The Car Chasers". Also on display was the 1969 AMC Javelin car, originally driven by Jerry Grant, USAC champion and Indianapolis 500 master, until auto-racing giant Roger Penske and his team used it for development purposes. It was re-skinned as a 1970 racecar, and it is now owned and raced on the vintage racing circuit by Craig Jackson. And after decades of hard living, a 1969 Ford F-100 pickup was rescued when Tommy Pike and his crew with Tommy Pike Customs combined the best of old school and new school to give the now high-performance pickup a new lead on life.
The commemorated lineup also included the record-setting 2014 Hennessey Venom GT, a 1955 Ford Thunderbird as a reminder of the rat pack era, and a 1989 Vintage Yellow Submarine. Having all of these history-rich vehicles and familiar faces in the industry together in one location was truly an eye-opening sight to behold