Roadkill Nights is back on Woodward for its fourth year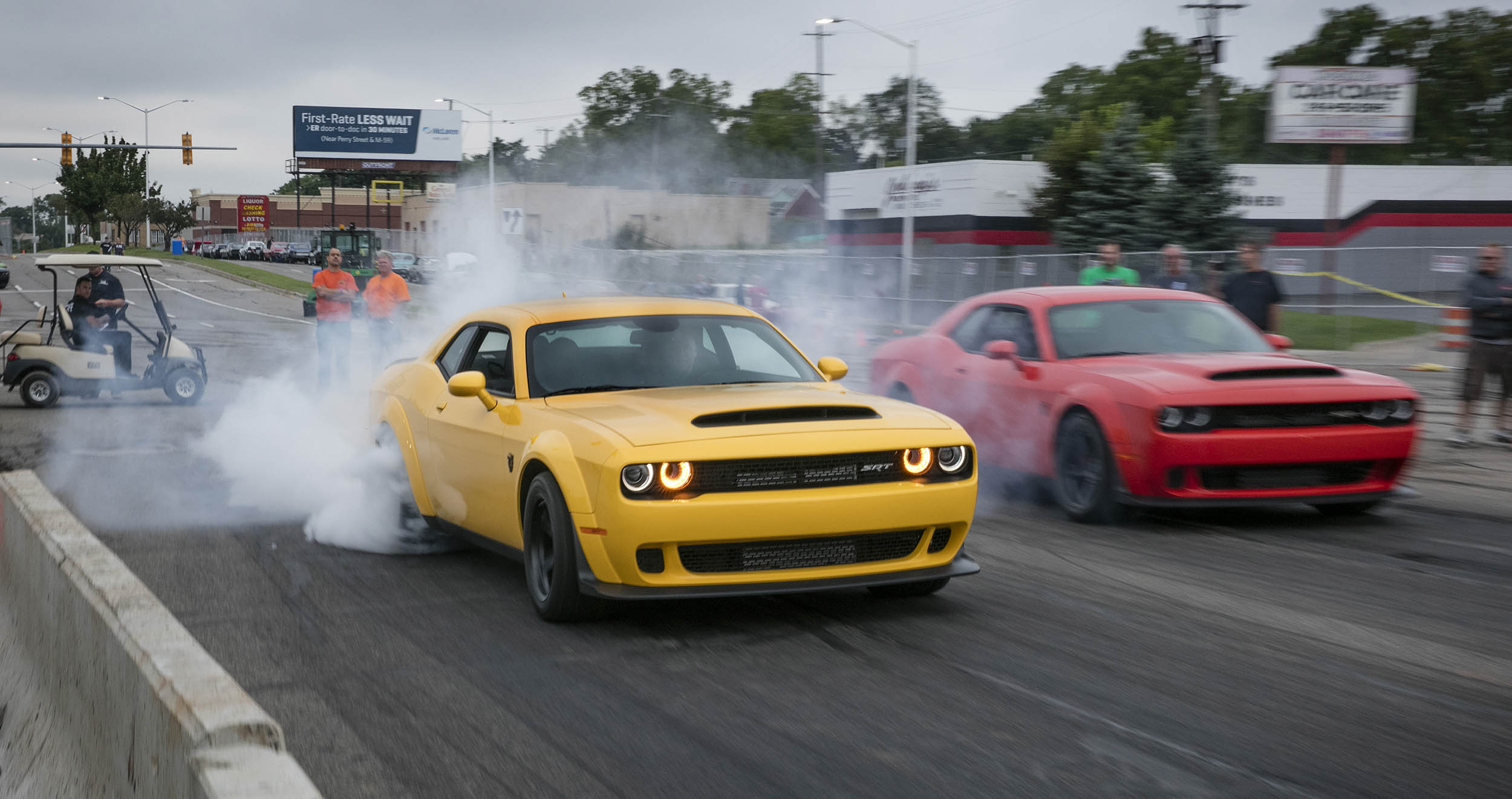 Roadkill Nights is far from your typical car show. That's because typical car shows don't feature legal drag racing on city streets, let alone passes by an NHRA Top Fuel Dragster. Back for its fourth year, this year's Roadkill Nights Powered by Dodge will once again be held at M1 Concourse in Pontiac, Michigan, and will help Detroit shift the Woodward Dream Cruise into high gear.
Last year's gathering of gearheads, NHRA racers, and food trucks drew in more than 40,000 spectators, and this year's event is primed to be even larger. In addition to a traditional "show and shine," the event features thrill rides in Dodge Hellcat Chargers and Challengers, freestyle motocross exhibitions, and both a nitro-powered dragster and funny car that will light their tires on Woodward Avenue as Leah Pritchett and Matt Hagan use their Hemi-powered rides to put on a show.
For the more hands-on show-goers, two classes of drag racing—big tire and small tire—will each offer $15,000 in prize money. Those eliminated in the quarter-finals will take home $500, racers eliminated in the semis get $750, each runner-up is awarded $1-500, and class winners win $5000 apiece. As an incentive to Mopar racers, the fastest Dodge-powered vehicle will also win $5k.
If you're interested in taking a shot at the purse, drag racing applications are available at Roadkill's event website. You can also find spectator tickets and car show entry packages. If you're fast, the first 150 Dodge vehicles receive free registration for the Show and Shine, while all other entrants have to pony up $50. Entry fee includes the entrance fee for the driver, a passenger, and any children in the vehicle who are under the age of 12.
Hagerty will have a team on site operating a slot-car track in the spirit of fun competition. The fastest participating time of the day will win some driving time around the M1 Concourse track.