Eyes on Design 2019 was a waterlogged affair, but the show pressed on
Given Michigan's record soggy spring, it was inevitable that Father's Day would dawn wet and chilly. This not only frustrated family BBQs, it also dampened the Motor City's grandest outdoor celebration of the automobile—Eyes on Design (EOD).
For 32 years, EOD has provided the world's best opportunity to kick tires and toast excellence from an artistic point of view. The event is currently held at the Eleanor and Edsel Ford estate in tony Grosse Pointe Shores. The industry's top designers spent months picking hundreds of entries for 18 car, custom motorcycle, and powerboat categories. In addition, one individual was selected for a prestigious Lifetime Achievement Award and a second person received a gold ribbon for advancing the collecting and preserving cause. Past notables such as Edsel Ford's original 1939 Lincoln Continental prototype and a sprinkling of modern concepts and production models also graced this year's squishy meadows.
EOD is a charity event sponsored by three dozen manufacturers and suppliers (including Hagerty), and staffed by hundreds of volunteers. All proceeds—over $4-million to date—go to the non-profit Henry Ford hospital's Ophthalmology Department to further research and education in the impaired vision field.
While you may not recognize the name Leonardo Fioravanti, there's no doubt you admire cars attributable to the brilliant Italian who won this year's Lifetime Achievement Award: Ferrari's Daytona, F40, Berlinetta Boxer, Testarossa, and Dino to name just a few of his thoroughbreds on magnificent display at EOD. Still active at 81, Fioravanti studied engineering, aerodynamics, and body design in Milan before commencing his 24-year career at Pininfarina. As that firm's research director, he guided projects for Alfa Romeo, Cadillac, Ferrari, Honda, Lancia, and Peugeot. In 1987, he founded an independent design business with his two sons to focus on concept cars and architectural projects.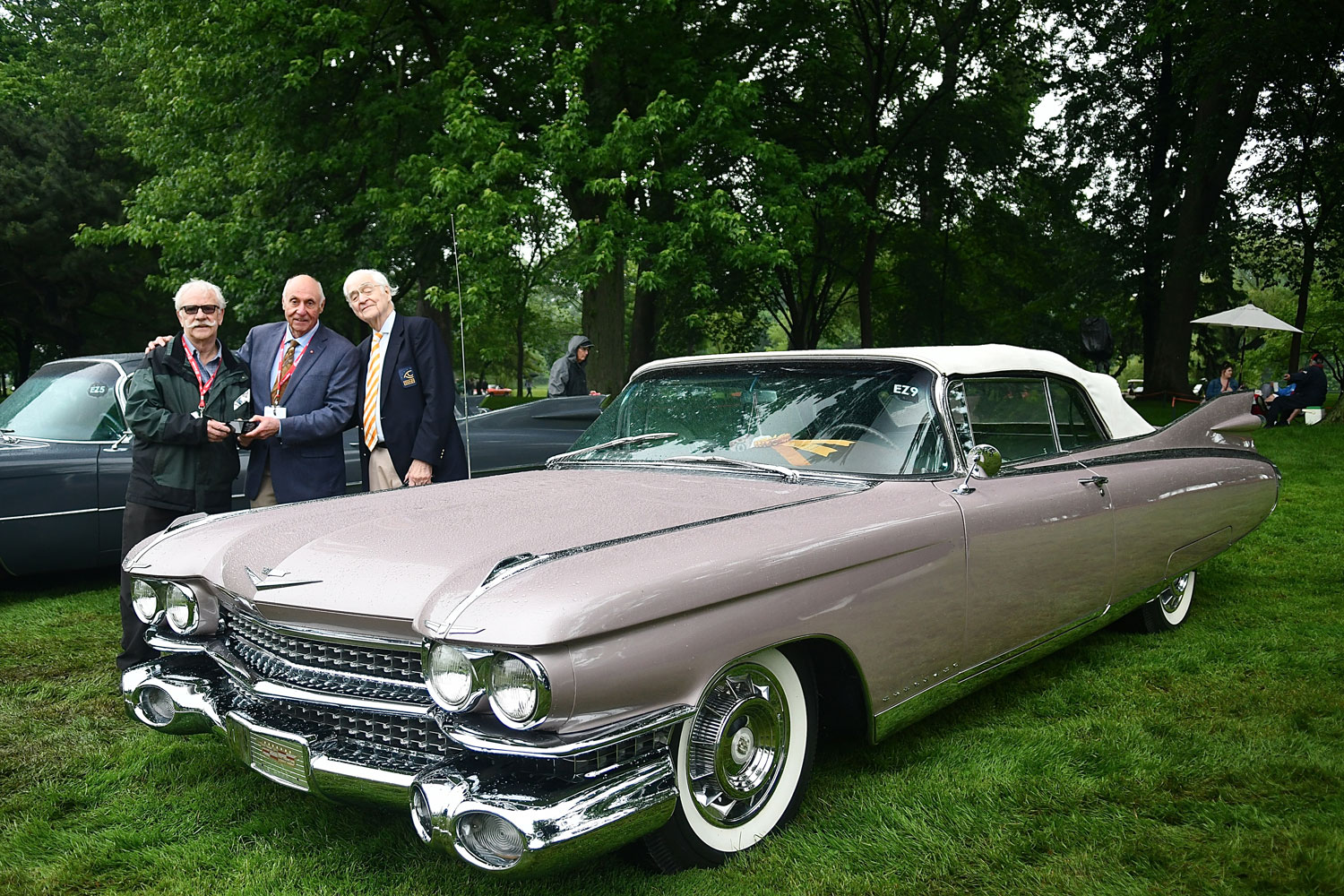 Steve Plunkett of London, Ontario, won the Preserving the Vision Award sponsored by Bridgestone. He not only hosts Canada's largest car show, this Cadillac connoisseur houses his collection in an elegant garage patterned after that brand's 1930s-era Park Avenue New York show room. The foundation Plunkett established in 1997 has raised millions for Canadian charities. Demonstrating his longstanding EOD devotion, Plunkett brought three vintage Cadillacs, two Buicks, and a Corvette roadster to this year's event.
EOD is the only place on earth where car fans could view one of the few remaining GM EV1 electrics parked next to its Impact concept predecessor. Or a Duesenberg Model J requiring human power to extract it from its sodden parking spot. Or a three-wheeled Harley-Davidson Servi-Car equipped with a mowing deck. Due to the inclement conditions, the traditional pass-in-review awards ceremony was suspended this year. Even though the price of admission included soggy footwear, those who braved the weather still got their money's worth at EOD.