The highs and lows of the 2016 New York Auto Show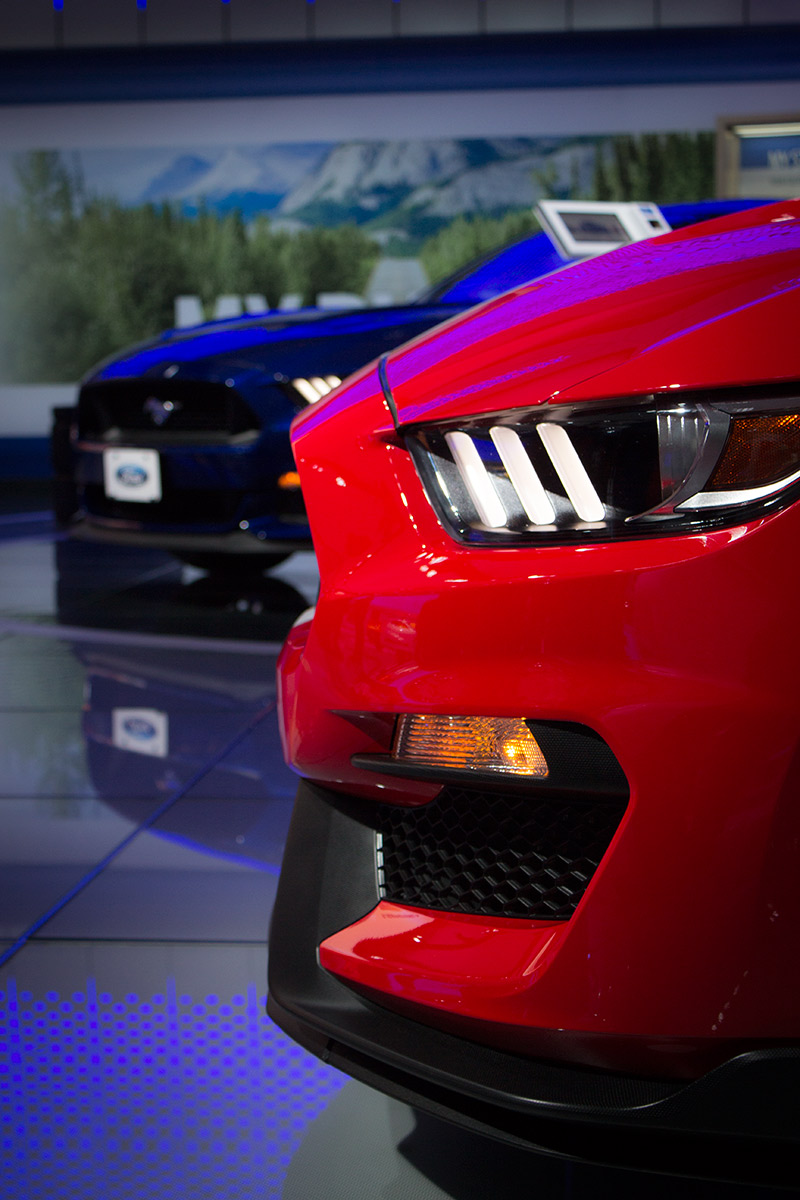 Following an announcement to "Please, silence your mobile phone" a sharply-suited, typically bespectacled and balding executive walks out on the stage and describes their company's highlights and direction. For the last few years, most automotive press conferences have included boasts about record sales, "largest sales increase ever!", "Fastest growing brand among Millenials!" and "Most popular car company for dog owners named Rita!" Then the executive briefly discusses the debut, recounting the trillions of man-hours spent re-engineering the encabulator alone, before passing the presentation over to an engineer or product specialist, who is younger than the exec, usually also bespectacled, though infrequently balding.
If they're debuting a sports car, the product specialist is required, seemingly by law, to mention the car's Nürburgring time. If it's a luxury car, then you'll hear about hides harvested from hand-raised Austrian Alpine calves and the 100 terabyte hard drive and dozen servers integrated into the entertainment system. The stage lights dim.
An engine revs and music beats to life. Cue the video on the screen behind a car obscured by a thin, silky, translucent drape. A car slices through a mountain pass. A woman glances from behind sunglasses as a blurred object roars past a city square. The music rises. Strobes flash and the video fades to white. The sheer curtain is pulled off the car and journalists surge forward while those in the back applaud. The product specialist beams. Shutters click and flashes pop orgasmically.
Less than ten minutes later, only the most hardcore journalists (typically working for a specialty magazine related to the car just introduced) remain considering the car, and scribbling notes or shooting photos. The rest of the crowd is off to another booth, eager to stake their claim to a consistently shrinking space.
Lather. Rinse. Repeat.
It's a bit difficult to get excited for the New York Auto Show because precious few new cars are usually revealed here. Still, this year's spectacle at the Jacob Javits Convention Center did seem more energized, probably due to the aforementioned consecutive record-sales years the auto industry has enjoyed. And there were some world debuts, though all were of refreshed or slightly modified, existing models except for Hyundai's Genesis spin-off brand, which revealed the attractive Genesis New York Concept.
Mazda debuted the MX-5 Miata RF (featuring a retractable hardtop), which photographs better than it looks in person (blame stubby proportions). Chevrolet showed off the Camaro ZL-1 but if you've seen a Camaro, then you've seen the ZL-1. It will offer a six-speed manual or ten-speed automatic transmission though, and sub-3.5 second 0-60 times. Another car featuring a manual transmission is the Porsche 911R (yes, another version of the 911), which makes 500 hp, has special graphics and is limited to 911 units. It's also very expensive.
Porsche also brought the next-gen Boxster (codenamed 718), hot off its European reveal. And while your editor tried to get a comment from a surly Dodge representative regarding the Viper's future, the only response was "Dodge does not discuss future plans, only its current products and past history." Instead of pointing out that "past history" is redundant, the Viper issue was pressed but to no avail. The smart bet is that Dodge still hasn't decided what to do with its loss leader, err, supercar. At least it's still around now.
One quality that made us particularly happy was that several OEMs proudly showed off classic models. Sadly, however, none of the Americans did. We won't venture a guess as to why that might be, but we'd sure like the Big Three to celebrate their automotive heritage as much as Alfa Romeo, BMW or Nissan.