Was the Jarama the perfect car? Ferruccio Lamborghini thought so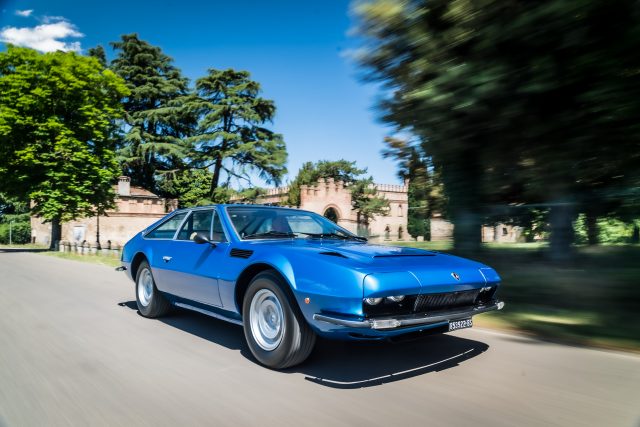 Ferruccio Lamborghini, still vibrant and engaging at age 75, told Thoroughbred & Classic Cars in a 1991 interview that the Lamborghini Jarama 400 GT was "the perfect car." With so many fabulous automobiles to choose from—including the iconic Miura—it was the Jarama that Ferruccio chose to elevate from the exotic automaker's history.
"I preferred the Jarama to all the others, because it is the perfect compromise between the Miura and the Espada," says Lamborghini, who would pass away two years later in 1993. "The Miura is a sports car for the young at heart who want to go like hell and love to be seen. Myself, I considered the Miura too extrovert[ed] after a while. In turn, the Espada was my Rolls-Royce—still quite fast, but also large and comfortable.
"The Jarama," he says, resolutely, "is the perfect car if you just want to have one car."
Designed by Bertone's Marcello Gandini and unveiled at the 1970 Geneva Motor Show, the Jarama replaced the Islero in Lamborghini's lineup. Lower and wider than the Islero, it took its name from Spanish fighting bulls bred north of Madrid. Stylistically, it looks a bit sleepy, due to its half-hidden, covered headlights, and it has an elongated roofline that dives awkwardly to the back, almost like a hatchback.
Among its brighter features: The 2+2 has back seats you can actually use, the hood wears NACA ducts, and the luxurious interior offers a large console, leather seating, wood steering wheel, air-conditioning, and 8.8 cubic feet of trunk space. Beneath the bonnet is a 350-hp, 3.9-liter V-12 mated to a five-speed manual transmission and capable of propelling the car to a top speed of 162 mph—despite the fact that the all-steel Jarama weighed more than the Islero it replaced.
In 1972, at the same Geneva event, Lamborghini introduced the Jarama 400 GTS with upgraded exterior and interior design and a 365-hp, 4.0-liter V-12.
The Jarama was the last front-engine Lambo ever produced, with the exception of a pair of super SUVs, the LM 002 and the Urus.
A first-year 1970 Jarama 400 GT has an average value of $76,000 in #2 (Excellent) condition, while a final-year 1976 Jarama 400 GTS in #2 condition is valued at $105,000.
Lamborghini built only 328 Jarama: 176 GTs from 1970–73 and 152 GTS models from 1972–76. The clearest difference between the two is the hood scoop, but the most important thing they have in common—the wholehearted approval of Ferruccio Lamborghini—isn't as obvious.