Scream past all compacts with this Ferrari hatchback
We may have lost Luigi Conali this week, but when it comes to wild European car designers, we are lucky to have Franco Sbarro still among us. Italian-born Swiss Sbarro started out with re-bodied Volkswagens in the early sixties before making his move into the world of racing prototypes, Lola T70 replicas, and other mid-engined, wedge-shaped concept vehicles. By the early '80s, he also felt the urge to create the ultimate hatchback, a project that began with a pair of Kawasaki motorcycle engines. And now, it's time for you to get involved…
In 1981, Sbarro built the Super Twelve, a tubular-frame, fiberglass-bodied, mid-engine supermini with a transversely-mounted inline-12. Its 2.6-liter engine came from the combination of two Kawasaki six-cylinders, which necessitated chain drive and two separate five-speed gearboxes operated by a single shifter. Weighing 1763 pounds and packing roughly 240 horsepower, the Super Twelve was a short-geared punch in the face deemed extreme even by Sbarro standards.
And so came the somewhat milder Super Eight, the easy-parking one-off you can buy today.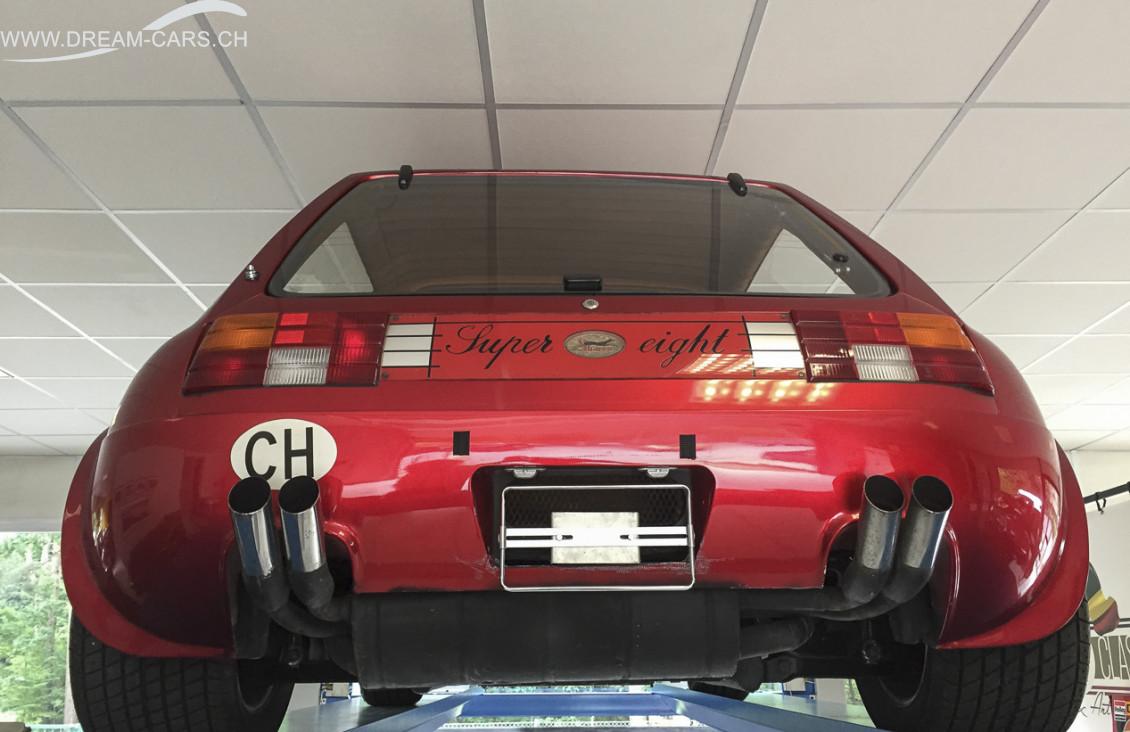 The 1984 Sbarro Super Eight is basically a Ferrari 308 in hatchback form. It's got the Ferrari V-8, five-speed gearbox, electronics, instrumentation, and presumably, '80s Ferrari reliability. Still, with the 3.0-liter V-8 good for around 260 horsepower, the Super Eight is not only more powerful than its experimental twelve-cylinder sibling; it's also faster, with a top speed of 137 mph instead of just 125.
The best Ferrari-engined hatchback of 1984 first popped up for sale last year, registered in Geneva. Today, it can be yours from Belgium, still deemed legal by the great nation of Switzerland—and thus, by the world. It also must work to a certain extent, because the odometer reads a respectable 26,600 miles. A solid investment, right there.