The original Porsche 356 rolls again, thanks to modern tech
To celebrate the heritage of the 356 model, Porsche has spent the last eight months creating an exacting replica of the "No. 1" 356 roadster.
While the "No. 1" 356 is preserved in the Porsche archives, it does not wear its original sheet metal and has been extensively changed due to a multitude of factors. Like many early prototypes, the first 356 ended up being an evolutionary car as it morphed from one form to the next. As it was traded through a handful of owners, it survived damage and repairs. Porsche claims the original condition of the first roadster is lost to time, so it went about creating a new show car true to the original 356 prototype's lines.
The surviving car was 3D scanned, and the images were laid over the original drawings for comparison. Porsche's archive staff referenced many sources to determine just the correct angles and shapes required to form the new panels. A milling machine created a rigid foam model that was used to shape wood forms that served as bucks to hand hammer and stretch the aluminum.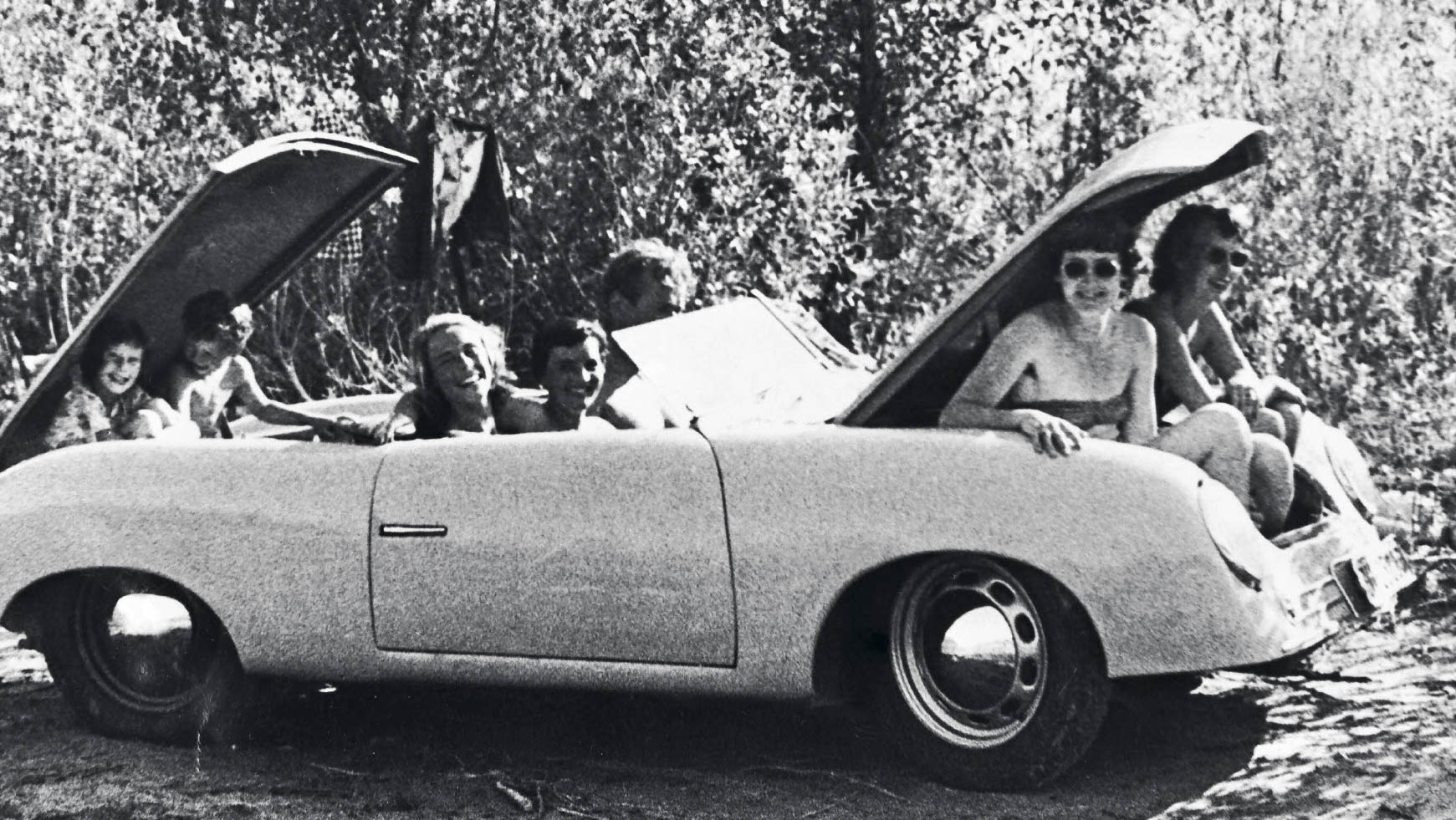 Comparing the shapes of a production 356 to this 1948 shape shows a drastic difference. An extended rear engine cover uses a rear hinge, along with a more pronounced overall taper. The front featured a much more prominent nose while also being shorter. Many smaller changes show throughout.
The attention to detail did not stop with the car's shape. The original 356, although repainted multiple times, still wears the original paint color under the dash. Porsche used a sample to create the original color. The attention to the small details continued when Porsche fitted out the interior and recreated the exact processes used to make the original gauges and even the floor mats.
You'll have plenty of opportunities to see the car when Porsche takes it on tour this year, but you won't see it driven. The car has no engine or transmission, and the rear suspension is a basic pipe axle. Regardless, the significance of this 356 shines through.
The "No. 1" tour includes elect events worldwide, including at the Rennsport Reunion at Mazda Raceway Laguna Seca, September 27–30.