The one-off 1996 Zagato Raptor is a Diablo with angelic curves
Though Zagato is BFFs with Aston Martin again lately, as of last year the Italian coachbuilder would still rebody your old Lamborghini Gallardo in either coupé and spyder form, thus creating what we know as the L595s. However, back in the mid-1990s Zagato did much more for the Sant'Agata factory, and the evidence of Zagato's efforts, the one-off Zagato Raptor, is set to cross RM Sotheby's auction block this November.
Before the Geneva Motor Show in March 1996, Lamborghini's then Malaysian owners were still in big trouble. The 1995 introduction of the range-topping, rear-wheel-drive Diablo SV may have improved sales figures, but Lamborghini needed two more years and the management work of Fiat veteran Vittorio di Capua just to break even. Zagato was commissioned not only to come up with a proposal for a new series-production Lamborghini called the Canto but also to brainstorm a limited-series supercar Lamborghini intended to sell immediately after the last Diablo left the gates. After the limited-series proposal got cancelled, only the one-off concept car, the Zagato Raptor, was left.
Now, the Zagato Raptor has landed a spot in the RM Sotheby's catalogue for the house's 2019 Abu Dhabi auction. Though based on the 1993 all-wheel-drive Diablo VT, the Zagato Raptor is a whopping 660 pounds lighter due to its carbon-fiber bodywork, stripped-out interior, magnesium wheels, and lack of fixed doors. It will get to sixty under four seconds and is rumored to be a 200-mph car. You're unlikely to test that with a one-off concept car, but Lamborghini's modified LM 002 all-wheel-drive system is still there for you in case you do. Just keep in mind that in the name of lightness and feedback, Zagato also left out both the Diablo VT's ABS and traction control systems.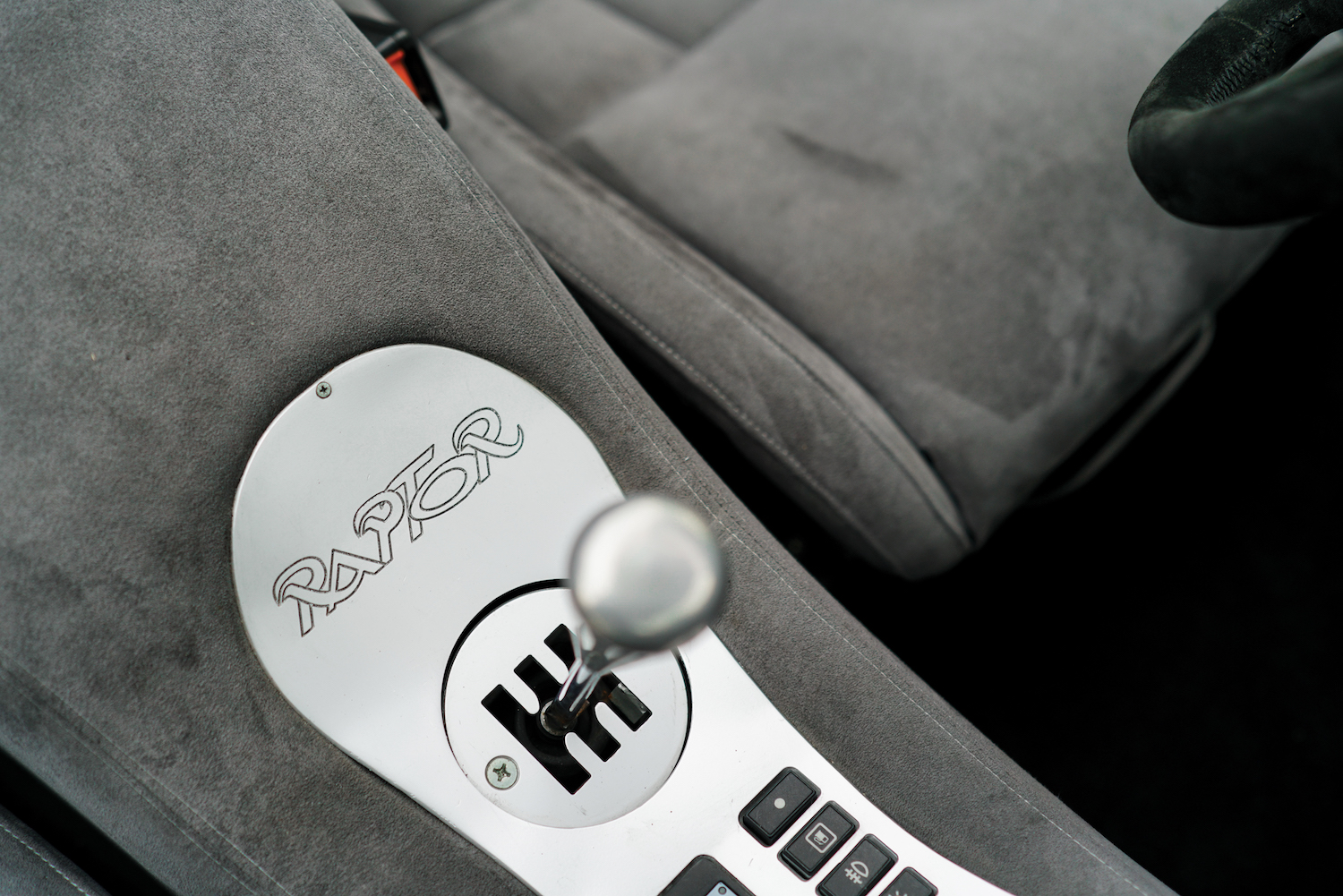 After Lamborghini decided not to go forward with the Raptor production run, Swiss skeleton racer Alain Wicki owned the concept car up until 2000, when the current owner bought it, fittingly, at the Geneva Motor Show. Technically a 1996 Diablo VT, this fully road-legal one-off can now be yours at RM Sotheby's Abu Dhabi auction, the same event where you can pick up the best Jaguar C-X75 Spectre stunt car built by Williams Advanced Engineering back in 2015.
If you pick up both, maybe RM will give you a "fan of one-offs" package deal.