Why This Car is Cool: Simple, powerful and seductive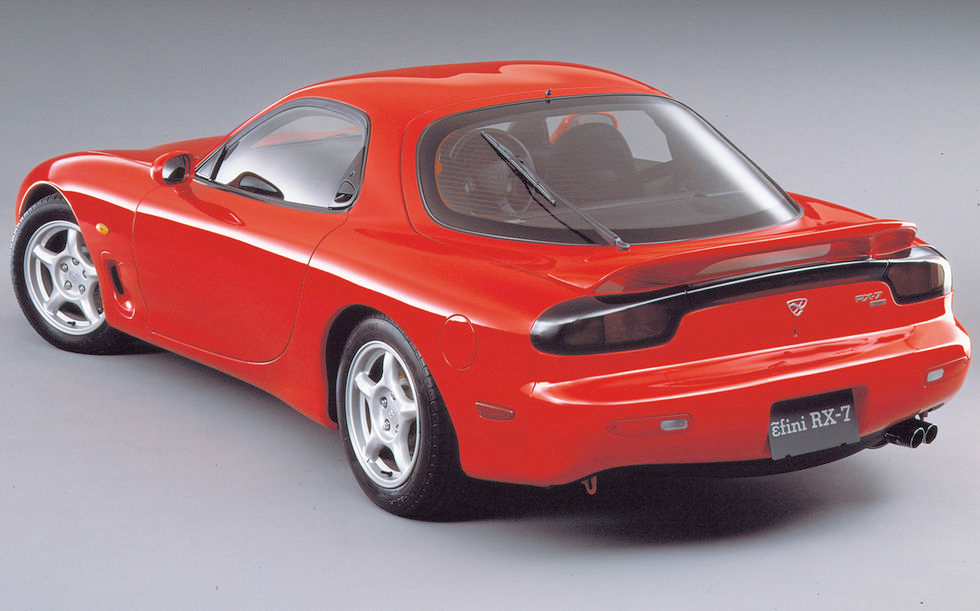 This lean, mean jelly bean is driving proof that modern performance cars don't need mammoth, 400-plus horsepower engines to make hair stand on end. A perfect example of proper engineering, the 1993-'95 Mazda RX-7 is a solid yet lightweight, well-balanced giggle-inducing machine.
Don't get me wrong, I love earlier RX-7 models, but the third generation elevated this rotary sports car to a whole new level, and Mazda's dedication to the compact, lightweight Wankel gives us all something a little different to play with. It may mean decreased fuel economy, but it is well worth it for the extra fun. The twin-turbo 1.3-liter engine is capable of 255 horsepower and 217 lb.-ft. of torque. The performance aided by sequential turbochargers allows plenty of torquey feel, yet it's as smooth-as-butter all the way up to its redline. Zero-to-60 is easily achieved in 4.9-seconds, and this curvalicious automobile offers a stiff, responsive, track-tuned suspension.
Did I mention curves? There is something about a carefully sculpted rear-wheel-drive machine with a voluptuous rear-end that makes me go "Mmmm," and when you add the aforementioned high-revving rotary motor and screaming turbo spool, you have yourself the complete package — performance and style.
The car's gorgeous, flowing lines are timeless, and the taillight design and pop-up headlights are the only details that betray its age. At first glance, you know this car is serious. Additionally, it is as balanced as a high-wire tightrope walker. Interior luxury be damned, this is one car that was built purely for feeling the road: Mazda knows all about pure driving experience, and distractions via gadgets are inconsequential.
While rotaries are supposedly unreliable, everyone knows that different motors require different maintenance and driving techniques. This is no small-block, and it requires an oil check with every gas fill, which is a fine detail that, very unfortunately, not every owner knows about. An unmolested, well-maintained RX-7 is a rare find, but once found, it will be plenty reliable with proper internal oiling (non-synthetic). Don't be afraid to rev the engine, that's exactly what these engines are made to do, and it helps burn up extra carbon and varnish deposits. Hearing a rotary rev to its 8,000 rpm is the kind of music that every gearhead should experience. Even better, the engine only has three moving parts, which makes for an easy rebuild. This is one car that is high on my "must have" list.