Back in the Day: Owner discovers his little Honda has sweet racing history
In the age of extensively researched classic cars and auction reports that list everything down to the body mass index of the first owner, it's good to know the surprises are still out there. Two years ago, while hunting for a second Honda 600, Brian Joseph saw an ad for the sale of Ron Hackenberger's 750-car collection in Norwalk, Ohio. He noticed there were five Honda 600s slated to roll across the auction block. Little did he know, the car he settled on had a curious backstory.
Joseph impatiently counted down the months to the sale. On the day of the mass liquidation, he arrived early to inspect each of the five potential cars and determine which 600 he was going to pursue. Zigzagging through the piles of dilapidated classics, he eventually met the goofy stare of a yellow 1971 Z600.
"From the moment I saw it, I knew it was something special. Most of the engine was in the back seat and hatch, but it had original paint and was rust-free," Joseph says. The car had sat for over 20 years, gathering dust. He had to have it.
Bidding was spirited, but Joseph was smitten and determined to take the charming little coupe home. He won the bidding war, pushed it out of the field, and towed it over 100 miles back to his house in Blacklick, Ohio.
"My goal was to have it running and driving in a week," he says. Joseph rebuilt the 36-hp overhead-cam two-cylinder engine, freed up the brakes, and dropped in a new battery. He puttered out of his driveway one week later.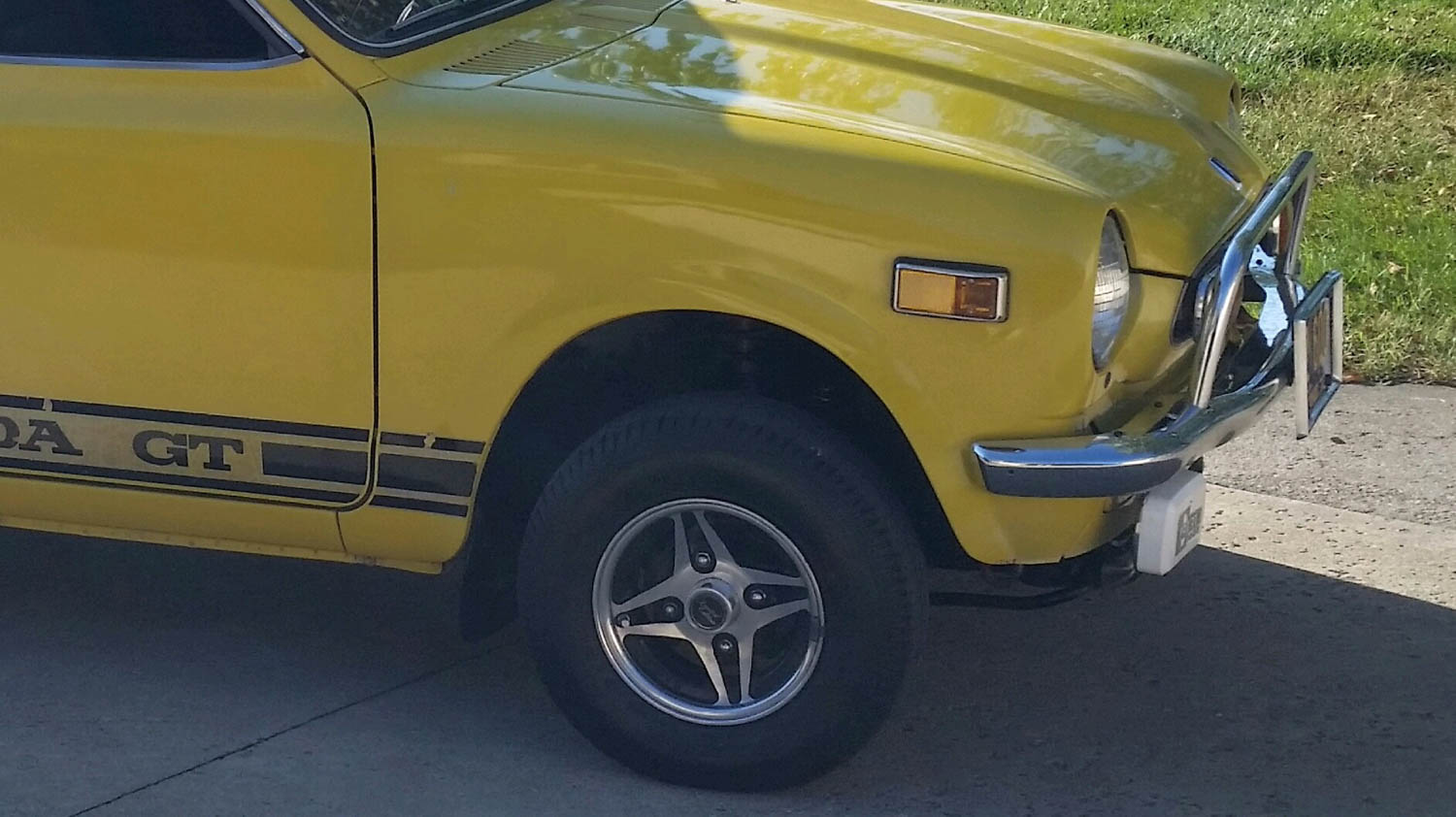 Though the car was back on the road, Joseph was still interested in the car's history. "We knew someone loved it at one time, because it had 10-inch Mag wheels, racing stripes, extra gauges, Koni shocks, and more," he says.
After diligent research, he found out the Honda was a one-owner car from El Paso, Texas, until Hackenberger acquired it. Joseph sought out the name of the original owner, found the names of the surviving children, and located a son living in California. "He [the son] filled me in on the history," Joseph says. "His father worked for NASA and raced the Z600 in SCCA autocross in the '70s."
The additional gauges, racing equipment, and fire extinguisher all made sense now. His Z600 won several major autocross events. "We then wrote to SCCA archives and they sent us all the records on the car," Joseph says. "We even have pictures of it racing in 1974."
Who would have thought a little air-cooled nugget would have an autocross pedigree? Joseph's experience shows there are still undiscovered stories about the classics in our garages and driveways. Go dig.