Ford's Merkur brand failed, but don't blame the cars
Paul West was exactly the kind of customer Ford had in mind when it launched the Merkur brand. An electrical engineer with a preference for European cars and modern design, West passed over an Audi coupe and bought a 1989 Merkur XR4Ti, a car with a German pedigree and a practically unpronounceable name.
The Merkur aimed to provide the luxury and agility buyers expected in a car like the BMW 3 Series or Saab 900. It succeeded well enough that Car and Driver placed the funky-looking hatchback on its 10-best list in 1985. It helped that Formula 1 legend Jackie Stewart had a hand in its development.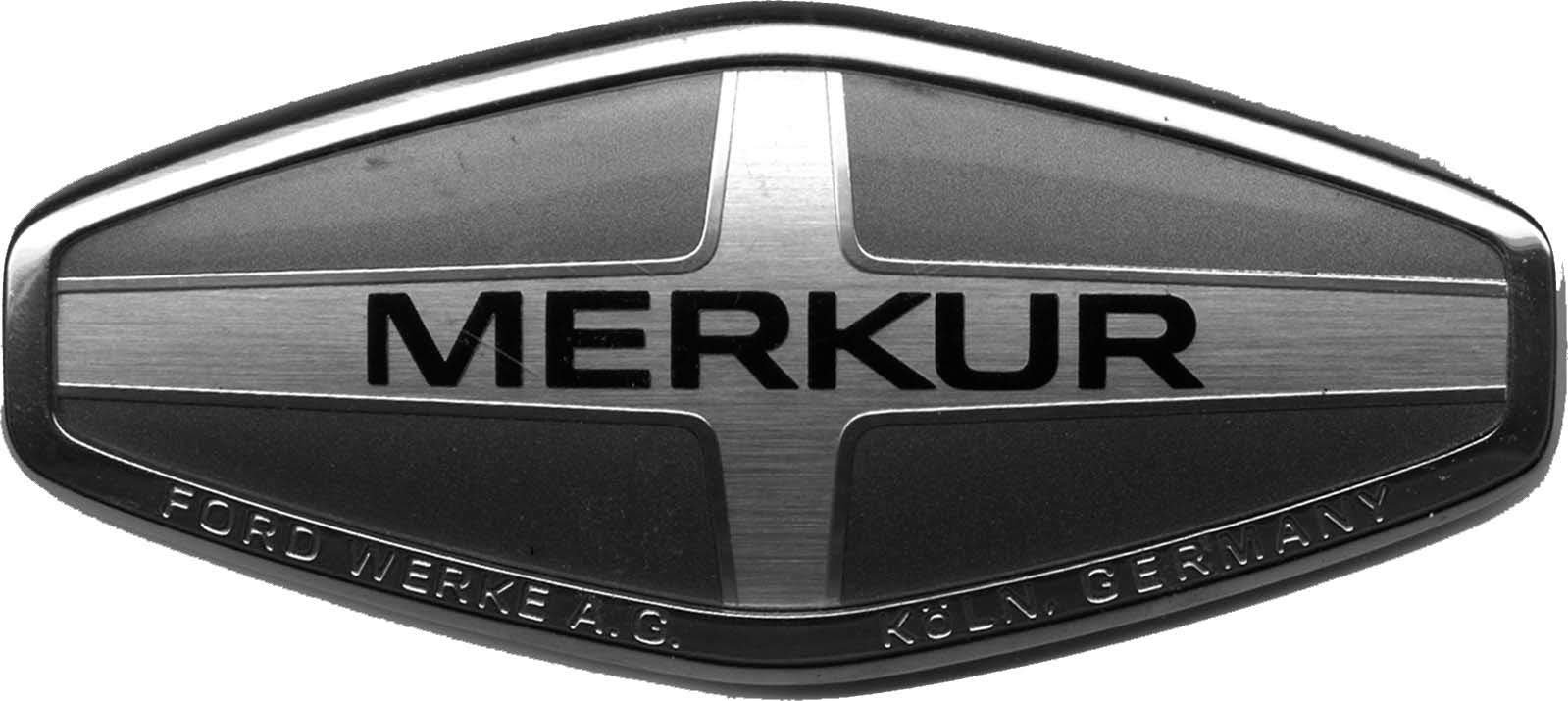 West, 64, loves his. He bought it just as Ford was killing the brand and paid just $19,000. He made his 40-mile daily commute in it for 12 years and has been tracking and showing it since. West, who lives in Oakland, New Jersey, is a member of the Merkur Club of America and will join his fellow enthusiasts at the club's 24th annual gathering at the Ford Nationals in Carlisle, Pennsylvania, in June.
The funky little car with the laughably large rear wing was another of Ford's attempts to bring a cool European model to the U.S. It was by almost any measure a solid car, on par with other executive luxury cars of its day. Automotive journalists gave it high marks, and those who bought it loved it, but there weren't enough buyers to keep it afloat. With sales spiraling, Ford killed Merkur after just four years.
Masterminded by Lutz
Bob Lutz, who knew a thing or three about what might sell in America, was head of Ford's European operations when he pushed the idea of bringing the sporty Ford Sierra XR4i to the States. His bosses relented and agreed to launch Merkur (pronounced "mare-koor," the word is German for "Mercury") and sell the cars in Lincoln-Mercury dealerships. They'd made that decision before, of course, with the sporty first-gen Mercury Capri and the deliciously exotic DeTomaso Pantera.
Selling an athletic German executive luxury car in a showroom filled with boulevard cruisers was, in hindsight, not the best idea, as people had no idea what to make of the Merkur. But with annual sales projected at no more than 20,000 cars, an independent dealer network wasn't feasible.
Don't blame the car
The sales and marketing folks may have screwed up, but the design and engineering teams got everything right. Karmann tweaked the Sierra for the American market, including adding a turbo-four engine that was heavier than the German V-6, changing the bumpers to meet U.S. standards, and adding more standard equipment, like A/C. With its sleek design, grille-less fascia, biplane wing, and flush glass, the XR4Ti looked like something from 10 years into the future. Its 0.32 coefficient of drag (lower than a Lamborghini Murcielago or Koenigsegg Agera) ushered in Ford's aero era.
Like the BMW 3 Series, the Merkur used a rear-wheel drive platform with semi-trailing-arm independent rear suspension. Fourteen-inch wheels revealed the car's more mainstream roots, even if they were wrapped in Pirelli P6 rubber. Ford upped the wheels to 15 inches in 1987, but the car always used drum rear brakes.
Things were more exotic under the hood, where Ford ditched the Sierra's 145-horsepower 2.8-liter V-6 in favor of a turbocharged 2.3-liter four good for 170 horsepower at first and 175 in later models. (Ford used the same engine, with an intercooler, in the equally weird yet wonderful Mustang SVO and the Thunderbird Turbo Coupe.) The engine made good torque—200 lb-ft at 3000 rpm—but the low-end response didn't impress anyone.
Better than Sierra
Still, a skilled driver at the wheel of an XR4Ti with a five speed could hit 60 mph in a respectable 8 seconds and peel off a 16-second quarter at 85 mph. Not bad for a car that sold for $16,361 in 1985. MotorWeek host John Davis said the Merkur's chassis and suspension provided a "combination of smooth but firm ride and laudable handling that few cars not made in Germany seem to be able to manage." Car and Driver editor David E Davis Jr. went further, saying, "The Merkur is about perfect" and placing the car on the magazine's 10-best list.
MotorWeek's prediction that Ford would sell its annual allotment "almost overnight" proved wildly optimistic. Lincoln-Mercury dealers moved just 12,400 Merkurs the first year and nearly 13,600 the next, but sales soon tanked. Ford sold just 42,000 through 1989. Winning the 1987 SCCA Trans Am championship made for good advertising but didn't boost sales. In an effort to grow the brand, Ford added the more upscale V-6 Scorpio to the Merkur lineup in 1988. It didn't help. With pricing that peaked at $26,000, Ford sold only 22,000 Merkur Scorpios. The automaker decided enough was enough and killed the brand in 1990.
Far from "perfect"
The Merkur was far from perfect. West was grateful for the car's extended warranty, because the dealer replaced the turbo, ECU (Engine Control Unit), the warning lamp module, fuel line clips, and antenna isolator. When Ford finally walked away from the brand, West joined the Merkur Club of America for help keeping the car tip-top. "It became obvious that I'd need to get my hands dirty to maintain it," he says.
The car enjoys a small but fervent fan base; the club boasts 160 members and 2100 Facebook followers. An active online forum remains an exhaustive resource for owners eager to boost the car's performance with exhaust mods, intercoolers, and other tricks.
You can pick up an exceptionally clean XR4Ti for about $6000, and a nice daily driver for considerably less. Despite its relatively small production run and cult status, a surprising number of aftermarket suppliers, including Rapido, MC2 Racing, and Merkur Parts Midwest, offer a wide array of parts. There's even a Merkur club member 3D printing the center section of the windshield cowl, a plastic piece known to break easily.
Merkur's legacy
History has not been kind to the Merkur. Mention it to most auto enthusiasts these days and you'll get a blank stare. Those who do remember it tend to recall it from any number of "top-10 automotive flops" listicles. Even Car and Driver, which heaped the car with effusive praise back in the day, tempered its opinion in 2009. "No matter how giddy C/D 's editors were back then, buyers found the XR4Ti highly resistible," the magazine wrote. "It was, in sum, peculiar."
Fair enough. But that peculiarity is part of the car's charm, and it harkens to an era when automakers weren't afraid to take chances, to ask, "What if…," and then just do it. Ford created a path followed by Honda, Nissan, and Toyota, all of which launched their own upscale divisions. The Merkur brought genuine European flair to American showrooms. So even if you've never heard of the German-American car with funky styling and a weird name, you've probably driven something inspired by it.