The gorgeous, one-off Daedalus is no myth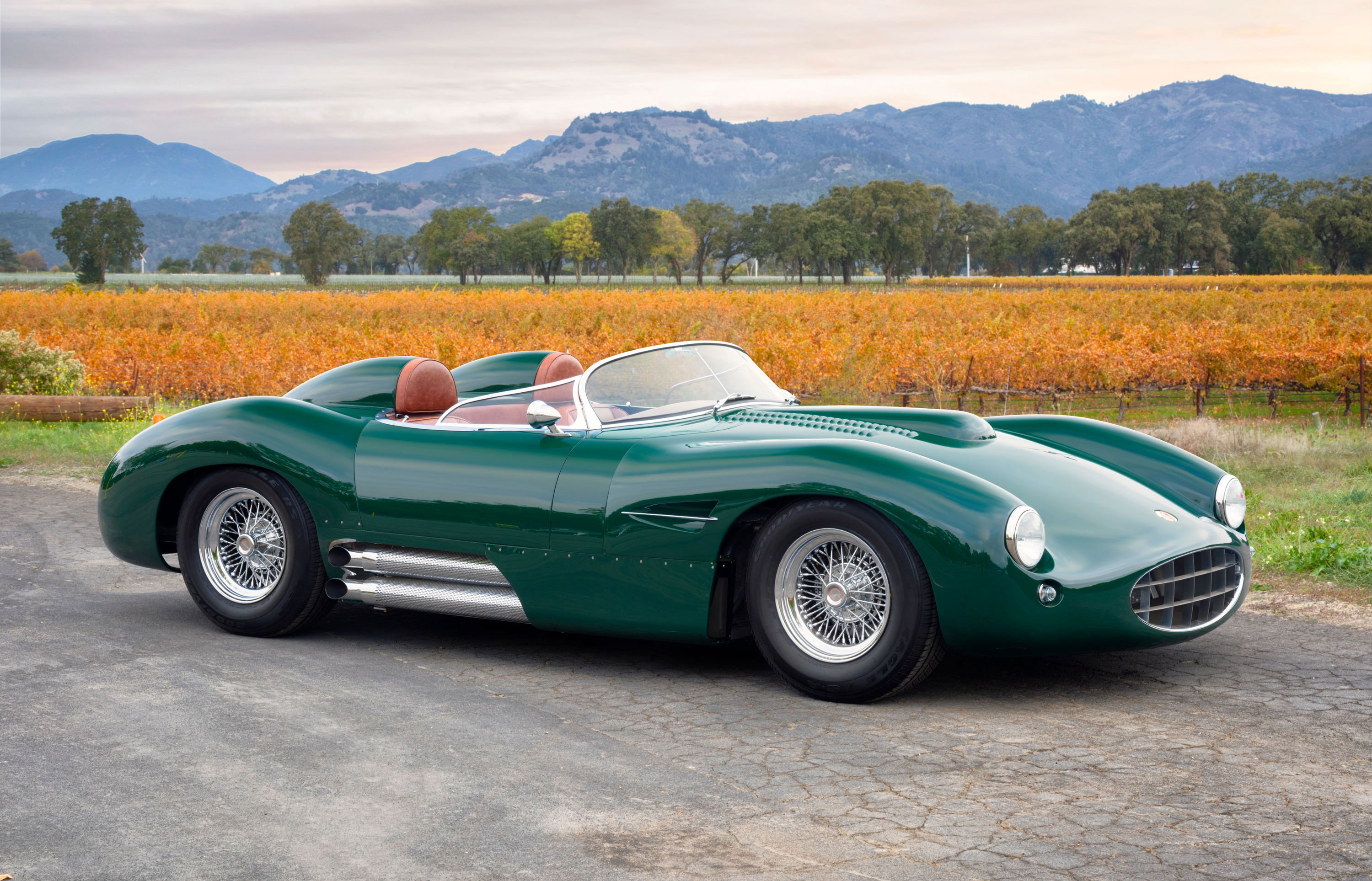 The seed was an engine. A GMC 302-cubic-inch inline-six, to be specific. The fertilizer was glorious tales from the old Bonneville racer who worked across the alley. From that a plan grew, executed over nearly two decades of painstaking design and fabrication work. What finally blossomed from it all looks a bit like a mid-'50s Maserati sports car, but there isn't another like it in the world; the Daedalus stands alone.
Kris Heil, creator of the one-off, custom-built Daedalus, has always been into racing. Back in the mid-'70s, when he was just out of college, he drove an Austin Healey Bugeye Sprite and had a job at an import repair shop in Sacramento, California. The shop's owner had an after-hours Sprite race car project in the works, and seeing Heil's work on his own car, recruited him for the shop team.
"We won a race at Laguna Seca and the owner, Hank Omnes, let me go on the victory lap with Bill Hayner," Heil says. "I was immediately hooked."
For the next several years, Heil went racing, campaigning an H-production Sprite he built himself and later switching to MGBs. Eventually, he transitioned to Honda S2000 racing and helped his brother campaign a Formula Ford. In 1991, he built an improved version of the S2000 that he and his brother had been running and named it the Daedalus (not to be confused with his later, custom-built Daedalus sports car).
"I went through driving school and crashed, and that was the last time I drove," he says. "It just took me a while to figure out which side of the pit wall I belonged on."
So Heil kept working on the S2000, except with his brother and a friend handling driving duties. Later, he crewed on a team competing in the NASCAR Featherlite series and did some frame fabrication work for Hal Whipple, who was fielding a single-seat CanAm car. While working at Whipple's shop—a part-time passion gig he did on top of his normal duties as a Sacramento firefighter—Heil met Harry Blecha, an old timer who had raced with inline engines in the '50s.
"The shop across the alley from the race shop I worked at was used by a couple of old Bonneville racers, and they ran nothing but GMC sixes," Heil says. "Harry worked in a maintenance yard and his pal Bill ran a bar in San Francisco. I'd never heard of the motor before, but they filled me in."
Armed with Blecha's expertise and an armload of vintage hot rodding magazines he'd collected over the years, Heil began designing a road car based roughly upon the Aston Martin DBR1. Blecha sold him a rare Fisher 12-port cylinder head that had been run at Bonneville, and installed it on a GMC 302 from an old school bus. He also picked up some fourth-generation Corvette suspension parts from a wrecking yard.
"The Jimmy racing engines are really specialized units, and the pool of knowledge gets smaller every year as folks die," Heil says of the once-prolific GMC six-cylinder engines.
As it often does, life got in the way, and Heil had to pause the project and put his cache of parts in storage for a few years. Eventually, he built a house with enough space to complete the car. In 2005, six years after he'd started, he was ready to dive into it again. First, he mocked up the engine with a borrowed transmission. Then he designed a tubular space frame and made a scale drawing of the body silhouette he wanted.
"I'd been thinking about it for so long that it went fairly quickly," Heil says. "The body shape came from my love of the period. The race cars of the late '50s and early '60s were just plain beautiful—swoopy and round and sexy. I wanted to capture that aesthetic rather than copy any single car."
The eggcrate grille was a nod to Ferrari. The side vents were Aston Martin-inspired. Working off of the Corvette suspension parts, he established the car's track (the width between the wheels) and set its wheelbase as a rough approximation of the golden ratio. Then he built a balsa wood model of the space frame, bending and twisting it to make sure it worked. He sculpted a scale model of the body out of modeling clay to make sure the proportions he'd dreamed up were as good in practice as they'd been in theory.
Finally he was ready to build the space frame, using chromoly tubing, a cheap tubing bender, a chop saw and a welder to get the job done. Working from his design drawings, Heil built wooden bucks to mock up the body, then hand-rolled sheets of 3003 H14 aluminum alloy with an English wheel to fit the bucks. The body came together in three main pieces—the tilting nose section, the body tub, which carried the cowl and doors, and the one-piece tail section. The windshield was Porsche Speedster glass ground down to fit the Daedalus' cowl. Heil used brass and steel to fabricate the window frames, hinges, latches, and grille, then had them chromed at Sherm's Custom Plating, in Sacramento. Gary's Rods and Restorations, in Wastonsville, California, painted the body British racing green. The cherry on top was the custom cloisonné grille and steering wheel emblems, which Heil farmed out to Merry Lee Rae, in Freedom, California.
Inside, the Daedalus got custom-made leather seats and wool carpeting. Heil used period-correct Stewart Warner gauges in the instrument panel, and commissioned Raf Strudley—an artist from Santa Cruz, California—to make the shift knob from exotic hardwood.
To finish off the 302, Heil installed an MSD ignition system, an aluminum flywheel, and a custom intake manifold topped by three Weber 45 DCOE carburetors. He mated it to a Tremec five-speed manual transmission by way of a Centerforce clutch. (He figures it puts out about 300 horsepower.) The car sat on aluminum coilovers and double-adjustable shocks, with Wilwood disc brakes on all four corners.
The result, nearly 20 years in the making, was something that rivaled anything Ferrari, Aston Martin, or Jaguar built half a century ago. But don't expect to see another one anytime soon. Heil built the car at home and didn't have room to keep the wooden bucks he used to construct the body panels. As with his S2000 race car, Heil named it Daedalus, after his favorite craftsman from Greek mythology—a fitting namesake considering what he had available to build something beautiful and functional.
With everything finished, it was time to hit the road.
"I finally had everything the way I wanted it when I was driving to the Danville Concourse last year," Heil says. "All systems worked great—the car felt great, it looked beautiful. And then, in five seconds, it was all junk."
In short, somebody recklessly rear-ended the car on its maiden voyage. Fortunately no one was hurt. Better yet, the damage to the Daedalus wasn't catastrophic. Heil expects to have the car back on the road again soon, after repairs the frame and rolls some replacement sheet metal.
In the meantime, he's working on the next-generation Daedalus—a mid engine street GT car built around a BMW V-12. Like the Daedalus of mythological fame, Heil has lofty goals. Once he finishes repairs on the GMC-powered Daedalus, he could, if he wanted to, rename it the Phoenix.