8 cars and trucks for die-hard NHL fans
It's the worst time of year to be a hockey fan. The fight for the Stanley Cup is over and the next season doesn't start for three months. Plus, we're years away from the 2022 Winter Olympics. Not everyone at Hagerty is a huge hockey fan, but we all agreed that it's our favorite puck-based ice sport, even if it took a while.
If you're here, you're also a car fanatic, which means there are other passions to take your mind off the fact that you're missing those dirty dangles and half-clap bardownskis. Here are eight beauties that mix your favorite sport with one of your favorite hobbies.
Tampa Bay (Ford F-150) Lightning
Founded just before the sporty F-150 debuted, Tampa's NHL franchise won their only Stanley Cup the same year Ford decided to relaunch the sub-model with a supercharged 5.4-liter modular V-8. Coincidence? Yes, definitely.
Chicago (Stutz) Blackhawks
The Black Hawks, one of the "original six" NHL teams, became known simply as the Blackhawks in 1986. Shortly after, Stutz's personal luxury car, which was powered by a wide variety of Ford, Pontiac, and Cadillac V-8 engines ranging from 302 to 460 cubic inches, ended production.
Winnipeg (Hudson/Muntz) Jets
The Winnipeg Jets moved and became the Arizona Coyotes for the 1995–96 season, but the Atlanta Thrashers moved north and were renamed to bring the NHL back to Winnipeg, so the two franchises have not much but a name in common. The Jet moniker was also applied to two different vehicles: a short-lived but wonderfully styled car from Muntz and a compact sedan from Hudson.
Colorado (Chevy) Avalanche
Winning the Stanley Cup its first year after relocating from Quebec, the Colorado Avalanche brought Denver its first major sports championship in 1996. Chevrolet's Avalanche debuted in 2001 as a 2002 model, joining the superior ride, maneuverability, and passenger capacity of an SUV with the utility of an eight-foot cargo bed when needed. It also has the ability to drop the rear window to get just the right flow.
Boston (Chevy) Bruins
Chevrolet's class 7 and class 8 Chevy trucks shared their name with Boston's NHL team and shared their cab and door stampings with their light-duty pickup counterparts. They were often powered by the tall-deck, truck-spec, 427-cubic-inch big-block.
New York (Jeep Wrangler) Islanders
An option package on the CJ and JK wranglers with decals, we've included this one just to share in the awesome graphics.
Kansas City (International Harvester) Scouts/Brooklyn (Rambler) Americans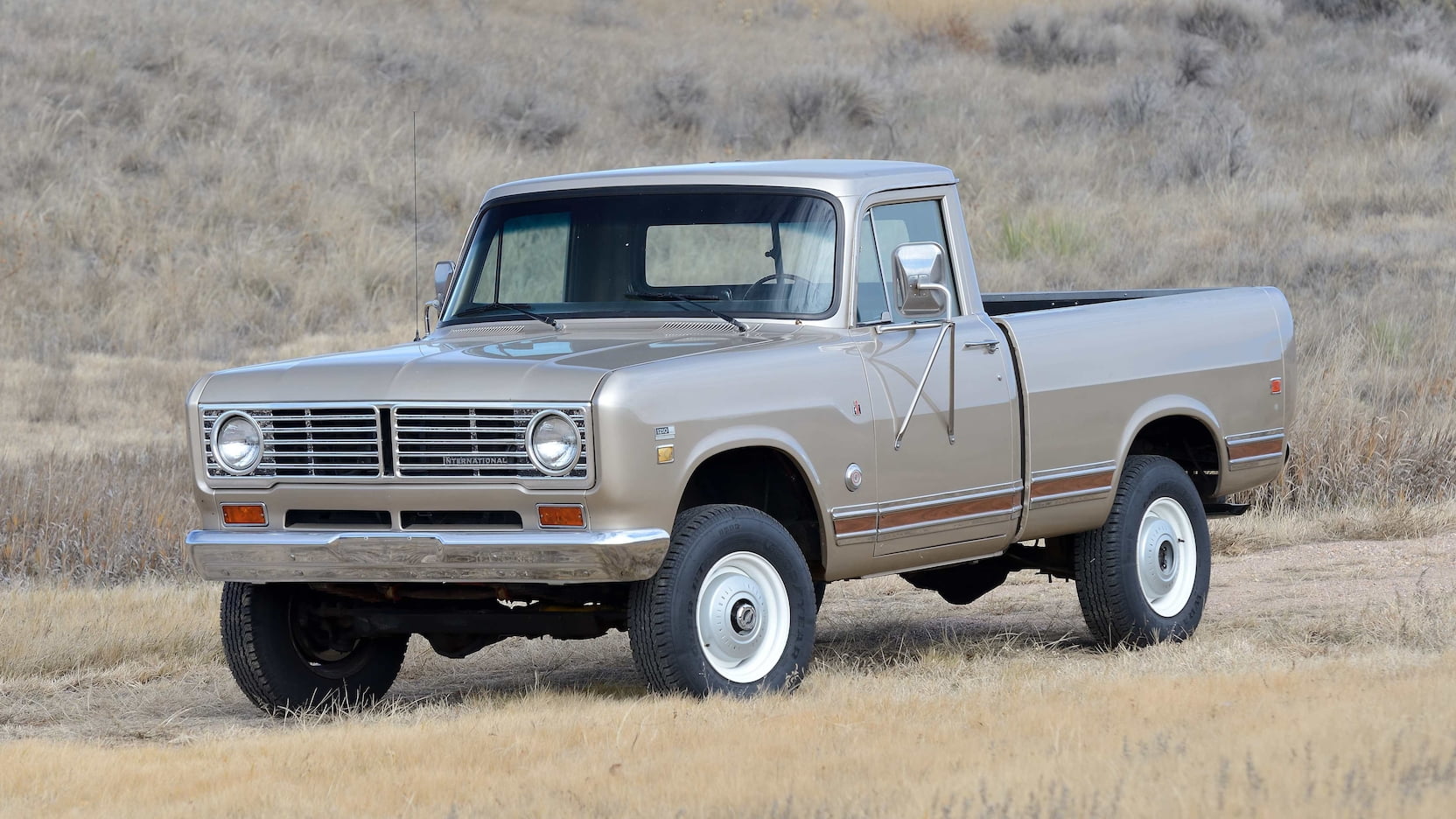 Two more NHL/car crossovers can be found by scouring the league's former teams. Like the teams that share their names, neither of these cars are around in North America.
If we forgot any, let us know in the Hagerty Forums below.