6 special (and not so special) editions
Special edition cars are an age-old concept. Take the run-of-the-mill production car and sprinkle on a little more exclusivity—anything from limited edition colors to race track tech. Commemorate an anniversary. Cater to a specific audience. The recipe's not exactly foolproof, though—special editions can go sideways in undesirable ways too. Here are three examples of the good and three of the bad.
Bad: 2013 Infiniti FX Vettel
If you told us we could purchase a car that was tuned thanks to input from a Formula 1 driver, we would immediately picture the Honda NSX. There's a newer instance of this phenomenon, though. Meet the Infiniti FX Vettel. The Infiniti SUV received a tighter suspension and lower ride height with final tuning aided by two-time world champion Sebastian Vettel, so while it did have real performance benefits, picking an SUV over a sport sedan is an odd choice. Oddly, this 414-horsepower SUV didn't make the leap to U.S. shores, despite the seemingly insatiable thirst for big vehicles stateside.
Good: Harlequin VW
If you want to chase a rare beast, the special edition mosaic "harlequin" VW Golf is your unicorn. Just 246 were produced to commemorate a 1960s advertisement that highlighted the interchangeability of Beetle parts by fitting one car with parts from a multitude of production years. The harlequin Golf models are less bits'n'pieces on the inside, but they did resurrect the patchwork panels. It's an acquired taste but truly a special edition.
Bad: 2020 Dodge Charger SRT Hellcat Widebody Daytona 50th Anniversary Edition
Regardless of that saying about missing all the shots you don't take, there is a point where you can take too many attempts, and Dodge has found that limit. The 2020 Dodge Charger SRT Hellcat Widebody Daytona 50th Anniversary Edition is a pretty blatant attempt to cash in on nostalgia, which is fine, but this just misses the mark. To commemorate something so wild as the 1969 Dodge Daytona wing cars by slapping a sticker package on a four-door is sad, regardless of horsepower under the hood.
Good: AMC Gremlin Levi's Edition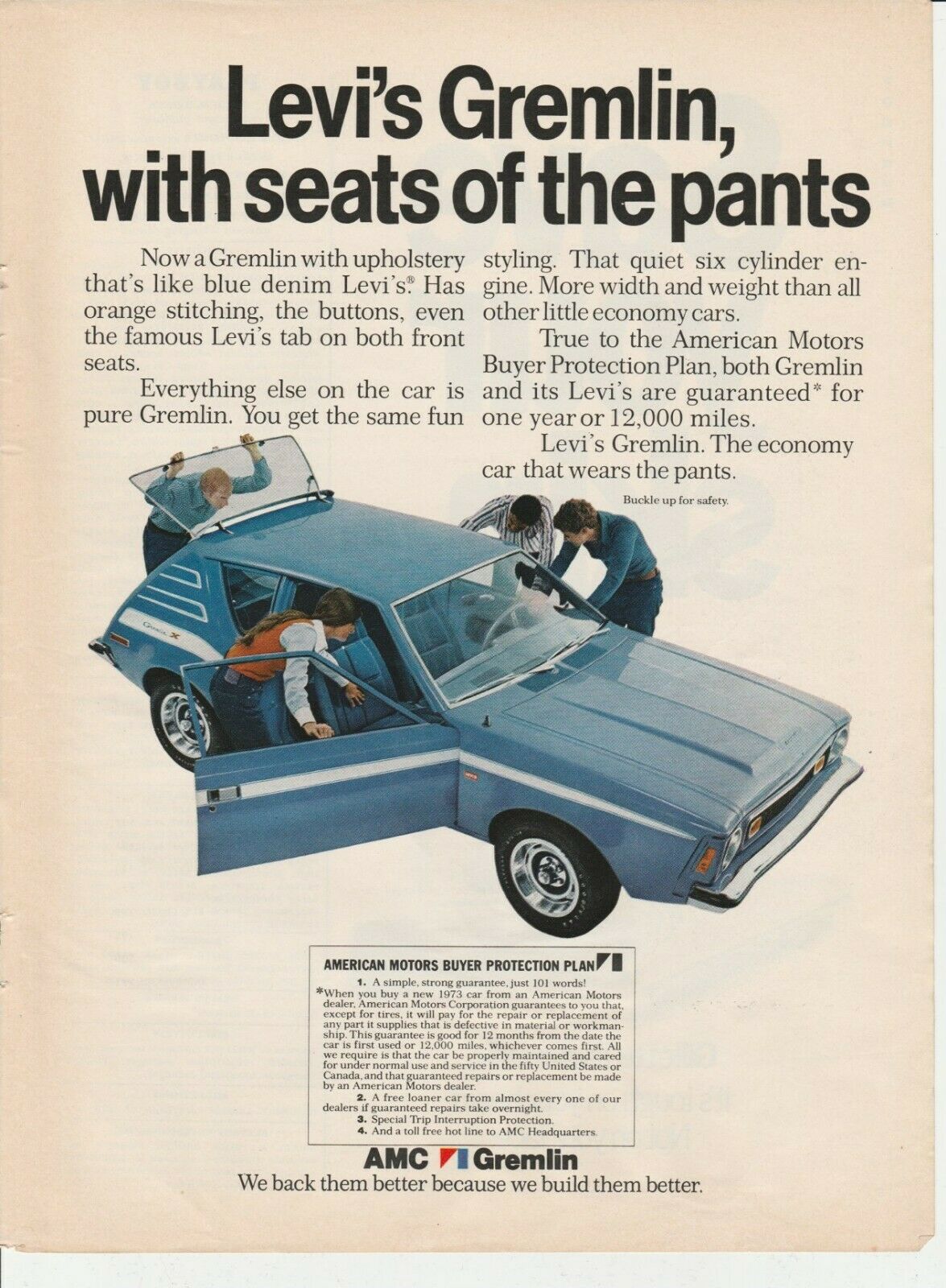 The Levi's Gremlin was a special edition comprised of a sweet denim interior and trim package. This Gremlin captured everything that made Levis great—the orange stitching, copper buttons, and iron-like wear characteristics—and was marketed as "economy car that wears pants."
Bad: John Mayer VW Beetle First Act
The re-birth of the VW Beetle was a drastic shift from its roots. The engine got stuck in the wrong place… and there was the whole water-cooled engine thing. However, it didn't require much marketing to sell, which is what makes the John Mayer First Act edition so strange. The special features included an in-car amp that allowed the owner to plug in the included custom First Act guitar (or any other) and "rock your VW from bumper to bumper." Seems like a tough car to shoehorn your future band into, should your jazz or rock career take off.
Good: Dodge Warlock
If the Lil' Red Wagon just wasn't magical enough for you, Dodge followed up with the Warlock. The name is badass enough, but the gold and black pickup from the "adult toys" lineup (their words, not ours) packed big gold wheels, black paint, and oak wood racks for the bed. Most were equipped with the 318 engine, but a savvy buyer could spec the 440. Gold pinstriping was woven around both the exterior and the bucket-seat interior, highlighting that this is the muscle truck's darker, meaner brother.
Did we miss your favorite, or forget about that terrible stripes and seats job someone tried to pass off as special? Let us know about it in the Hagerty Forum comments below.