Why This Car is Cool: Raw power in a 1987 Buick GNX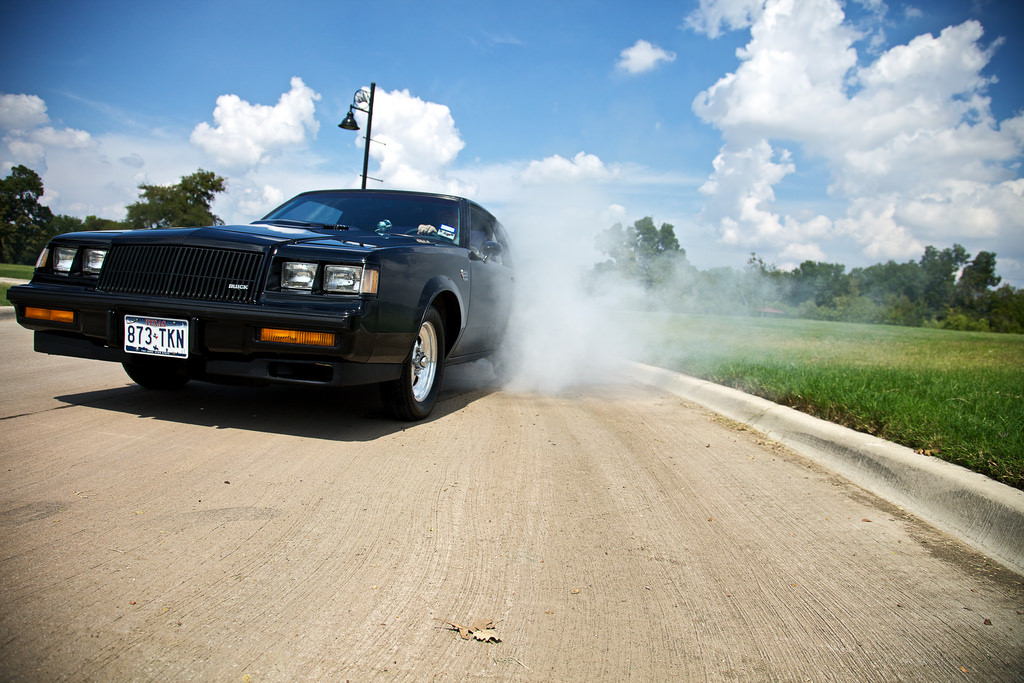 My eyes widened as I walked through Ken Lingenfelter's huge collection of high-performance vehicles. Then one of my dream cars came into view: A tingle erupted up my spine and my jaw dropped. I stuttered "B-B-Buick GNX!"
While fully immersed in its presence and resisting the urge to run my fingers across the row of vents on each front fender, a voice snuck up behind me: "You like this car?" I spun around to see Lingenfelter's smiling face. "Well, you can drive it." My heart began beating faster at the thought of merely turning the key.
It may appear old-school and boxy by today's standards, but in reality it is a 3,460-lb. no-nonsense beast, and who can resist a shiny black, burly Buick? Not I. Built by McLaren Performance Technologies (McLaren's once associated American arm), this 1987 Buick GNX has a 3.8-liter Turbocharged V-6 engine that produced an underrated 276 horsepower. Zero to 60-mph in 4.7 seconds is a piece of cake, and a little extra thrill comes from the monstrous torque to the rear wheels: If you aren't careful, it can get squirrely. Overall it was very easy to drive, but the thrill of the raw power controlled by my (heavy) right foot kept me grinning from ear-to-ear.
The driver's seat was so incredibly cushy that I didn't want to leave, and the steering wheel fit my hands perfectly. Seemingly impatient at low speeds, it was evident that this brute just wanted to go, go, go like an angry bull relentlessly bucking and trampling anything in its path. Just one short-lived test drive proved that the GNX was one of the 1980s quickest production cars. Yes, it is more powerful than a Lamborghini Countach, Porsche 928S, Porsche 944 Turbo or even the hottest Mustang or Camaro — and even with that little V-6, the GNX is a second faster than the 1987 Ferrari 328. This car in particular was number 179 of only 547 built, and I am forever grateful for the once-in-a-lifetime experience behind the wheel — something that will never be forgotten. Bottom line, this is one cool car built as the "last hurrah" to be the fastest, most powerful Grand National ever produced.
For more information and photos, visit Lingenfelter's site: http://www.thelingenfeltercollection.com/1987-buick-gnx/