1968-72 Oldsmobile 442 values are holding steady, for now
Oldsmobile was quick to respond to Pontiac's smash hit GTO with a sporty midsize of its own. While Pontiac went with an abbreviation of Gran Turismo Homologato, Olds went with a shortened numerical indicator "442." When the package for the A-body F-85 and Cutlass launched in 1964, the moniker stood for four-barrel carburetor, four-speed transmission, and dual exhaust, although the reasoning for the name changed in '65.
Pontiac had broken GM's internal rule for banning midsize cars from using engines larger than 330 cubic inches when it installed the 389 V-8 in the GTO, and once the floodgates were open, Oldsmobile adopted a 400-cu-in V-8 for 1965, and the meaning behind 442 changed to 400-cu-in engine, four-barrel carb, and dual exhaust. That meant that beginning in 1965, 442s could be equipped with automatic transmissions.
In 1968, the 442, the Cutlass it was based on, and all other GM A-body intermediates saw a major redesign, with curvier quarter panels and a shorter wheelbase for two-door models. The new generation was introduced just in time for booming muscle car sales when the Big Three and AMC were throwing all of the horsepower they could at buyers. Oldsmobile's 400-cu-in engine remained but with a new bore and stroke combo, and it was joined by the 455-cu-in V-8 that was available in the Hurst 442 in 1968 at a rousing 390 horsepower and in the base 442, beginning in 1970, with 365 horsepower. Adding the ram-air-breathing W30 trim netted five more horsepower and a twin-snorkel fiberglass hood.
It's those W30 455 models that are most valuable, especially in convertible and four-speed configurations, with the three-pedal cars bringing 20-percent more than an automatic. The 1970 W30 convertible is the most valuable 442 variant with a #2 (Excellent) value of $156,000—and that's down over the last three years. Meanwhile, the average price of 1968–72 442s overall has gone up 19 percent over five years. They're also posting a $39,600 median auction sale price over five years. That's below the median value of $44,600 for a second-generation 442 in #3 (Good) condition, but still far above the garden variety Cutlass that hovers around $16,000.
The weakening at the top of the market was enough for the '68–72 Cutlass to see its Hagerty Vehicle Rating drop from 43 down to 37, in part because of a decrease in insurance and quoting activity. It's only being buoyed by slightly better than average private sales activity.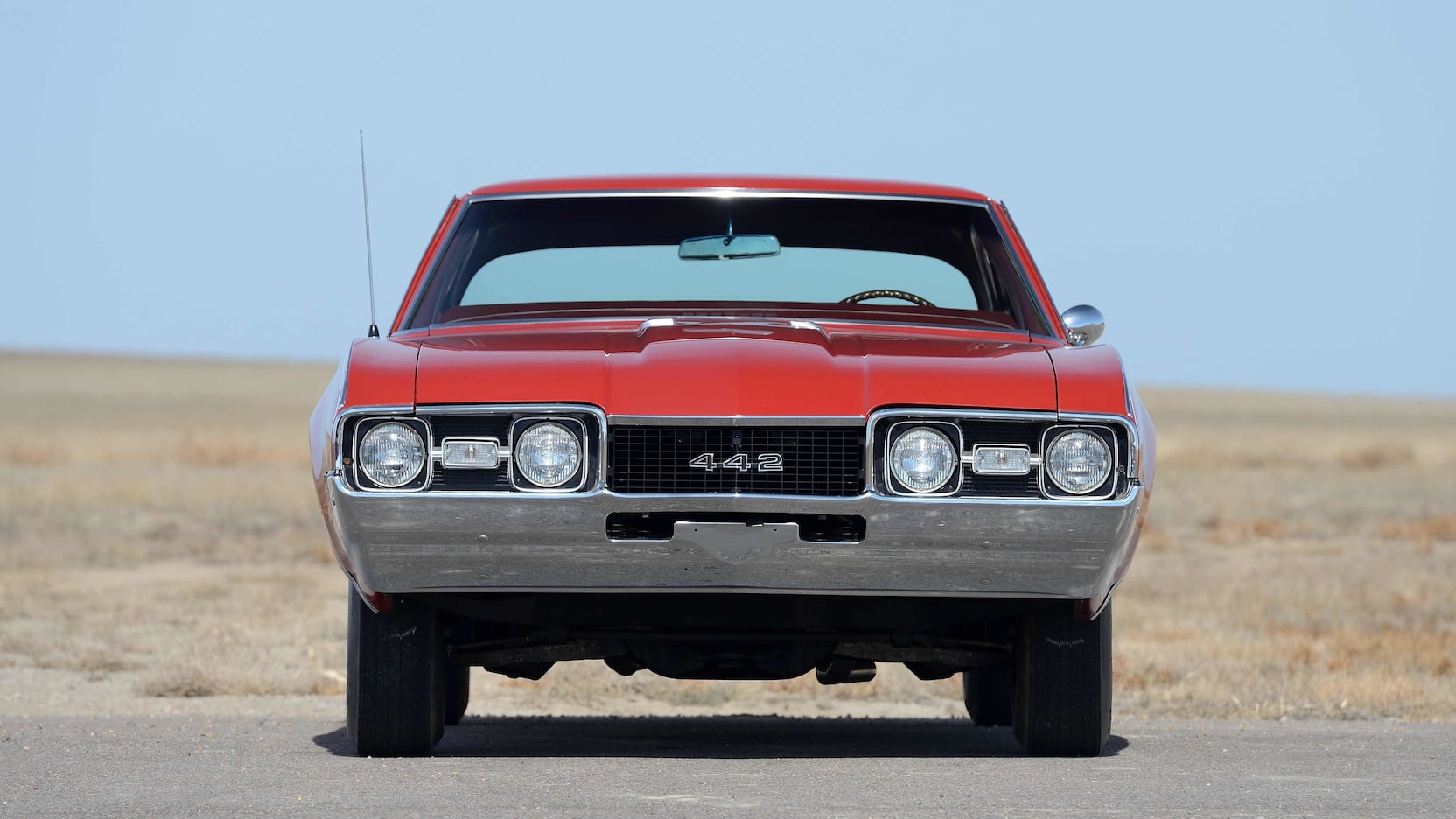 [Editor's Note: The Hagerty Vehicle Rating, based on a 0–100 scale, considers the number of vehicles insured and quoted through Hagerty, along with auction activity and private sales results. A vehicle that is keeping pace with the overall market has an HVR of 50. Ratings above 50 show above-average interest, while vehicles with a sub-50-point rating are lagging in the market. The HVR is not an indicator of future collectability, but it says a lot about what's trending hot and what's not.]
Despite beautiful looks and brawny engines, the long-term prospects for 1968–72 442s aren't as solid as they are for flashier, more-recognizable muscle cars. Hagerty auction editor Andrew Newton points out that Oldsmobile doesn't have a reputation for building exciting cars, and the fact that it is a defunct brand likely isn't helping. A disproportionate 49 percent of 442s are owned by Baby Boomers, meaning younger collectors simply aren't as interested. Still, the solid market performance of the run-of-the-mill 442 proves that there's still some life in Oldsmobile's storied muscle car.