The 1949-53 Oldsmobile 88 was a breakthrough design, so why doesn't anybody want one?
The first generation Oldsmobile 88 was a hugely important car. When it came out in 1949, it introduced one of the first postwar overhead valve V-8 designs, the famous "Rocket" V-8. That large and powerful V-8, combined with relatively light body, was a formula that later blossomed into the muscle car.
The Olds 88 was also one of the fastest automobiles in America at the dawn of the 1950s, and it was the car to beat in NASCAR racing, winning 10 out of 19 races in the 1950 season. The same year, an Olds 88 won the grueling 2000-mile-plus Carrera Panamericana road race in Mexico. An 88 convertible served as the pace car for the Indy 500 in 1949, and the Ike Turner/Jackie Brenston hit "Rocket 88" is one of the very earliest rock and roll songs.
But despite all that rich history and performance street cred, fewer and fewer people seem interested in actually owning one. Olds 88 values are way down over the past year, as much as 29 percent for some versions, while buyers are showing less and less interest. Even among other 1940s-50s American cars, which are down pretty much across the board, the Olds stands out as a car that people seem to be forgetting about.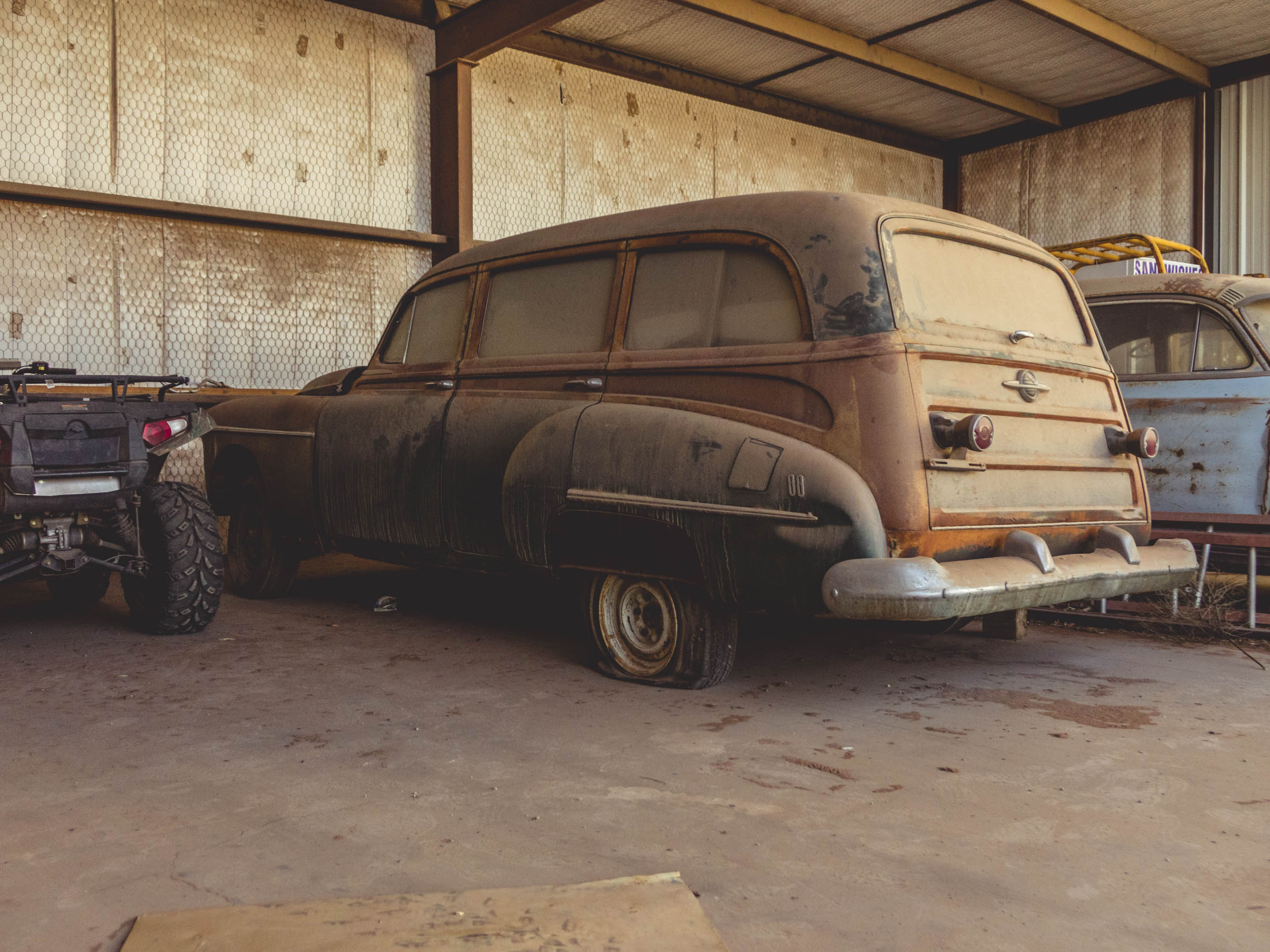 When it comes to early 88 values, generally there are expensive ones and there are cheap ones. That old line about the price going up when the top goes down certainly rings true for these cars, as convertible values range from around 16 grand for a project car to over $90,000 for a concours-ready 1950 model, depending on year. The rare wood-sided station wagon, which only lasted from 1949-50, is worth even more, and after a $96,250 sale for a highly restored example at auction early this year, wagons are the only early 88s that haven't seen a big dip in value. The 1950-53 Holiday Coupe body style is the next most expensive, but is still much more affordable at an average value of $16600 for a condition #3 (Good) car. Otherwise, the more common Club Coupe, two-door sedan, Club Sedan and regular four-door sedan are solidly in entry-level territory with average condition #3 values a lot closer to 10 grand and for the four-doors even under five figures.
And aside from the wagons, all of those prices are sliding. On average, values for the 1949-53 Olds 88 are down 12 percent over the last year and are at the lowest they have been in over a decade. Buyer interest, as measured by insurance quote activity, is down 15 percent over the same period and are at a five-year low. To make things worse, more than three-quarters of interest is coming from older buyers despite the already low purchase price, so in the longer term the 88's prospects don't look good. And even though the Olds 88 had a lot of pep in its day, it's downright slow by modern standards and even 1960s standards, with no more than 135-165 hp from its 303-cu-in V-8 and drum brakes in a vehicle that weighs nearly two tons.
That said, the Olds 88 is not alone. It's just one of many late 1940s-early 1950s domestic cars, including other Olds models, with a similar outlook in the market. Prices and buyer interest are down for most cars of the era, and the age of current buyers shows that the interest in 1940s and '50s domestics isn't getting passed down to the younger generations. The Olds stands out even among that group as doing particularly poorly, but it's a general trend. With lots of sheet metal and a lot of trim, many of these cars can cost a lot more to restore than they'll ever be worth when it comes time to sell. Their performance is also far behind that of the later 1950s and 1960s, and now defunct brands like Oldsmobile, Studebaker, Packard, Nash and others become more obscure as fewer and fewer enthusiasts actually remember when they were new.
The cards are just stacked against the first generation 88. Although it's a significant model in GM history and a thoroughly stylish car for the money, none of that is translating to the newer players in the classic car market, who increasingly prefer vehicles from the 1960s and newer. An Oldsmobile also just doesn't have the cachet that it did in the '50s, and the achievements the 88 had in its day are overshadowed by later cars. With a relatively low purchase price, solid reliability, decent parts availability and a lot of history behind it, the 1949-53 Olds 88 is an underappreciated classic, but all signs point to them still losing value.
With that said, if you love the Olds 88 as we do, pick one up on the cheap and enjoy the drive. There's no dollar value on enjoying your own slice of American design and engineering history.