Market watch: Why are Fiat Jollys so pricy, and who buys them?
The Fiat Jolly is a quirky little car. Much like the Jeep Gala, which we saw a wild tribute to last week, the Jolly is an open air, no door, fringe-top driving experience only suitable for a narrow range of conditions. They hold an average value of $43,000, which seems high considering it's based on the Fiat 500 and 600, both everyday city cars. (For the unfamiliar, the air-cooled, rear-engine 500 is essentially Italy's Beetle.) Let's dig into the Fiat Jolly's to learn more about why such a limited-use car became so valuable.
Fiat Jolly history
The target audience for the Jolly was wealthy seaside dwellers, who would use the car for short errands or take it with them on a yacht to use for transportation while in port. Both the 500 and 600 were rear-engine cars designed for a utilitarian life. Sporting a 479-cc two-cylinder or 633-cc four-cylinder, the little Fiats had enough power to run around town but topped out just over 52 miles per hour.
Each Jolly was modified by Ghia to the buggy-like bodywork that characterized their silhouette. A fabric top (lined with fringe!) replaced the metal roof, the windshield trimmed down, and the body side were opened up to truly embrace the ocean air these would certainly be motoring around in. Wicker seats rounded out the package, which are friendlier to wet and sandy backsides than typical automotive upholstery.
Fiat Jolly market
With just an estimated production of just 650, the Jolly is hard to come by today. Based on the number we see out in the marketplace, few survived the by-the-sea lifestyle that the cars commonly lived. Just four Jollys crossed the auction block this year, with three of them selling through. 13 went to auction in 2017, and all sold.
Interestingly, production year does not seem to have an effect on value, and the larger-engine 600 carries just a two-percent premium over the 500. Excellent (#2-condition) values have been holding steady as of late, with just 1-2 percent annual increases following a 4.5-percent jump in 2016. Larger shifts occurred with 2006 and 2011, realizing 30-percent and 16-percent jumps, respectively.
Given that Jolly's don't come for sale very often, it's the kind of car that can set off an unreasonable bidding war. Three sales over $145K in the last five years have helped set the recent market figures. All three were hammered sold by Gooding & Company, the first a 1959 600 Model in 2013 for $148K. Then a 1960 600 in two-tone blue and white brought the world record $170,500 in 2015. Finally, a pale blue 1960 600 Jolly hammered sold for $154K in 2016. All three of these cars greatly exceeded their pre-sale estimates and nearly doubled their low estimates.
Who is buying the Fiat Jolly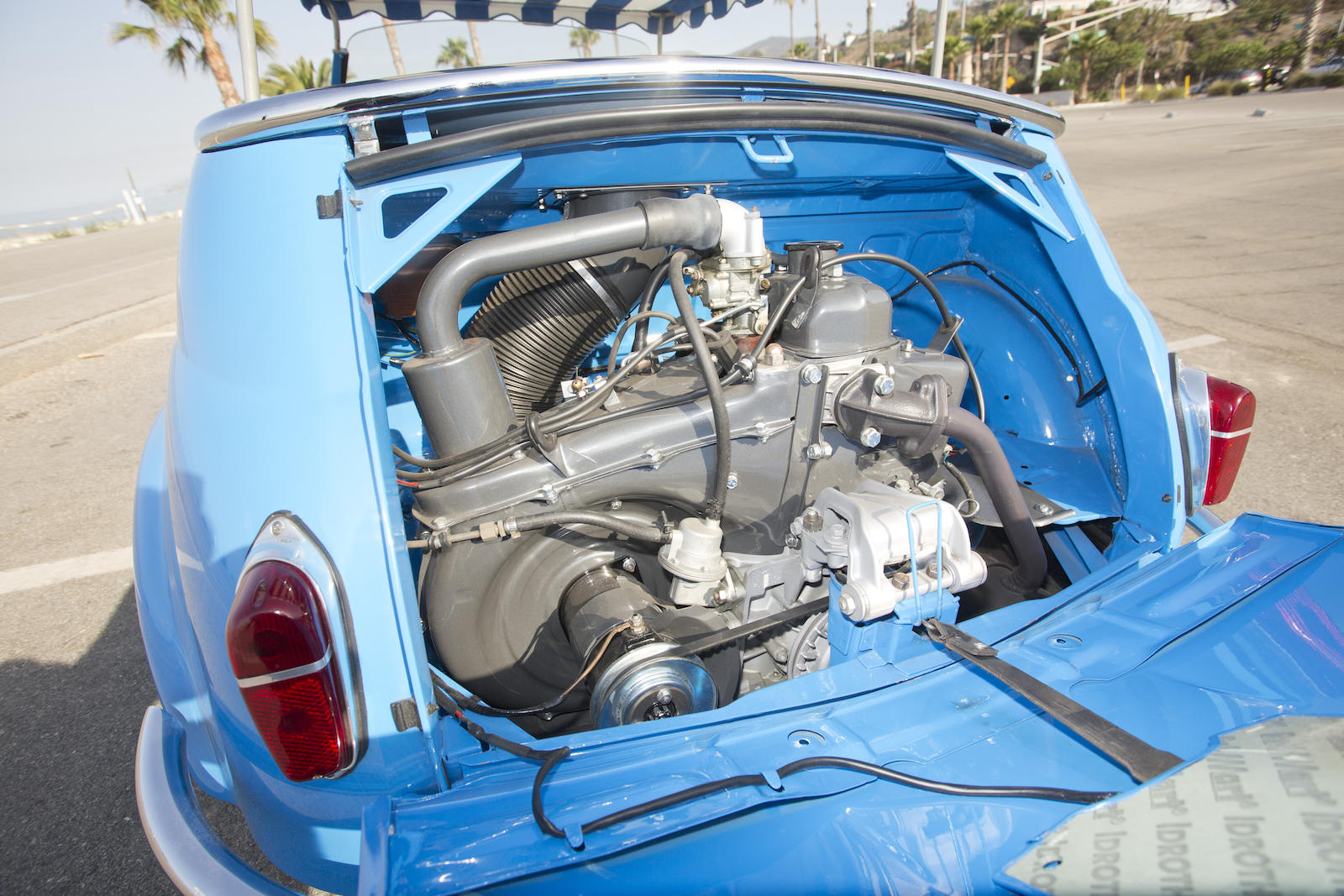 "Based on the lack of cars coming to market and the recent price increase in January, the market seems to be holding steady. The Jolly remains a collection-bound car," said Hagerty valuation analyst James Hewitt.
When we looked into Hagerty's book of insured vehicles, the average Jolly owner has a collection size of four cars with a value of $172,500. The lion's share (42 percent) of Jollys on the Hagerty books live in larger collections, averaging 41 vehicles and $8.8M in value. In analyzing the data, we found the Jolly very rarely found a home where it was the only collector vehicle.
What it all means
The Jolly represents a rare, largely impractical, yet totally fun piece of automotive history. Just like large pre-war racecars, these quirky machines draw the attention of big collectors and continue to hold appeal. While you don't have to own a yacht to appreciate the Jolly's by-the-sea styling, it certainly seems to help.