What would you do with your very own Wienermobile?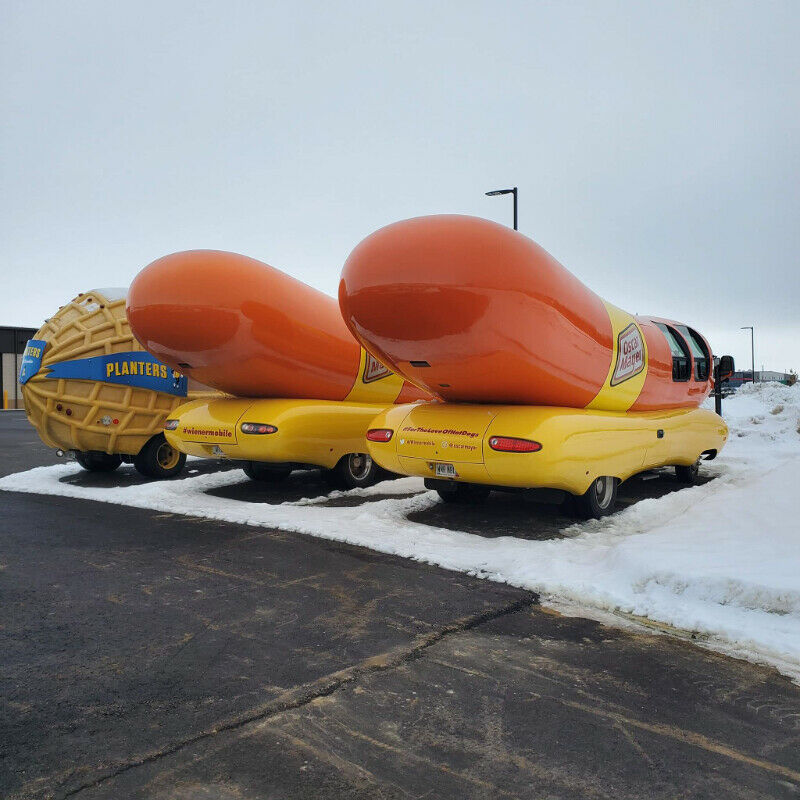 The Oscar Meyer Weinermobile has been hot-dogging around our website a lot lately, as we continue to be enamored with the giant sausage on wheels and its antics. Some of those stories are pretty awesome, like the opportunity to sleep in one for a night. Others are less so, like the rolling wiener that was grilled by the Wisconsin highway patrol. However, since most of us can't cut the mustard and score a job as an Oscar Meyer brand ambassador, we can only imagine what it's like to drive the amazing machine.
Until now. A listing popped up on Kijiji (Canada's version of Craigslist) which has a simple headline and a description sorely lacking in salesmanship. That's because it doesn't need any.
"Weinermobile. 2 avaliable, once in a lifetime buy. 12000 obo"
What? Not one but two opportunities to live out your meals-on-wheels dreams. Before you get carried away and avert your eyes to the Mr. Peanut-mobile on the left side on the photo, that isn't for sale. There's a stern "stop asking!" message at the end of the ad that quashed our nutty dreams of a wild racing series featuring vehicles that look like food (ever seen the Big Banana Car in southern Michigan? No? Maybe it slipped past you).
Still, it only takes two to race. Or demolition derby. Of course, you could always turn one into a food truck. What else are you going to do with it, since all references to Oscar Meyer will be removed from both vehicles prior to their sale?
Are you suddenly scheming to be the most popular ride on Woodward Avenue during the 2020 Dream Cruise, or maybe even thinking this could be the mobile home of your dreams? Tell us what you would do with one or both of these Weinermobiles in the comments below.