5 cars to watch at RM Sotheby's Amelia Island 2018
At the third RM Sotheby's auction of the year, in Amelia Island, there will be a dozen Porsche 964s, several classic Ferraris, and two Mercedes 300SLs. Surprisingly, many of the most valuable cars to choose from are high-end pre-war automobiles, including Packard, Rolls-Royces, Duesenbergs, a Stutz, and a Marmon Sixteen. The annual glitzy event at the Ritz-Carlton takes place on March 10. Last year, the sale achieved nearly $71 million in total sales. Below are five cars we'll be keeping an eye on.
1961 Maserati 3500GT Coupe by Frua
Presale estimate: $550,000–$700,000
The 3500GT was the first true series production model for Maserati. Previously, the company focused on racing while street cars trickled out in small numbers. Maserati built more than 2000 3500GTs from 1957–64, which was a huge number for such a small specialized company. Most examples had bodywork by Carrozzeria Touring of Milan, but in typical fashion of the day several of the other great Italian coachbuilders tried their hand at the 3500GT. Among them was Pietro Frua, which built up four 3500GT chassis with special bodywork distinguished by more angular lines and four headlights. This example was restored about 10 years ago and has been shown at the Amelia Island Concours twice. Gooding & Company sold it for $302,500 six years ago in Scottsdale, and RM sold it in Monterey two years later for $660,000.
1930 Isotta Fraschini Tipo 8A S Boattail Cabriolet by Castagna
Presale estimate: $1,200,000–$1,400,000
Isotta Fraschini was a featured marque at last year's Pebble Beach Concours d'Elegance, so the high-end pre-war Italian carmaker may be fresh in the minds of many collectors. This one is represented as one of three known cars with this bodywork by famed coachbuilder Castagna and has been restored twice, most recently before taking second in class at Pebble Beach in 2009. Aside from the general shape of the aluminum Castagna body, this car is laden with all kinds of neat little details. The grille is adorned with a chrome sun motif with lightning bolts jutting out. There are teardrop-shaped step plates covered in varnished wood and chrome trim that also double as toolboxes. The teardrop theme continues just above on the door handles. Louvers run not just the length of the hood but also underneath the doors. The gleaming engine bay and engine-turned dash are works of art by themselves. As a whole, the car is simply amazing.
1930 Duesenberg Model J Imperial Cabriolet by Hibbard & Darrin
Presale estimate: $1,000,000–$1,400,000
Many of the more lavish automobiles of the pre-war years have an interesting ownership history, and this is one of them. Newspaper Mogul William Randolph Hearst bought it new for his sweetheart/mistress, actress Marion Davies, in 1930 after seeing it displayed at the Paris Auto Salon. As a Duesenberg Model J with a cabriolet body by Parisian coachbuilder Hibbard & Darrin, it was one of the most expensive cars money could buy at the time. Hearst and Davies then took the car with them on trips all over the world. The last full restoration it received was in the 1980s, so it's not concours-ready, but it's still gorgeous nonetheless and has neat history behind it.
1993 Porsche 911 Carrera RS 3.8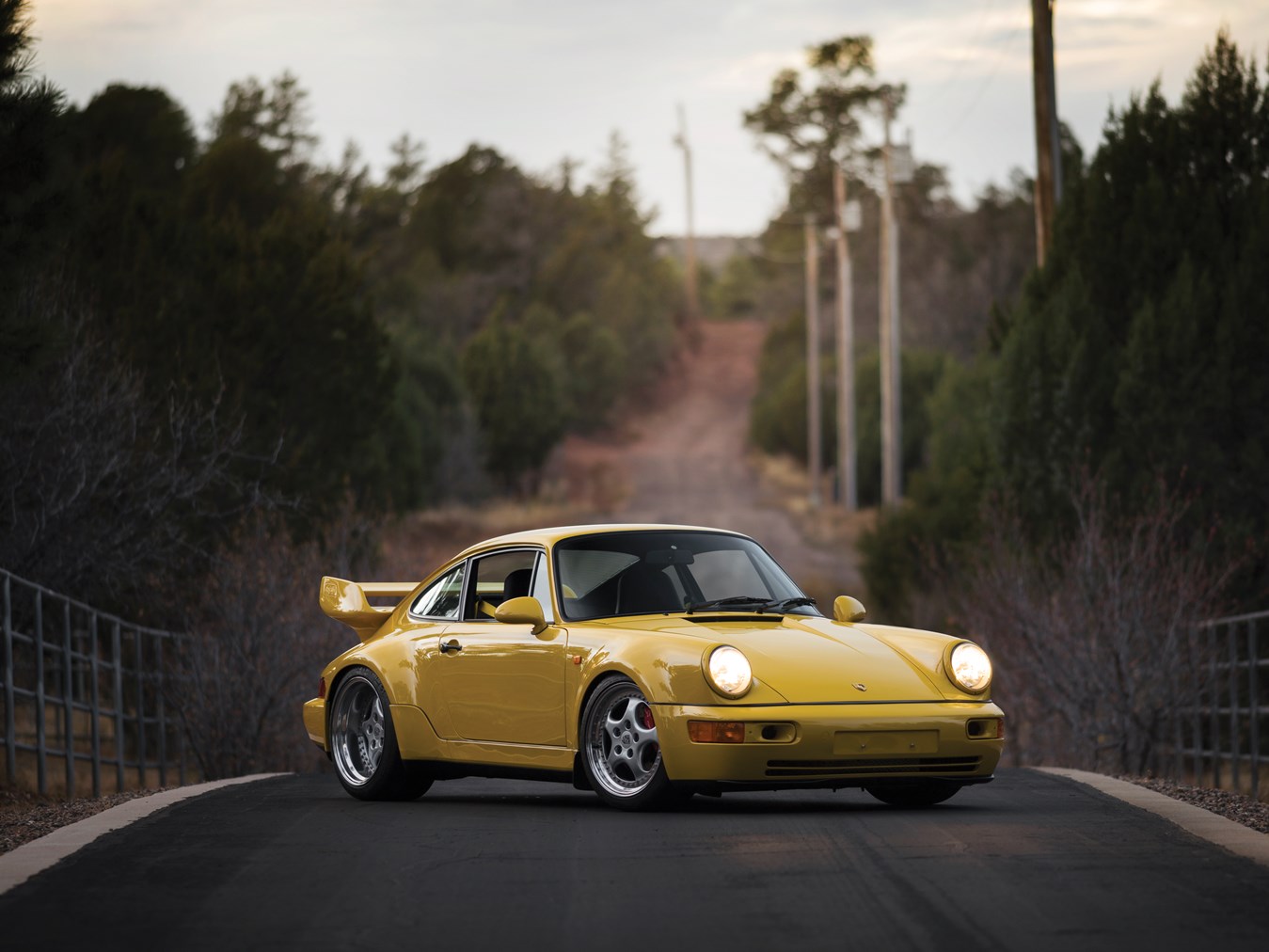 Presale estimate: $1,250,000–$1,500,000
RM Sotheby's consigned a collection of a dozen 964s for Amelia Island this year. Seven of them are yellow. There are several 964s at the other auctions in Amelia Island this year as well, but arguably the most desirable is this Carrera RS 3.8. The Carrera RS is a lightened and tuned version of the 964 for the European market, and served to homologate an RSR version for racing. Just 55 were built, with 12 of them finished in yellow. There's also an RSR version at this sale with a similar estimate if you'd rather go racing. It's yellow, too.
1963 Shelby 289 Cobra
Presale estimate: $1,000,000–$1,200,000
Any genuine Cobra is special, but any car is made better by a good story. Bought new by a chemist, this one had been tucked away in a barn in the 1970s. After its discovery in the 1990s, it made its way to the cover of Tom Cotter's book The Cobra in the Barn, which helped bring the term "barn find" into the vernacular of the collector car world. As fate would have it, the barn where the car spent so many years burned to the ground a month after it was retrieved. It was later restored in its gorgeous original colors of white over red.