"Youngtimer" cars are here to stay, and these are the sales that prove it
Step aside, Boomers, and make room for Generation X, as the cars your kids dreamed about driving become collectible.
One of the biggest stories in the collecting world last year was the consignment of 140 cars from the 1980s and '90s. The collection, dubbed "The Youngtimer Dream Garage," includes so many sweet cars that RM Sotheby's broke it up into four sales—Paris in February, Amelia Island and Fort Lauderdale in March, and Essen in April.
The rising number of relatively new cars hitting the auction circuit shows that the fans of these cars are old enough that they're in higher income brackets, and all the talk about '80s and '90s cars being hot has encouraged the best, rarest, most desirable cars of the era to come to market.
Over 20 of them sold in Paris last week at prices that confirm newer limited-production collector cars are more than a fad. Although you found no shortage of high-dollar Ferraris, prewar icons and modern supercars at the Retromobile auctions, these "Youngtimer" cars arguably were the most highly anticipated lots ahead of the sale. They didn't disappoint, either, as several of them commanded record prices. Some describe a few of these cars as future collectibles, but if Paris was any indication, the future is now.
Sold for €138,000 ($155,900)
The 1992-95 GTS is the last, the fastest and the most valuable of Porsche's first front-engine flagships, which dates to the late 1970s. This one featured the desirable 5-speed manual (automatics carry a 20 percent discount) and just 17,000 km (10,500 miles) on the odometer, both of which helped command a price nearly 30 grand over our current Condition #1 (Concours) value.
The best 928 GTSs have carried six-figure prices in recent months, but this is nevertheless a record auction price for the model, well over the $140,000 a 1995 model with about half the mileage fetched in Monterey last year.
Sold for €77,625 ($87,700)
The Sport Quattro born of the fire-breathing Group B rally cars runs well into six figures. The more sane but nevertheless cool base Quattro costs considerably less, but those days are coming to an end. The previous record for a Quattro was set four years ago when a buyer paid $55,000. This car brought a price $5,000 over our current value for a Condition #1 (Concours) car despite having 42,000-km (26,097 mi).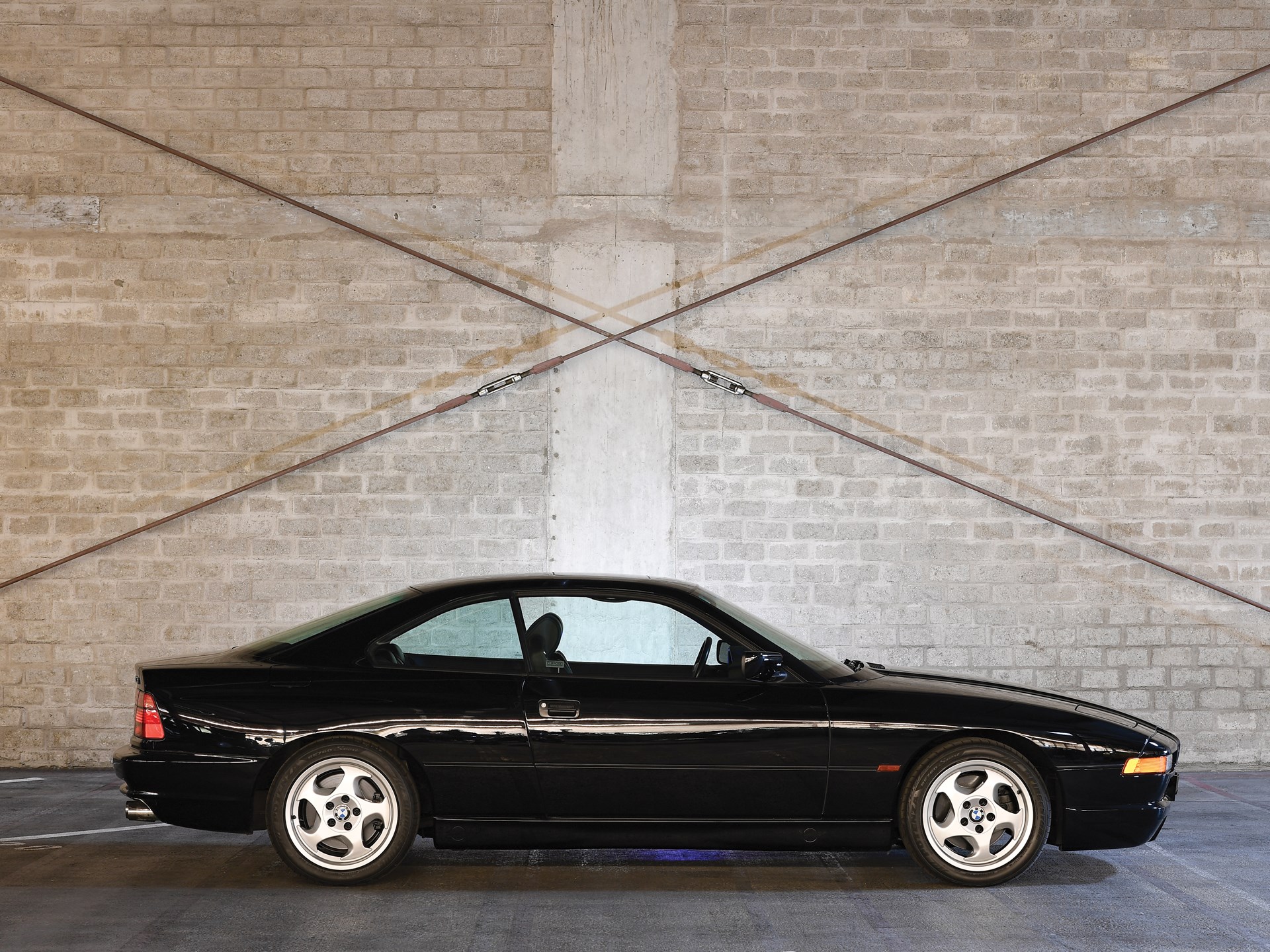 Sold for €120,750 ($136,400)
The 850 CSi was the top-spec model in BMW's svelte 8-Series range, so of course they command the highest prices. The example in the Youngtimer collection is a US-market car, and with 28,500 miles it's not exactly fresh out of the box. Still, it sold for more than $3,000 over our current Condition #1 (Concours) value. The highest price we could find for an 850 CSi otherwise was $99,750 for an 80,000-mile car on BringaTrailer last August.
1982 BMW Alpina B7 S Turbo
Sold for €138,000 ($155,900)
Back in 1982, 325 horsepower and 369 lb-ft of torque was insane for almost any car, let alone a four-door sedan. But this is an Alpina B7S Turbo, a rare car almost synonymous with insane. The Youngtimer car has a replacement odometer and true mileage in excess of 220,000 km (136,000 miles), but that didn't stop it bidding from reaching well into six figures. We haven't seen a B7 S Turbo at public auction before, but Bring a Trailer sold a lower-mile 1986 B7 for $91,500 a couple of years ago.
1994 BMW Alpina B12 5.7 Coupé
Sold for €207,000 ($233,900)
BMW didn't offer an M version of the 8 Series, but longtime tuner Alpina stepped in with a limited run of less than 60 B12s. The uber-8 featured a 5.7-liter, 416-hp version of the 850's V12 as well as Alpina wheels and wider tires. This was was thoroughly enjoyed, with 46,886 km (29,133 miles) represented, but you can't be picky when shopping for a B12. Silverstone Auctions in the UK sold one of these rare 850-on-steroids in 2017 for $82,500. Granted, that car had much higher mileage, but this result is nearly three times as much money less than two years later, and it's the most anybody has paid publicly for any 8-Series BMW.
1989 Mercedes-Benz 560 SEC AMG 6.0 Widebody
Sold for €297,500 ($336,200)
The 560 SEC AMG, with 6.0 liters of German muscle, came from the era before Mercedes-Benz made AMG its official tuning arm. Although you could buy one at a Mercedes dealership (with a full warranty, no less), they were frightfully expensive and AMG built fewer than 50 of them.This one was the first of the Youngtimer cars in Paris to sell and among the most eagerly anticipated, given its rarity, savage performance and wickedly handsome styling. And it defied expectations by soaring well beyond the estimated selling price of €200,000. The previous record, set just three years ago in Arizona, was $154,000.