This outrageous Ferrari collection is a bedroom poster set come to life
Ask anyone who has attended Monterey Car Week and they'll agree that no matter how many times you go, there is bound to be an automobile that you have never seen before and will likely never see again. It's what helps fuel the passion and keeps people coming back.
That's certainly true this year, in part thanks to the Ming Collection headed to auction, featuring an absolutely jaw-dropping roster of stupendous Ferraris. These are seven exceptional examples of the marque in terms of condition, rarity, or both. Any of these cars would make a damn fine bedroom poster for young car nuts around the world.
2006 Ferrari FXX
The headline of the Ming Collection is the 2006 Ferrari FXX. This car took the already exclusive Enzo, turned the dial to 11, and then ripped the dial off the amp. These cars are as exclusive as they are insane. The intent was to fully weaponize the Enzo to become the ultimate track monster, and it is safe to say that Ferrari accomplished that mission. At the time, Ferrari claimed it to be nearly as fast as their F1 cars.
While the Enzo makes an impressive 660 hp, the FXX's V-12 makes an astonishing 800 hp, and because the car is track-only, the exhaust note is akin to the shriek of an F1 car crossed with a banshee.
Of course, being an elite-tier Ferrari means very few of these were born into the world—just 30 examples were sold to select clients who could only drive it on Ferrari-sanctioned track days (Ferrari didn't homologate it for competition use). The aero was significantly improved over the Enzo, as well. The FXX creates 40 percent more downforce and the setup can be fully adjusted and tuned to specific tracks.
The Ming example is essentially as close to new and in the wrapper as you can imagine. Because of the "freshness" of this car and the included track support kit (which makes a Demon Crate look like something assembled from Harbor Freight tools in comparison), RM Sotheby's is estimating a sale price of $2.85M–$3.25M.
That's more than any other example ever sold at auction, which makes sense when you consider that none have been presented as this clean and complete. In addition to the immeasurable cool factor, this car is sure to grease the wheels for any owner to get on the short list for Ferrari's next exclusive offering.
1991 Ferrari F40
If your tastes for insane Ferraris runs more on the roadworthy side, then the Ming F40 is quite tempting. The F40 was the quintessential poster car of the late '80s and early '90s. It caught the imagination of an entire generation of supercar fans. Yes, the McLaren F1 is probably a more significant car in the grand scheme of things, but the F40's design is so emblematic of its time that it will forever be remembered and adored.
Many F40s have been driven and enjoyed by their owners and do show a few bumps and road rash. This 1056-mile example is about as fresh of a car you'll ever see, which makes it even more special. While the F40 market is generally below the $1.5M–$1.8M estimate, examples as fresh as this aren't trading hands. If there's an F40 that could to meet these expectations, it is this one.
And more where that came from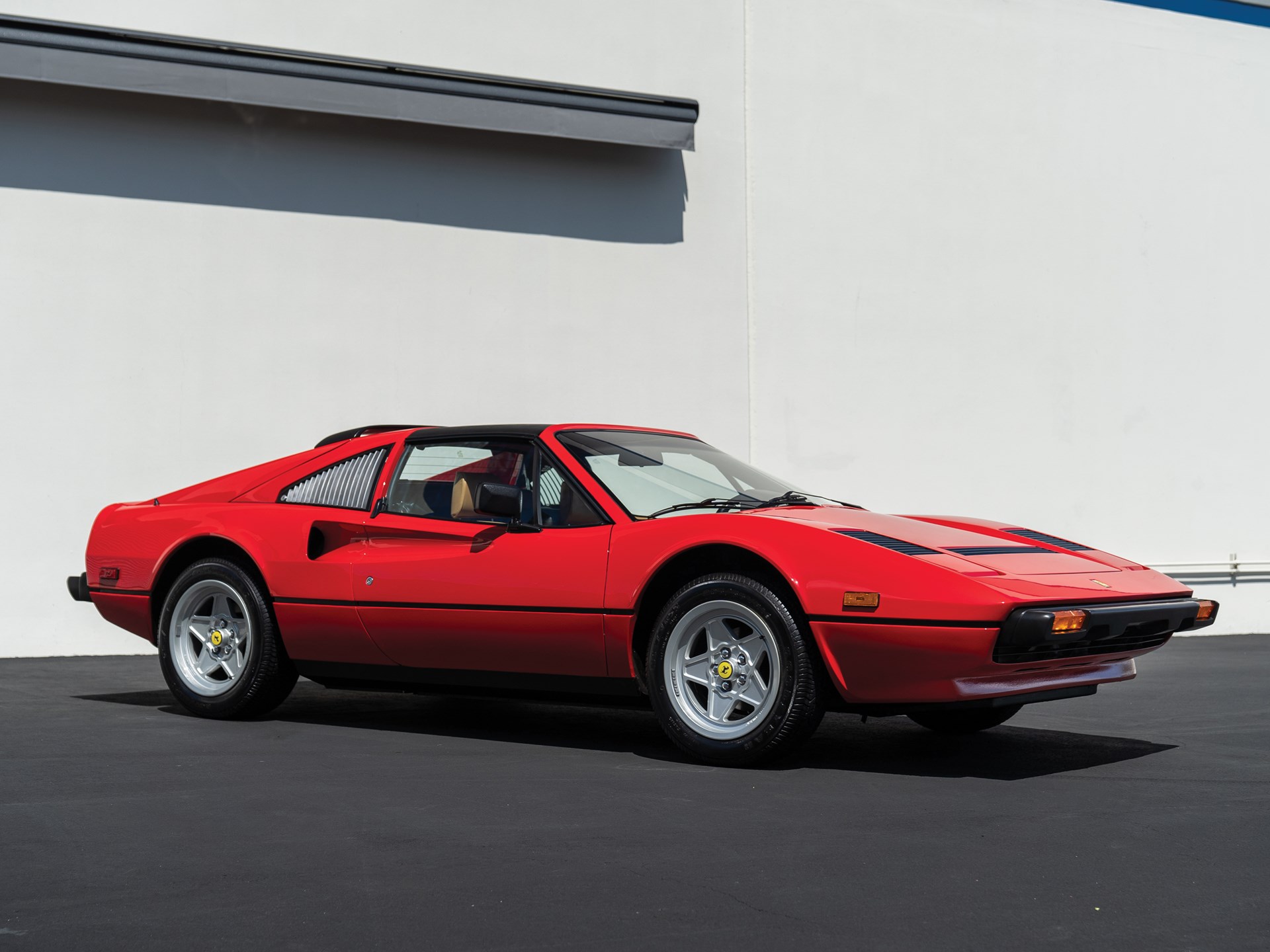 While the F40 and the FXX easily take the headlines, the remainder of the collection should not be ignored. They are all exquisite in their own right and have little to no wear on them. With the Ferrari market appearing to be going through an adjustment phase, a collection such as this deserves close attention. In our recent pricing update, Ferraris suffered a downturn in value for nearly every model we track. Exceptional cars have still been selling well when they do, but the days of setting new market highs appears to be over for the time being.
Here are the other five:
1984 Ferrari 512 BBi
1985 Ferrari 308 GTSi
1997 Ferrari 355 Spider
2007 Ferrari F430 F1 Spider
2013 Ferrari 458 Spider
These cars are, nonetheless, exceptional, and still bring attention when sold all together. The sale of these cars may be a good leading indicator for the Ferrari market for the remainder of the year. We might not witness a grouping of Ferraris like this again for some time.
One thing's for sure, I'm going to be drooling over the FXX as long as RM Sotheby's security will tolerate my awkward gawking.