One-of-one 1993 Alfa Romeo 155 GTA Stradale prototype could fetch $250K
The 1993 Alfa Romeo 155 GTA Stradale sports saloon is not only a mouthful to say, it's a handful to drive. In a good way. It's was also one big missed opportunity for Alfa, which could have competed with legends like the E30-generation BMW M3 and Mercedes-Benz 190E. Now the prototype is likely to be worth big bucks.
Yes, the bad news is there's only one. The good news is, if you have the beans, it could be yours. The prototype for a planned limited series to celebrate Alfa's success in touring car racing, the 155 GTA Stradale will cross the block at Bonhams' Pauda Auction on October 27. Pre-auction estimate is $210,000–$250,000.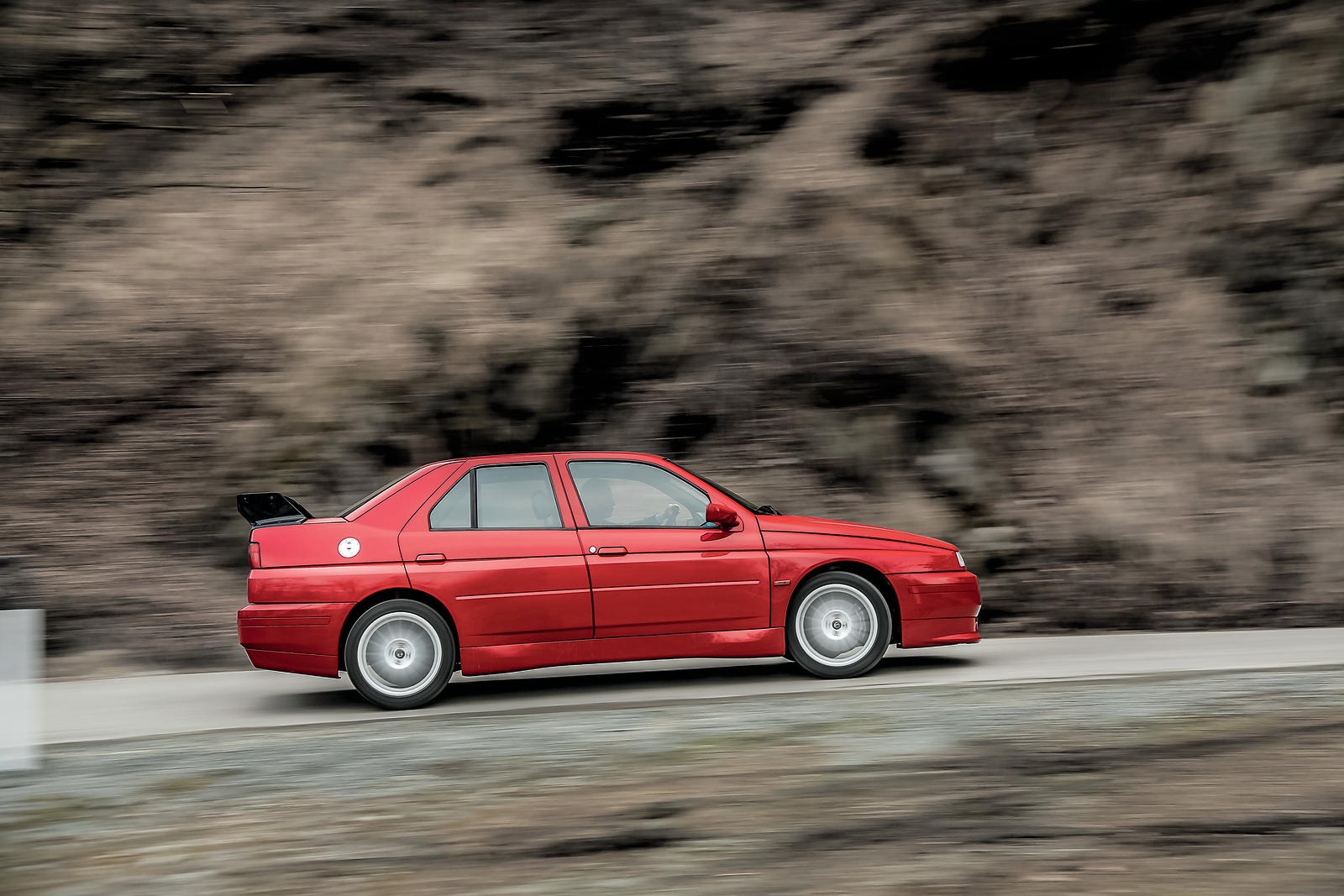 Americans may not be all that familiar with the 155 series, since the cars were never sold in the U.S. and early models only recently turned 25 years old—the minimum age to be legally imported. The Stradale, built under the supervision of legendary Abarth engineer Sergio Limone, is based upon the Alfa 155 Q4 and features basically the same engine (190-horsepower 2.0-liter four-cylinder turbo) and mechanicals as the Lancia Delta Integrale. It has a heavier differential—cast iron instead of aluminum—that shifts the weight rearward and reduces understeer, which to a skilled driver means more oversteer!
Apparently that wasn't enough for execs at Fiat (which purchased Alfa in the mid-1980s), who decided that the Stradale needed a more-powerful and raucous-sounding six-cylinder power plant. Since implementing the change would have required new mechanicals and a separate production line—in other words, more money—Alfa shelved it.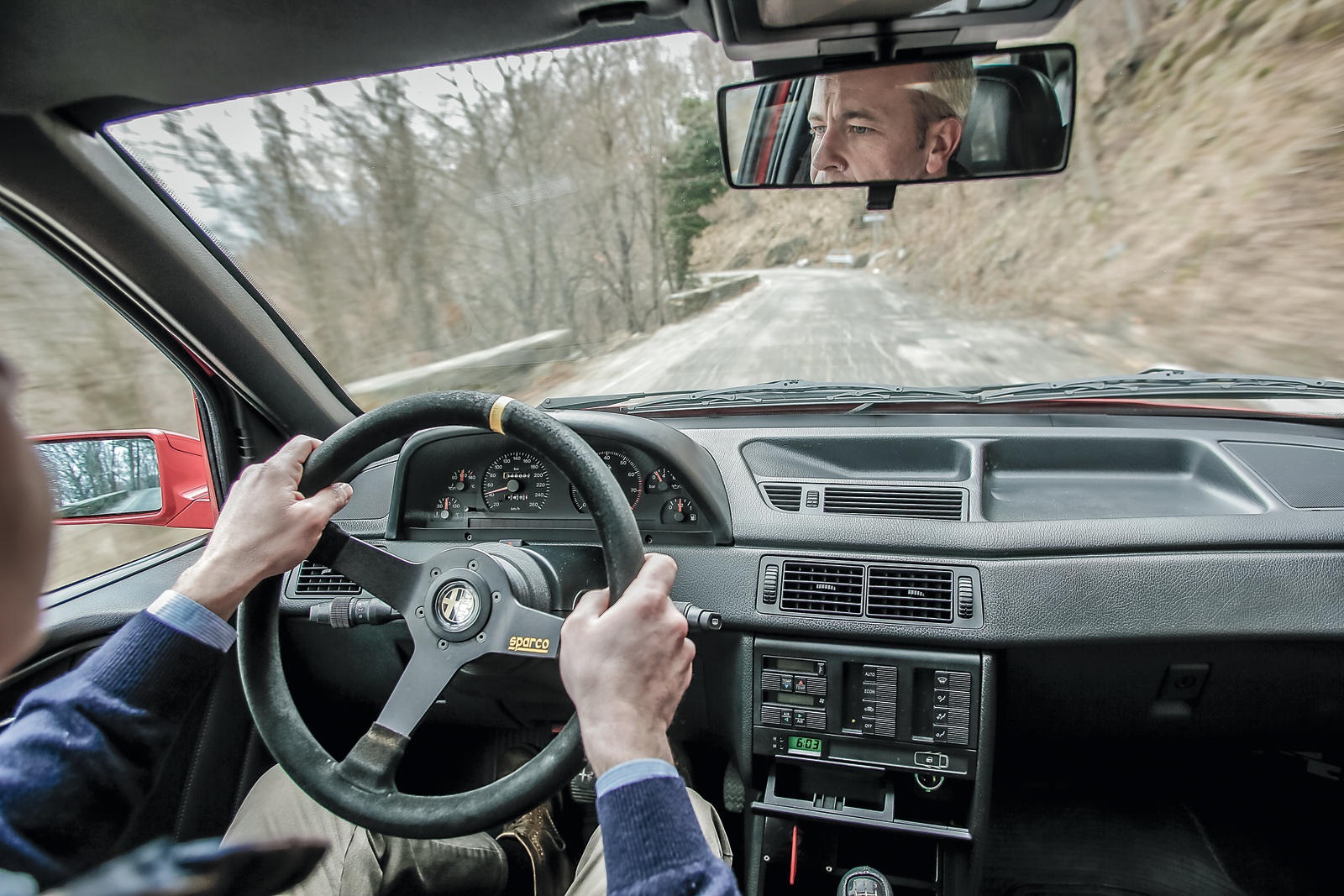 According to Bonhams, the prototype was displayed at the 1994 Bologna Motor Show and eventually ended up in the hands of Tony Fassina, winner of multiple Italian Rally Championships. It remained at Fassina's shop in Milan for four years before being purchased by one of his friends, who took the Stradale to Germany and had it registered for road use. The Alfa returned to Italy in 1999 and spent time in a private collection before being sold to its current owner.
In other words, only four individuals have known the joy of owning an Alfa Romeo 155 GTA Stradale Sports Saloon. Although that number will soon grow to five, it's hardly what it could have been if the car was fully produced.