eBay Find of the Week: Grace, space and pace from a Mercedes-Benz?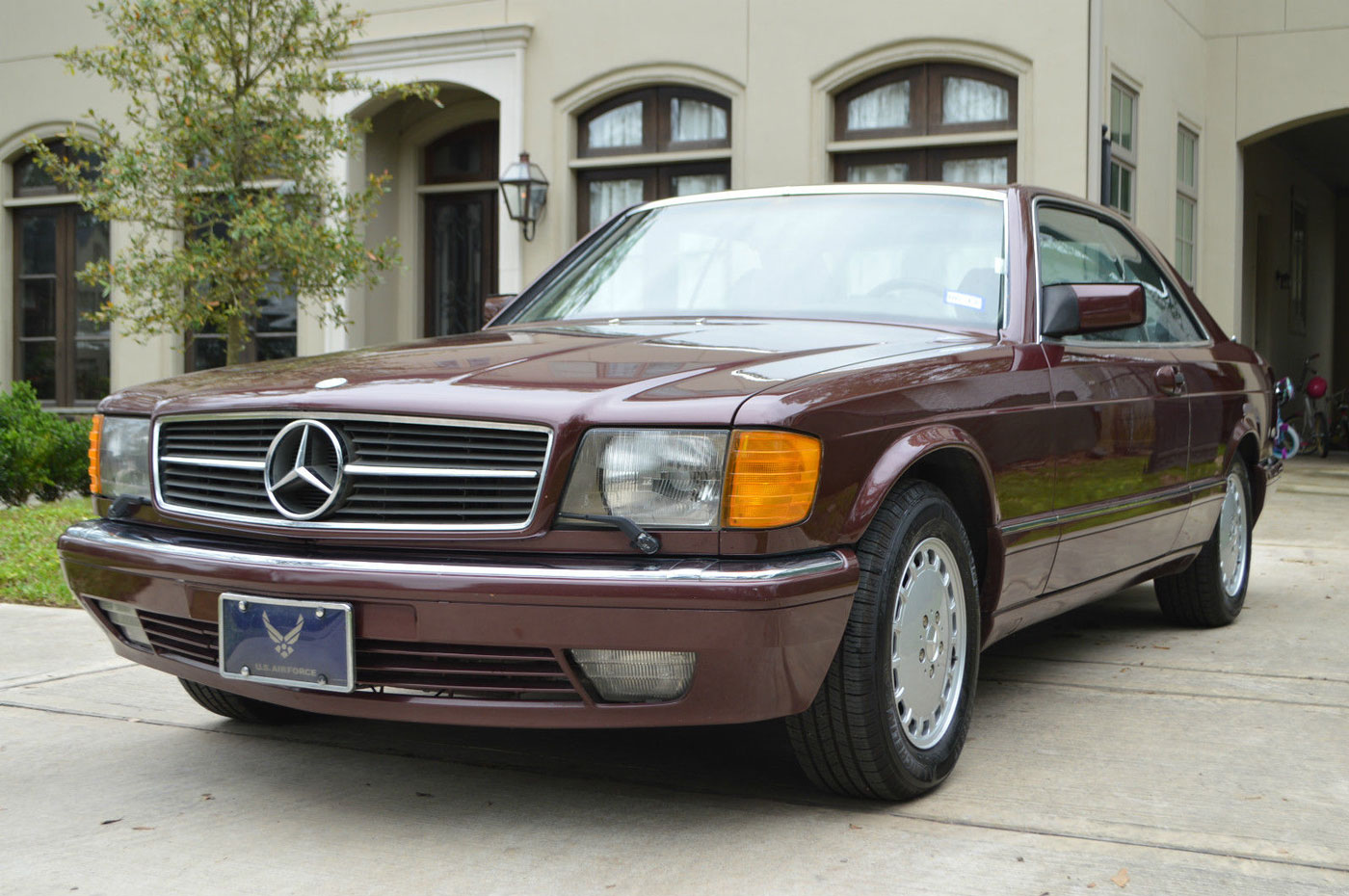 1990 Mercedes-Benz 560SEC "Euro"
"Grace, space and pace" was a longtime Jaguar slogan. Except that during the 1980s, it applied more to Mercedes-Benzes. This week's eBay find is just such an example: an MB 560SEC coupe from the model's penultimate year and a Euro-spec, too. This means that it pairs sleeker, lighter bumpers with a seller-reported 300 hp high-compression engine (other sources say they had 295 vs. 275 hp for U.S. spec cars).
The Mercedes-Benz W126 (this generation's internal code) sedans and coupes were the top of the German brand's line throughout the 1980s. Few cars spoke to one's financial success, or allowed somebody to travel as quickly and comfortably, more than a big-body Benz during the decade of materialism. Introduced in 1979 they were offered with an array of six and eight cylinder engines through 1991. North American buyers watched with envy while Europeans were offered higher performance engines and cleaner styling through many of those years.
Regardless of the 20 (or 25) extra horsepower, these were smooth, powerful and incredibly well-built cars. "Heirloom quality" is a term used often.
The seller mentions a few minor cosmetic flaws, "mostly" original paint (whatever that means), a non-original stereo and a malfunctioning rear defroster. None of which detract from the car's elegant finish and low 57,000 claimed original miles. Hopefully, those are the only issues.
At the time of this writing, the bidding was at $12,600 with reserve not met.