Auction Results: RM Auctions' sale of the Don Davis Collection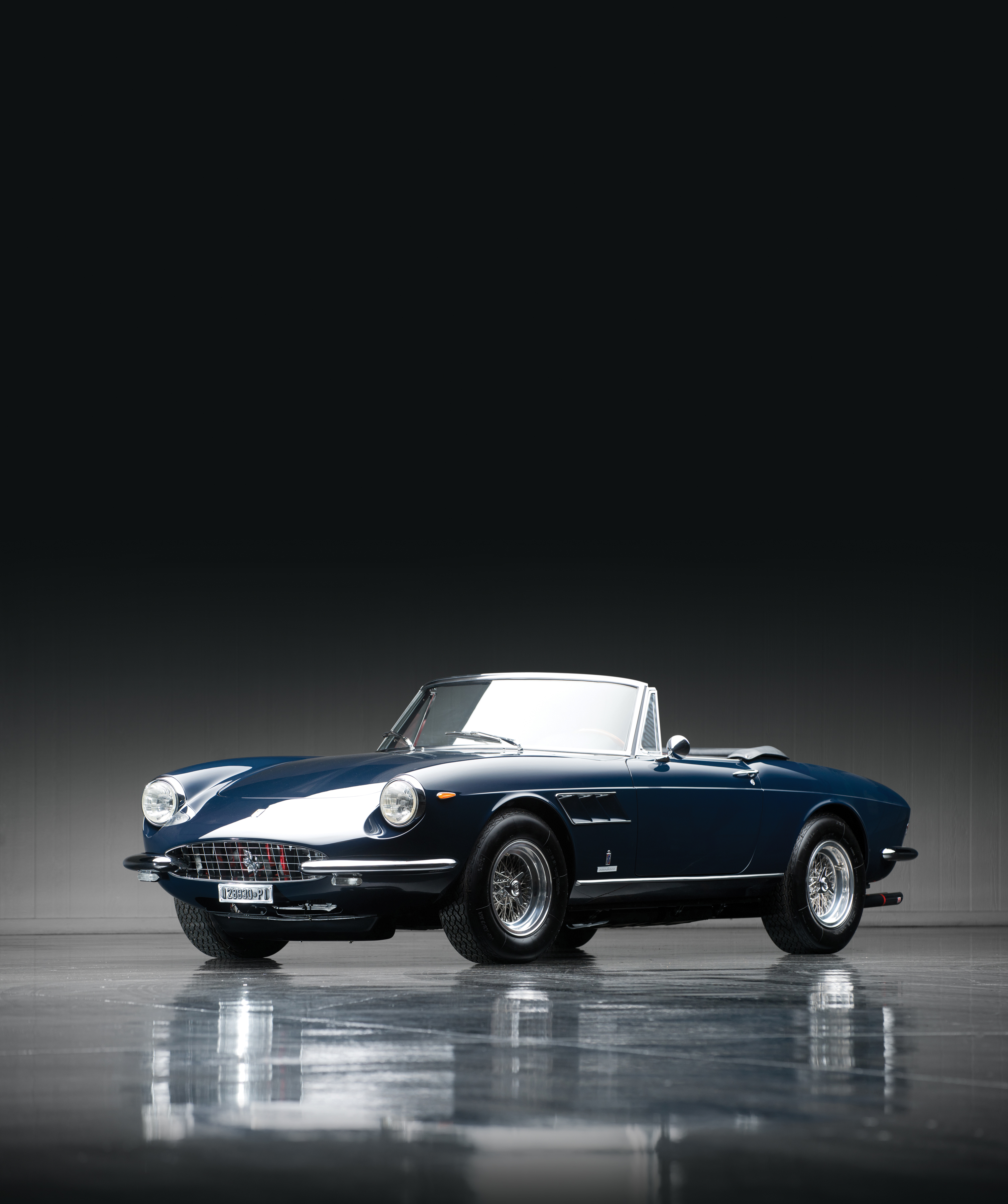 RM Auctions sold 64 lots at no reserve over the weekend, all from the Don Davis collection. The sale was held in Ft. Worth, Texas, on April 27, 2013, and a total of $21.2m in cars changed hands.
Plenty of world records were set, most notably for a yellow 1967 Toyota 2000GT, which became the first Japanese car to break $1M at public auction. A Ferrari 330 GTS Spyder took top honors at just under $2M, and 300SLs continued their price rise by topping $1.2M for a 1955 Gullwing, hitting $935,000 for a 1961 roadster, and realizing $770,000 for a 1957 roadster.
An expertly restored 1966 Toyota FJ40 Land Cruiser illustrated strong interest in vintage SUVs with an $88,000 sale price, including buyer's premium. A 1971 Mercedes-Benz 280SL seemed reasonably priced at $99,000, given market activity for this model during the past year. Overall, RM again earned top prices for this single-collection sale.
Top 10
1967 Ferrari 330 GTS Spyder sold for $1,936,000
1973 Ferrari 365 GTB/4 Daytona Spyder sold for $1,650,000
1955 Mercedes-Benz 300SL Gullwing Coupe sold for $1,237,500
1967 Toyota 2000GT sold for $1,155,000
1965 Shelby Cobra 289 R&P Roadster sold for $1,001,000
1961 Mercedes-Benz 300SL Roadster sold for $935,000
1963 Shelby Cobra 289 R&P Roadster sold for $935,000
1941 Chrysler Newport Indy 500 Pacemaker sold for $880,000
1957 Mercedes-Benz 300SL Roadster sold for $770,000
1988 Porsche 959 Komfort Coupe sold for $770,000
RM's next auction is scheduled to take place at Villa Erba on Lake Como, Italy, on May 25, 2013. The run list contains a number of rare and desirable cars, including a 1957 BMW 503 Cabriolet, a 1930 Bugatti Type 46 Coupe Superprofilee, a 1947 Cisitalia 202 SMM Nuvolari Spyder, and a 1953 Ferrari 340/375 MM competition Berlinetta. RM has also assembled what it is referring to as the "Ferrari supercar grand slam," which includes five of Ferrari's most potent modern cars. The Canadian-based company's next North American sale will occur July 27, 2013, in Plymouth, Mich.