How to Sell a Car on Craigslist (or not)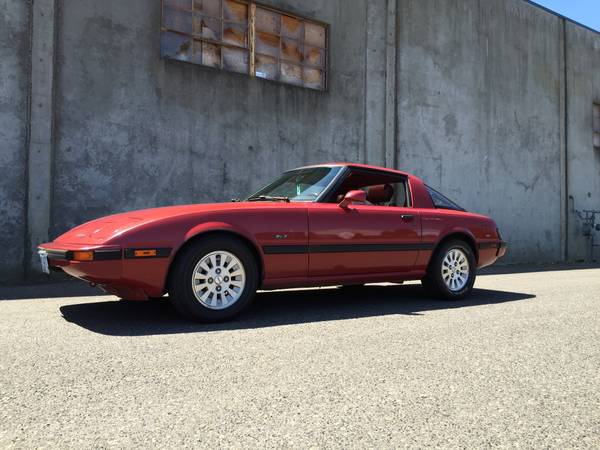 How did we sell cars before the Internet? Newspapers and word of mouth, that's how. Can you imagine anything more labor intensive? But then science discovered the Internet, and with it Craigslist, and BAM! People had an easy way to clear out their garages.
Last year, a few of us at Hagerty bought some inexpensive modern classics for a video shoot — a 1985 Mazda RX-7, a 1975 Chevy El Camino and a 1972 VW Beetle. Once the shoot was wrapped, we soon discovered that we had to do something with the cars. Instead of selling them, like we should have done, we found a nice warm garage, parked them, and let them appreciate. Now they are worth tens of dollars more than they were a year ago, and the time has come to pass them along to the next stewards.
With three cars to sell and the vast power of science's Craigslist on which to sell them, we decided to vary our approach with each car, much the way you see varied sales approaches on Craigslist itself. Generally, people try to offload their old cars in one of three ways:
From a "Here's the analysis, look at the facts, this is an investment" standpoint.
From a "Look how funny I am and look how funny you could be too if you buy my car" standpoint.
From an "I don't care about this car enough to give it more than seven words of description" standpoint.
Based purely on the amount of effort we felt each car deserved, we assigned them each their own strategy.
Thus, the RX-7 ad is designed to appeal to the collector who just wants the facts, the hard data.
The El Camino, funny car that it is, was assigned the ironic approach.
And the Beetle, well, it's a Beetle, everybody knows what it is, and what more is there to say, really?
All three cars were priced roughly the same, which is to say the $3,000–$4,000 entry-level collectible range. And each was photographed appropriately, though in the case of the Beetle, that simply means a couple blurry, partially obscured shots. The only thing left to do, then, is to sit back and see which approach garners the most interest. And whether we can actually sell these things….
Which car do you think will sell first? Tell us in the comments.
To save ourselves from repeating this process, for our next 3 Guys video project, we'll be selling the cars at Auctions America's Fall Auburn sale next month. Check out the preview video here: https://www.youtube.com/watch?v=zYsLVJek9hs