Why you need to buy a Porsche 924 now
You need to buy a Porsche 924 this week. Yes, a 924, the car that 9 out of 10 Porsche geeks will immediately finger as the worst Porsche of all time. The fact of the matter is, the 924 is actually not crap. Far from it. And in a sure sign of the end times, prices are starting to rise. Having recently spent three days and 2,000 miles in a 924 purchased for less than $2,000 on Craigslist, I'm a reasonable authority on the merits of this, the most unloved of Porsches.
In full disclosure, I'm actually guilty of contributing the symbolic empty sardine tin to the Fresh Kills landfill-sized mountain of negative press that exists about the 924. I wrote a small piece in the New York Times about seven years ago, inviting every remaining 924 to rust in peace. Flash forward to a couple of months ago, and I'm actually burning through every remaining Craigslist aggregator trying to find one.
Prior to actually driving one, my concerns about the 924, it turns out, were based on textbook, slack-jawed, Dunning-Kruger quality ignorance. To wit: I was fairly certain that the car wouldn't be able to keep up with the pace of traffic through Montana, where even the right lane is moving at a steady 88-plus mph. I was certain that any attempt to steadily drive with the flow of said traffic—to the extent that the sparse vehicle flow on Montana's I-90 can be reasonably referred to as "traffic"—would grenade the car.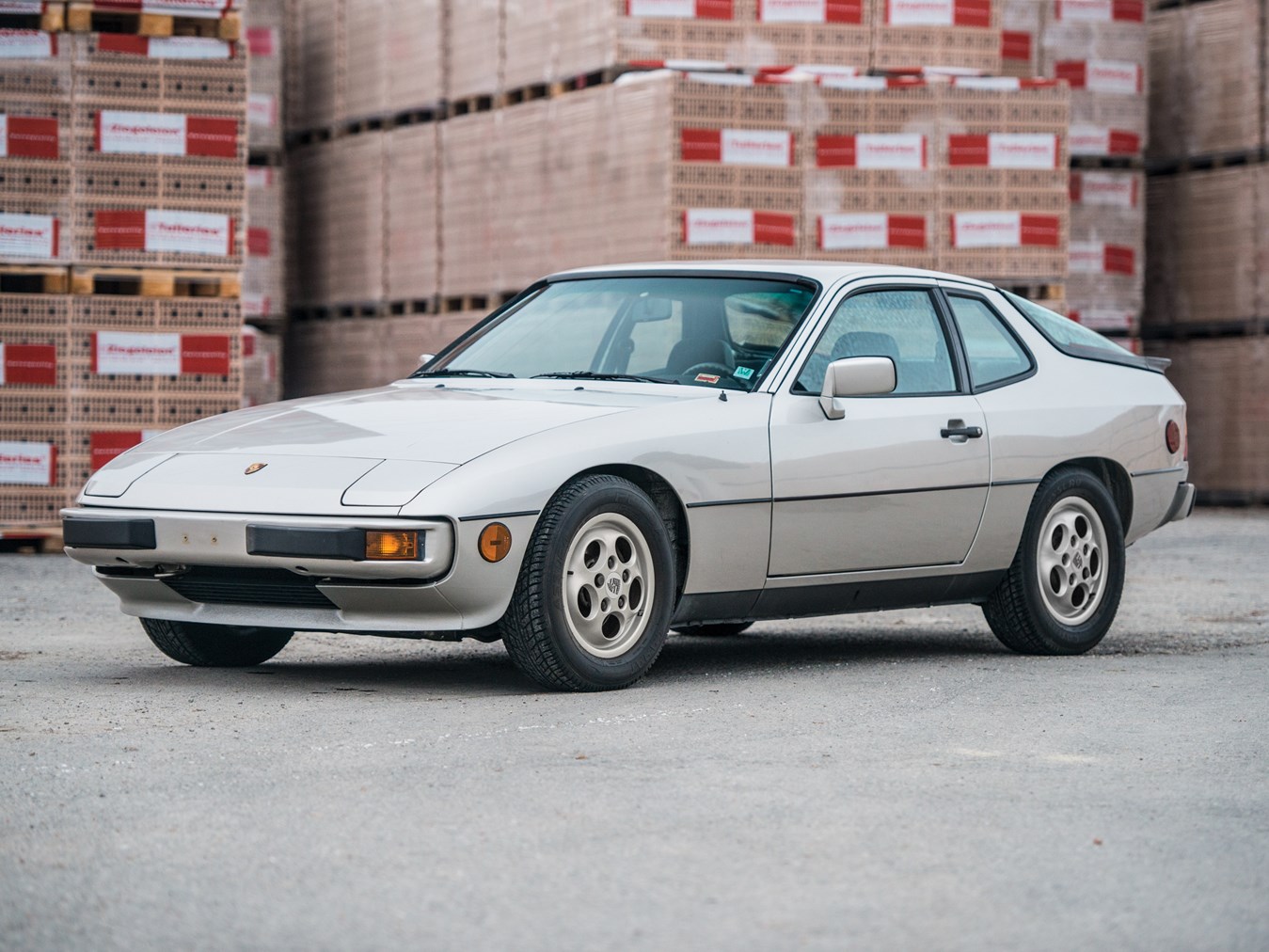 And before that happened, I assumed I'd suffer the indignity of struggling—along with the numerous Washington State weed farmers in their beater Vanagons—to go 40 mph up mountain passes, spewing as much black unburned fuel as a 707 on takeoff. Minus the actual thrust of course.
I Googled "vibration sickness" on Web MD. It's a real thing, and I was pretty sure that if the 924 didn't break in a timely fashion, I'd come down with it. I placed the odds of the Yellowstone super volcano erupting, just as I was passing the West Yellowstone exit on I-90, at better than the odds of me making it home to Michigan incident-free.
What was supposed to be an adversity-brimming story for the Porsche Club of America's magazine, Porsche Panorama, turned out to resemble a fairly lackluster travel piece. In the 2,200 miles from Tacoma, Washington, to Ann Arbor, Michigan, the car used less than 70 gallons of low-grade fuel and a quart of oil. The two-grand 924 happily cruised at a comfortable 80-plus mph, literally all day.
Problems? One of the four 40-year-old plastic sunroof latches snapped somewhere in Wyoming, and a week after I got home an exhaust hanger disintegrated, putting the last nail in the coffin of a muffler that may well have been the original. So much for the jabs about 1970s Audi build quality.
Over the course of the trip, I developed a respect bordering on genuine affection for what is in fact a very simple and honest car. I decided that the only thing wrong with the 924 was the 911. The 924 simply isn't a 911 (although in truth, its 10.5-second 0-60 time is only about a second slower than that of a 2.0-liter 911T from 1969).
While a stout enough car, the 924 doesn't have the spoonful-of-black-hole feeling of solidity that the average 911 has. The doors shut with a conventional "thunk" rather than the Hans and Franz arrogant "ping" of a 911. And the Audi four-banger has no discernable exhaust note, nor a mechanical feel that can be described as anything but agricultural. Of course, the 924 cost less than 10 grand when a new 911SC was close to 20. Real money now, far more so back then.
The 924's rear transaxle design, however, gives it wonderful balance, and the manual steering is delightful, almost what you get in a 911, minus the 911's grand mal bump-steer. Compared to what BMW was selling at the time (leftover 2002s and the lackluster new E21 320i), there was no contest. Assuming you could find one, an Alfa Romeo dealer would happily pay you to take an Alfetta GT, a car even more anemic than the 924 and with interior plastics that make the near kiddie-pool-quality stuff in the 924 look positively Bentley-like. Only the first-gen Mazda RX-7 puts a dent in my 924 über alles argument. Compared to other small import coupes that are vastly more popular in the collector car marketplace (MGB GT, Triumph GT6, Volvo P1800, Opel GT, BMW 2002, etc., I'm referring to you), the 924 is a far better driving and better thought-out car. And its reliability is pretty decent, as I just found out.
Really nice 924s that used to be three to four grand are now bringing $6,000 to $8,000 on Bring a Trailer, sometimes even more than a 944 in equivalent shape. The fact is, while I'll likely have to pay more, I'll own another 924 someday. Maybe a delightfully garish 1977 Martini Edition car with its Deadwood bordello red velour seats. But I digress.
I'd tell you to buy my 924 in splendid UPS brown (actually "Mocha Schwarz"), but immediately upon my arrival home, I was inundated with offers for it—I sold it to the upholstery and trim guy who rents space in the same building that the Hagerty content team calls home. He's thrilled with it. You would have been, too.
While you won't be able to come within a 40-mile radius of Luftgekühlt in one, the woefully misunderstood 924 proved me and my Times piece wrong. It is an ideal first classic.