Burt Reynolds' personal Smokey and the Bandit replica sells for $317,500
When it comes to Smokey and the Bandit, it appears a connection to the movie is more valuable that a connection to its star.
Burt Reynolds' personal 1979 Pontiac Firebird Trans Am sold for $317,500 at Julien's two-day Reynolds estate auction in Beverly Hills over the weekend. A 1977 model that served as a promotional car for the movie sold for $550,000 at Barrett-Jackson's 2016 Scottsdale auction.
Hagerty valuation specialist Greg Ingold admitted that $300K+ for a 1979 Trans Am is a lot of money, "but it obviously isn't on par with a car directly associated with the movie."
Regardless, Reynolds' star power carries enough weight to increase the value by 500 percent or more. A 1979 Pontiac Firebird Trans Am with a 220-horsepower, 400-cubic-inch V-8 has an average value of $61,400 in #1 (concours) condition, while one in #2 (excellent) condition is worth $44,900.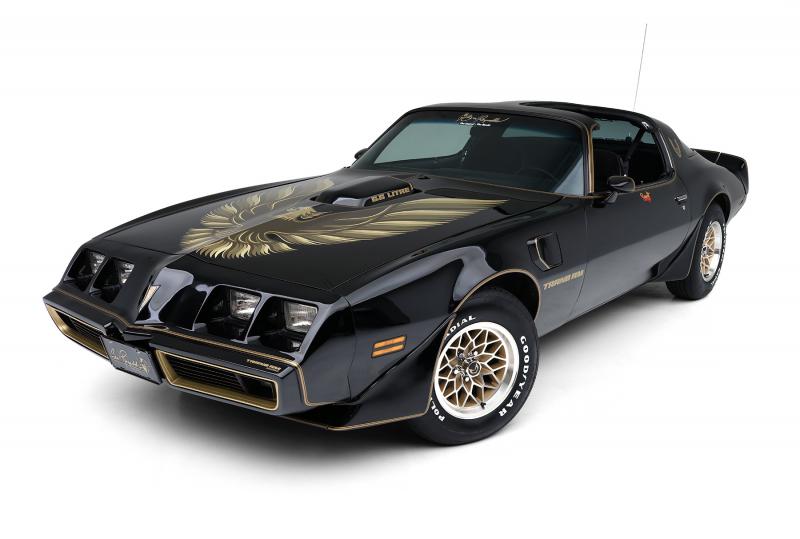 Reynolds, who starred in Smokey and the Bandit and was box office gold in the late 1970s and '80s, died last September.
According to Julien's, the '79 Trans Am was custom built by Bandit Movie Cars for Reynolds and his business partner, Gene Kennedy, to replicate the car Reynolds drove in the movie. Reynolds used the Trans Am on the "Bandit Run," as well as on several cross-country rallies that celebrated the 40-year anniversary of Smokey and the Bandit. The car has 70,000 original miles.
Reynolds' 2014 Cadillac ATS, custom painted in Florida State University colors, sold for $41,600. The car has 15,000 miles and wears a Florida license plate that reads 22FSU—Reynolds' jersey number when he played football for the Seminoles.
Reynolds' signed, original 386-page Smokey and the Bandit script sold for $37,500, nearly 19 times its original starting estimate of $2,000; the scanner and CB radio from the movie sold for $25,000 (pre-auction estimate was $2,000–$4,000); and Reynolds' personal 35mm copy of Smokey and the Bandit sold for $21,875, almost 73 times its pre-auction estimate of $300.