10 Turbocharged classics for boost on a budget
The whine of a turbocharger spooling up and the hyperspace-jump feeling of thrust when the boost hits is addictive experience. Today we're seeing modern cars with tiny turbos on small-displacement engines to maximize fuel efficiency are common, but not long ago turbos were reserved for performance applications only. Some may argue that "there's no replacement for displacement," but to deny yourself the fun of driving a turbocharged car is a big mistake. For those with turbo addiction problems or looking to start a new habit, here are 10 cars with boost that can still be had on the cheap.
Porsche 944 (1985- 1991)
If you can accept a water-cooled, inline-four engine in the front of your Porsche, then the 944 Turbo will surely reward you with a great experience behind the wheel. The Turbo served as the top-tier trim for the 944 model, with the 2.5-liter four-cylinder putting out 217 horsepower in 1985, increasing to 250 for the 1988 model year. Number one values are trending up, but driver-quality 944 Turbos can be had under $15,000 for patient, diligent shoppers..
Pontiac Trans am (1989)
To be specific, we are talking about the 1989 Turbo Trans Am. A few Firebirds came with a factory-installed turbo, but none do it as well as the 1989 model year. Don't dismiss this as just a '80s Pontiac with a six-cylinder. The engine is same one found in the mighty Buick GNX, conservatively rated at 250 horsepower and 340 pound-feet. For comparison, the same year Firebird T/A with the 5.7-liter V-8 managed just 235 horsepower. Only 1500 of these boosted wonders left the factory, but prices have recently plateaued after months of decline, making now a good time to jump on one.
Mitsubishi 3000GT VR-4/Dodge Stealth R/T twin-turbo (1990-2000)
Mitsubishi went all-in when it made this technology-rich, all-wheel drive, twin-turbo coupe. The base 3000GT was pretty "meh" even in 1990 with 160hp sent only the front wheels, but the VR-4 was an entirely different beast. Rated at 296 horsepower and 306 pound-feet of torque (320 hp/315 lb-ft from 1994–97), the 3000GT and rebadged twin Dodge Stealth is an import that can pick fights with cars well above its price range. Almost 30 years before McLaren showed off active aerodynamics on its new Speedtail, Mitsubishi offered similar trickery on its flagship sports car. All this tech can be your for under $15k, but expect to do at least some maintenance or restoration as many examples were driven hard and these complicated systems have multiple potential failure points.
Ford Mustang SVO (1984-1986)
Ford created a Mustang of a different breed with the SVO. Born from racetrack development, the highly capable four-cylinder Fox Body Mustang didn't have the same draw that of track-focused Boss 302 from two generations prior. The 2.3-liter four-cylinder was pressurized by a single turbo and received a bump in horsepower thanks to the use of fuel injection and an intercooler. And while the SVO has a cult following of passionate owners, prices have stayed reasonable over the years with a #3 condition car coming in at $12,400 according to our Valuation Tool.
Toyota Supra MK III (1987-1992)
It's a model that lives in its younger sibling's shadow. Interest in Mk III Supras languish, as the Mk IV steals the limelight with its 2JZ engine and stratospheric prices. The first Supra to break free from the Celica lineup, the Mk III turbo puts a 230 horsepower six-cylinder under the hood, driving the rear wheels only. Savvy buyers can get their Supra fix without a second mortgage by picking up the Mk III. Even with prices taking jumps in the last few years, average values are still holding under $10k. Be patient when searching, as clean, unabused examples are rare to come across.
Mazda RX-7 (1985-1991)
Similar to the Mk III Supra, the second-generation RX-7 is often overlooked by enthusiasts searching for the sleeker, third-gen cars. But failing to notice the model produced from 1985 through 1991 would result in missing out on a fantastic grand tourer. While talk of rotary-engine cars typically involves jokes regarding reliability, these free-revving powerplants are well renowned in their unique driving experience. Just 1.3 liters of displacement makes 200 horsepower when the twin-scroll turbocharger spools up. These third-generation turbo cars are regularly above $25k, but second-gen cars are frequently under $15,000 for good-quality drivers.
Chevrolet Corvair (1962-1966)
The Corvair was oh-so-close to being the first turbocharged American production car, but its second-to-the-party status does not detract from its unique air-cooled, force-fed engine. The turbo was introduced as an option on 1962 Spyder models, later available with the Corsa trim level on the redesigned second generation for the 1965 model year. Rated at 150 horsepower in the early model and later 180 hp in, it was a primitive turbocharging setup that functioned well and left power on the table for aftermarket tuners. Well-restored Corsa examples are the big money Corvairs, but do occasionally trade hands under $15,000.
Buick Regal Turbo T-type (1983-1986)
It's not a Grand National, or a GNX, but if you can live with 90% of cachet of those two famous nameplates and no "Darth Vader" treatment, the Regal T-type is for you. Good driver-quality T-types are trading hands in the $15,000 ballpark, making these a comparative bargain. With tame looks but the same turbo V-6 from the Grand National under its hood, this Buick is a true wolf in sheep's clothing.
Subaru Impreza WRX STI (2004-2007)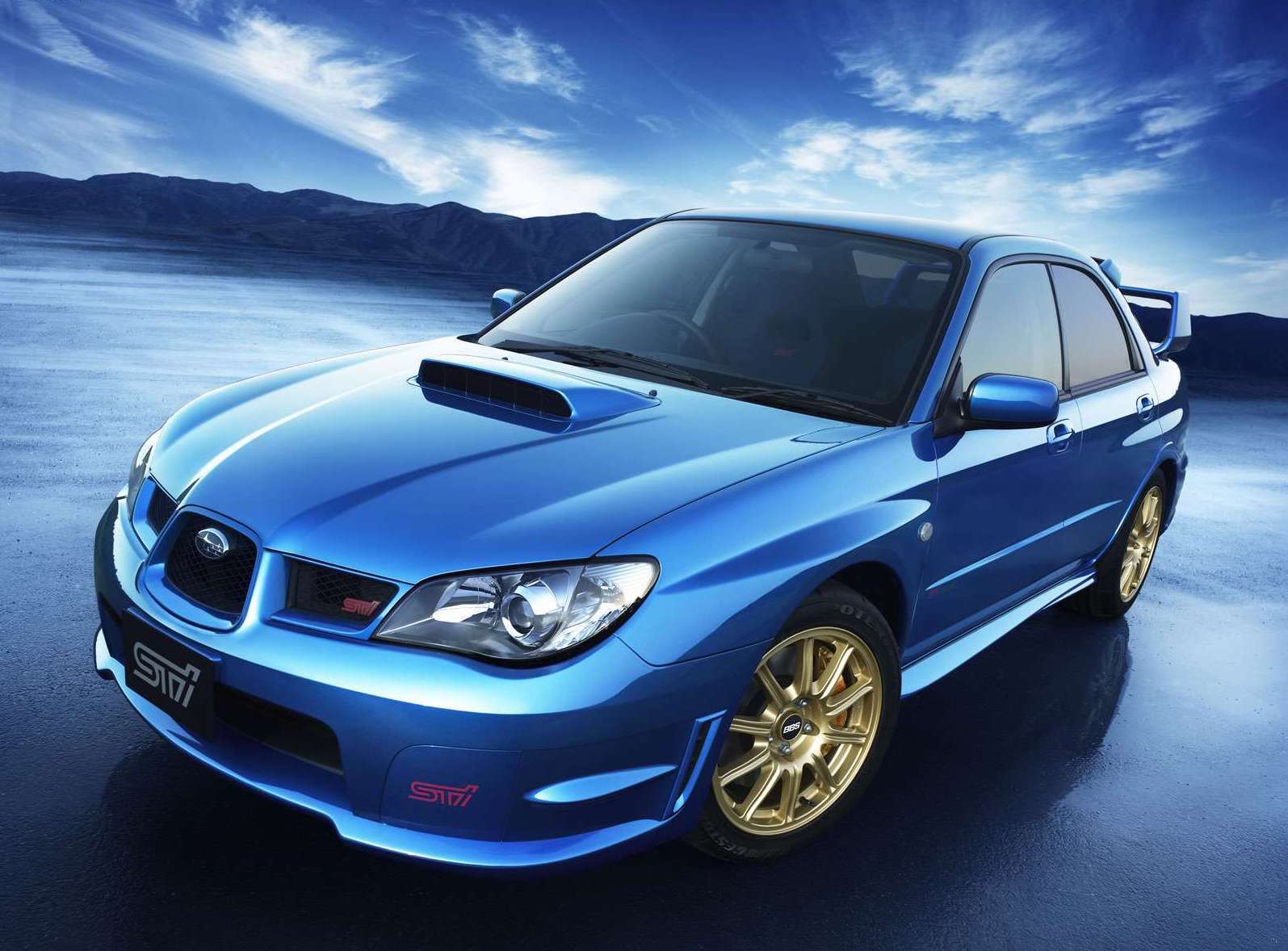 The Japanese market was blessed with hot rodded flat-fours from Subaru for years before the WRX STI ever landed on U.S. shores. With that said, the STI was and still is a hit with U.S. enthusiasts, and provides a capable, AWD-based chassis with over 300 horsepower. Though plenty powerful in in stock trim, the aftermarket has quickly embraced the platform, with plenty of options to those who are looking for more. Many of these cars have been owned by enthusiasts not scared of modifications, so all-original models are appreciating fast. Expect to pay near $20k for un-modified, driver-quality examples.
Dodge Neon SRT4 (2003-2005)
This selection is bound to bring out a few pitchforks and torches, but the SRT4 Neon is one pressure-fed car that doesn't get the love it deserves. In 2002 Car and Driver saw performance numbers that could shame a same-year Mustang GT. Even with it's wrong-wheel-drive layout, the 215 horsepower Neon could put the power down well enough to run the quarter mile in 14.2 seconds at 102 mph. Just like the more popular Subaru above, many SRT4s have been used up, yet clean examples still come up for well under $10k regularly.