A beginner's guide to importing a Japanese classic
We've all had that thought, laying awake late at night: What if… what if I imported a car from Japan. Brilliant! Imagine the look on the face of the McDonald's drive-through attendant as you lean over from the right-hand seat to grab your Egg McMuffin. Priceless!
For a lot of car enthusiasts (especially those that grew up on Gran Turismo and Initial D) Japan seems like the promised land, a magical place full of miniature Kei cars, micro-vans and twin-turbocharged monsters that roam Mt. Fuji and the highways of Tokyo Bay.
So how would this work? Friends, lean in close to the warm, blue glow of your computer screen, and drink deep from this beginner's guide to importing a car from Japan.
We sought expert guidance from Michael Kent, who has imported nearly 10,000 cars from Japan and elsewhere into the United States and Canada, as president and founder of RightDrive, a licensed dealership based in Toronto, Canada.
How does the used car market work in Japan?
It's very similar to many places in North America, with a few key differences. The used car market in Japan is largely unregulated, so: buyer beware. "It's a little bit like the Wild West," Kent says. There's no reliable equivalent to a Carfax report. The JUMVEA (Japanese Used Motor Vehicle Exporting Association) is an independent organization set up to help prevent the export of stolen or illegally rebuilt vehicles and give buyers some peace of mind. Seek out dealers and exporters that are JUMVEA members.
What's the basic process for getting a Japanese car on the road in North America?
There are three main paths you can take:
Do it yourself. It will be cheaper, but time consuming and potentially riskier. Find a car online, find a reputable exporter, then organize shipping, importation, and registration in your province or state. When dealing with an exporter, try to find one with a long history in business and hundreds of cars in their inventory, Kent advises.
Buy through a licensed dealer in North America. It will be more expensive, but with a good dealer you'll be confident you're getting a legal, plated car that is ready to drive. A dealer should also be insured so you can back out of the deal if the car is not as advertised.
Buy through an importer in North America. These are not licensed car dealers, so be cautious. You'll still need to get the car inspected and registered yourself.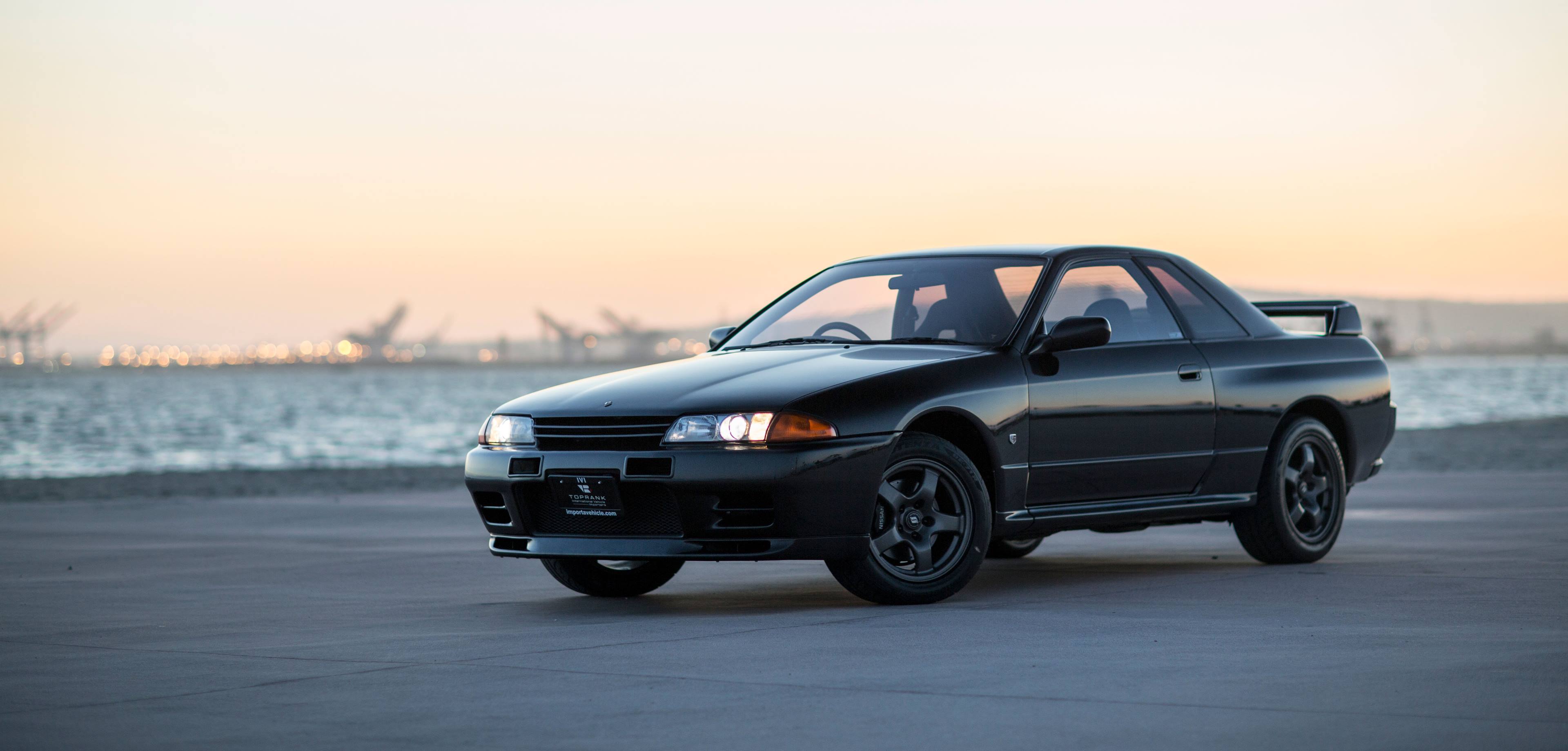 What are the options for shipping a car to North America?
Again, there are three main options:
Thrifty: RoRo (roll-on, roll-off). Your car gets driven onto the boat and driven off, and driven onto a train carrier. Cars are exposed to the elements, and cars with lowered suspension may not fare well on the ramps.
Moderate: Shared container. Your car gets put into a shipping container with other goods. The container may be loaded and unloaded several times, but your car won't be exposed to the elements.
Pricey: Single-car carrier. Your car is by itself in a container. Not exposed to the elements, and not disturbed on-route. "We did this recently for a Jaguar XJ220," Kent says. "The car was bubble-wrapped the whole way."
What vehicles can you can register in North America?
There are exceptions, but generally any vehicle at least 25 years old can be registered in the U.S. In California, emissions regulations mean it can be prohibitively expensive to make imported "grey-market" vehicles built after 1967 road-legal. In Canada, vehicles only need be at least 15 years old. However, Quebec and P.E.I. don't allow the registration of right-hand-drive cars unless they're at least 25 years old or being used for mail delivery, Kent says. Check with your province or state for detailed information.
What kind of cars can you find good deals on in Japan?
If you're looking for value, look for Japanese cars that were produced in reasonably high numbers: Toyota MR2s or anything with a 1JZ-GTE straight-six, fast Hondas, Nissans, Mazda RX-7s, Mitsubishi Lancers, and hot Subarus. "Just don't try to buy champagne with beer money," says Kent. Which is to say, Japanese dealers know the value of a clean NSX.
Why does there seem to be an infinite supply of cool used cars available in Japan?
"Japan is a very highly-fueled car culture," says Kent. Japan is smaller than California with a population of 126 million people and several major OEMs. Patriotism plays a role, he adds, with many drivers looking to support local automakers and aftermarket tuners.
How come there are so many low-mileage cars available?
There is taxation in Japan based on mileage, so drivers pay a slightly higher tax to keep older cars on the road. "But there are a lot of old wives' tales about how they have to get rid of cars at 60,000 km or something," says Kent. That's not true; there are also plenty of high-mileage cars. If Japanese drivers put less mileage on vehicles, it's probably because the country is relatively small and many people commute by public transit.
Do they use road salt in Japan?
Yes. Look out for cars that have optional winter packages installed, which on trucks can mean a second battery.
Where should you start searching for the Japanese import of your dreams?
Start with Goo-Net Exchange. It's a big Japanese classifieds site that's great if you want to see the dazzling variety of cars available and get a feel for prices.
Happy right-hand-drive adventuring!