A $173,000 Supra just scratches the surface of Youngtimer fever
The Youngtimer Collection from RM Sotheby's has raised quite a bit of interest since its announcement back in December of 2018. Comprised of rare and low mileage European and Japanese sports cars, the collection has been slated to be sold off over the course of four auctions. The first batch was offered during Retromobile and achieved outstanding results. Strong results at Amelia Island shows that the magic hasn't been lost. Of the ten cars from the collection offered, six of them achieved prices above their high estimate. Here are four of those cars that blew away everyone's expectations.
Anyone paying attention to these cars will remember the Bring a Trailer sale from January. A 7000 mile car was purchased by a Chicago Toyota dealer for a surprising sum of $121,000. It is increasingly rare to see a low-mileage twin turbo Supra that has escaped modification and excessive hooning. We have been watching this market closely since the 2018 Bull Market List, so when RM Sotheby's announced an 11,200-mile example, it was easy to expect a somewhat similar result as the Bring a Trailer car. Careful inspection of the car by the Valuation team prior to the sale revealed that the car was in excellent condition and easily achieved a 2+ condition rating. The final price blew everyone's expectations out of the water. At $173,600, that was 45% above RM Sotheby's high estimate and 65 percent above #1 average values. Of the entire week, this is perhaps the most surprising sale of them all. With two huge offerings of low mile Supras, it will be interesting to see how many more high caliber cars will start making their way out of the woodwork.
1989 Mercedes-Benz 560 SEC AMG 6.0 'Wide Body'
This is one of the great pre-acquisition AMG-tuned Mercedes-Benz cars. Not only does it have a mean, monochrome look, it has a 6.0-liter V-8 engine under the hood to back it up. RM Sotheby's offered one of these last month in Paris at their Retromobile sale where it sold for an astonishing €297,500 ($376,190). RM Sotheby's was a tad more conservative with their car for Amelia Island. The high estimate of $140,000 reflected the fact that this car had been driven. While in good overall condition, the 37,000 km on the odometer did show. The undercarriage was not as immaculate as the body was and the interior had some usage wear as well as an aftermarket radio head unit cut into the dash. Even then, the high estimate of $140,000 was far shy of the final price of $179,200. It is pretty clear the buyers are not fatigued of seeing these cars yet. With another one of these coming up at RM Sotheby's first ever sale in Essen next month, it is safe to assume it will likely do well too.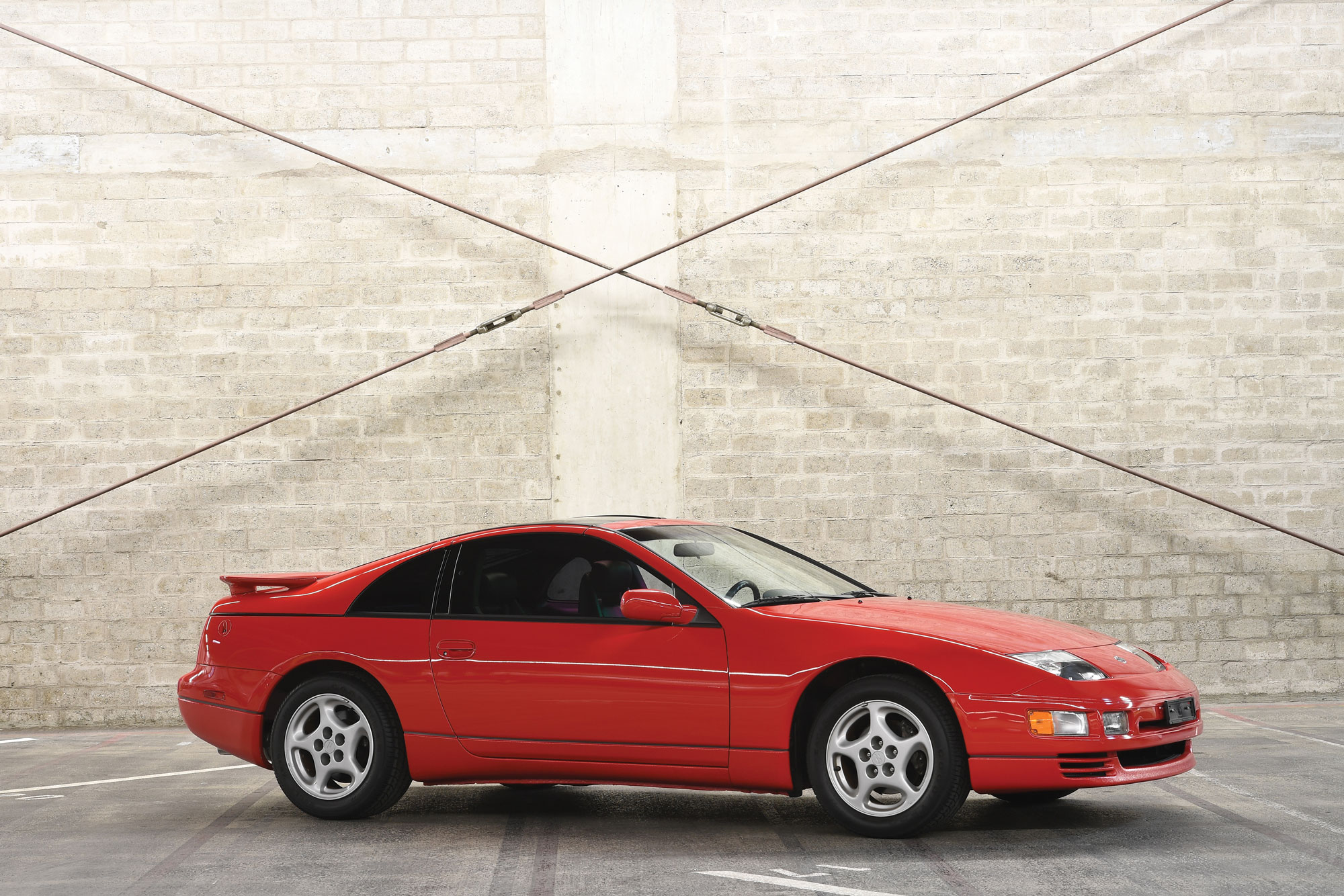 The 300ZX Twin Turbo is another one of those cars that has been showing promise lately. In the span of a year, these cars have nearly doubled their #1 average values. Their substantial power and four-wheel steering make them exceptional performing cars and this is something that collectors are starting to recognize. The example at Amelia Island was a 2,800-mile example that was inspected by the Valuation team as being in near-new condition, not something we are likely to see again in the near future. Bidders recognized this fact and stepped up to the plate. The final price of $53,200 is the highest price paid at a live auction. That comes out to 30 percent above #1 average value and 33 percent above high estimate. Not bad for the second lot of the evening.
The BMW 8 Series has been an up-and-coming model for a while now. BMW enthusiasts are catching on to how underappreciated these cars are and are seeking out the best examples available. This is especially true for the V-12 models. As is the case with anything modern and V-12-powered, maintenance and overall care are incredibly important due to the overall cost of restoring a car back to good condition. That's especially true of the M-division-tuned 850 CSi models. Only about 1,510 of these 375-hp sports cars were produced between 1994-1995 making them rare and sought after. The Valuation team inspected the car and found it to be in exceptional condition with negligible usage showing to the cosmetics, making it a #2 condition car. Despite that, it sold for $184,800, or 105 percent above the appropriate condition. A truly astonishing price for a car that rarely trades hands at auction.
RM Sothebys' will have their next offerings from the Youngtimer Collection at their Fort Lauderdale sale on March 29-30. The remaining cars will be offered at their first ever sale at Essen, Germany on April 11-12.