Outlier or ahead of the curve? 8 eyebrow-raising sales from Amelia Island
Auction weekend at Amelia Island may have been slightly down in overall sales, but there was nonetheless a sensational crop of cars on offer, some of which stood out prominently from the rest of the pack. These eight cars, many of which were exceptional examples of lower-tier models, commanded significantly more cash than expected. There are always anomalies out there, and anything can happen when two bidders badly want in or when a car has special qualities like low mileage or famous ownership. Based on our data, we've determined whether these eight top-market sales are likely to be outliers or signals of a rising market to come.
Outliers
Sold for $95,200 (Hagerty Price Guide #1 value: $62,400)
Great colors, showing 2965 miles, and in essentially showroom condition. Along with earlier SLs, these cars hit full prices and then started going down to more realistic levels. For the 560, Hagerty saw a decline starting in 2016. This is probably one of the very best 560SLs around, but for it to be more than 50 percent over our #1-condition price is a little extreme. Safe to call it an Outlier—this car is not going to sell for more than this any time soon.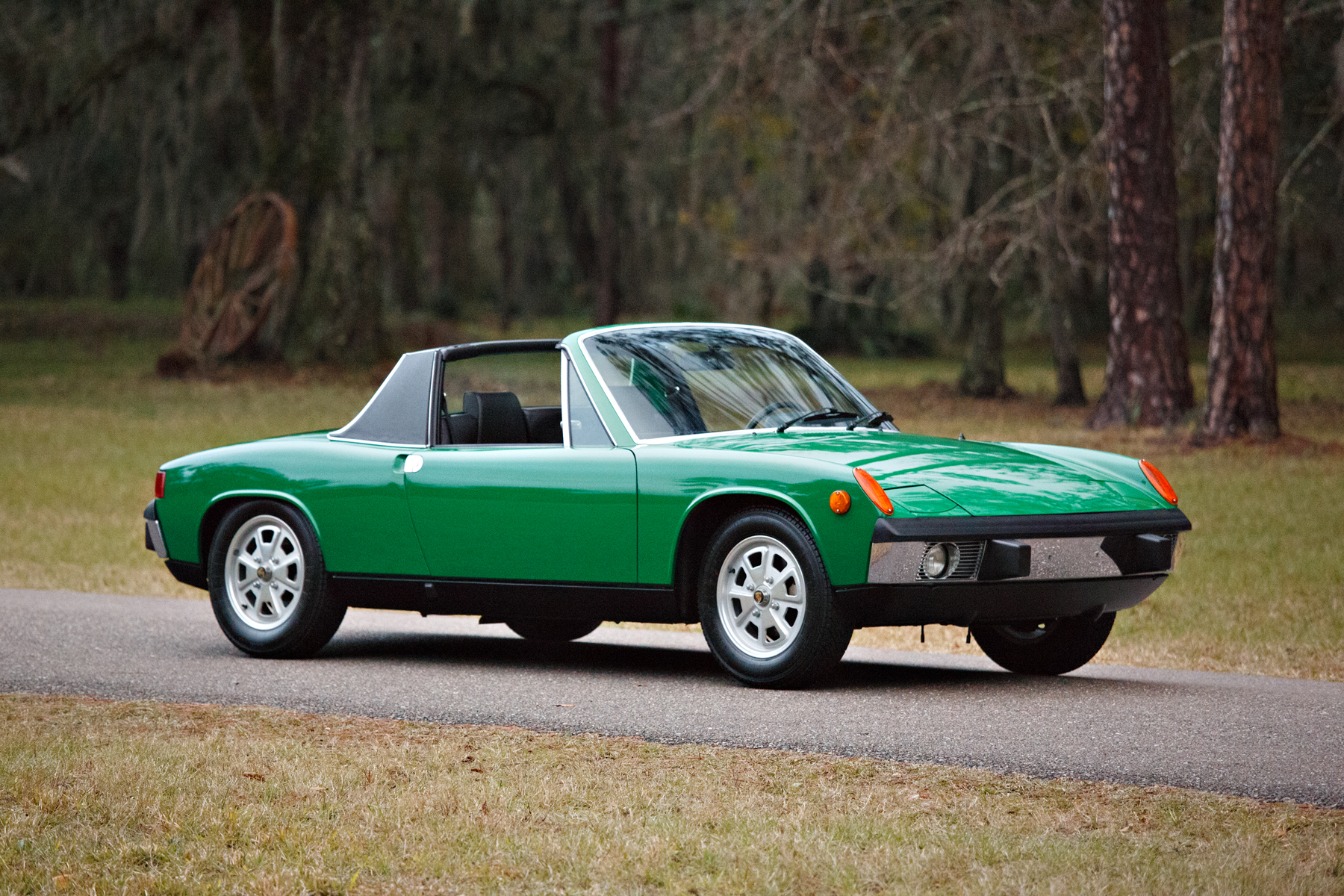 Sold for $93,500. (HPG #1 value: $44,100)
Solid colors, showing 4934 miles, a time-warp showroom-condition car. This result tied the record for most expensive four-cylinder 914 at auction. (The other one was at RM Monterey last year, in similarly like-new condition.) Obviously, a showroom-condition original 914 is rare, and Porsche collectors are going to clamor for it, but at greater than twice our current #1 value, it is hard to justify as anything but an Outlier.
Sold for $57,200. (HPG #1 value: $44,500)
Hagerty has been cutting values on the '57 TR3 over the last several HPG updates. This example was among the nicest TR3s we've ever seen, fresh from a concours restoration and pretty much show-ready. TR3s are usually too cheap for a restoration this good, and prices at the moment are essentially flat. This car is top-notch but not likely the best in the world, so there doesn't seem to be any reason (or a rational one, at least) for it to sell so far above our current #1 value.
1949 Nash Airflyte
Sold for $88,000 (No HPG value)
This Nash sold for nearly double its $45,000 high estimate. It's a neat time-capsule car with all-original everything but nothing rotten. There probably isn't another unrestored one this good anywhere in the world, and I guess two people just had to have it, and one came out on top. Probably safe to say that postwar Nashes are not going to be the next big thing. On offer was a unique car, but the price was definitely way high.
Ahead of the curve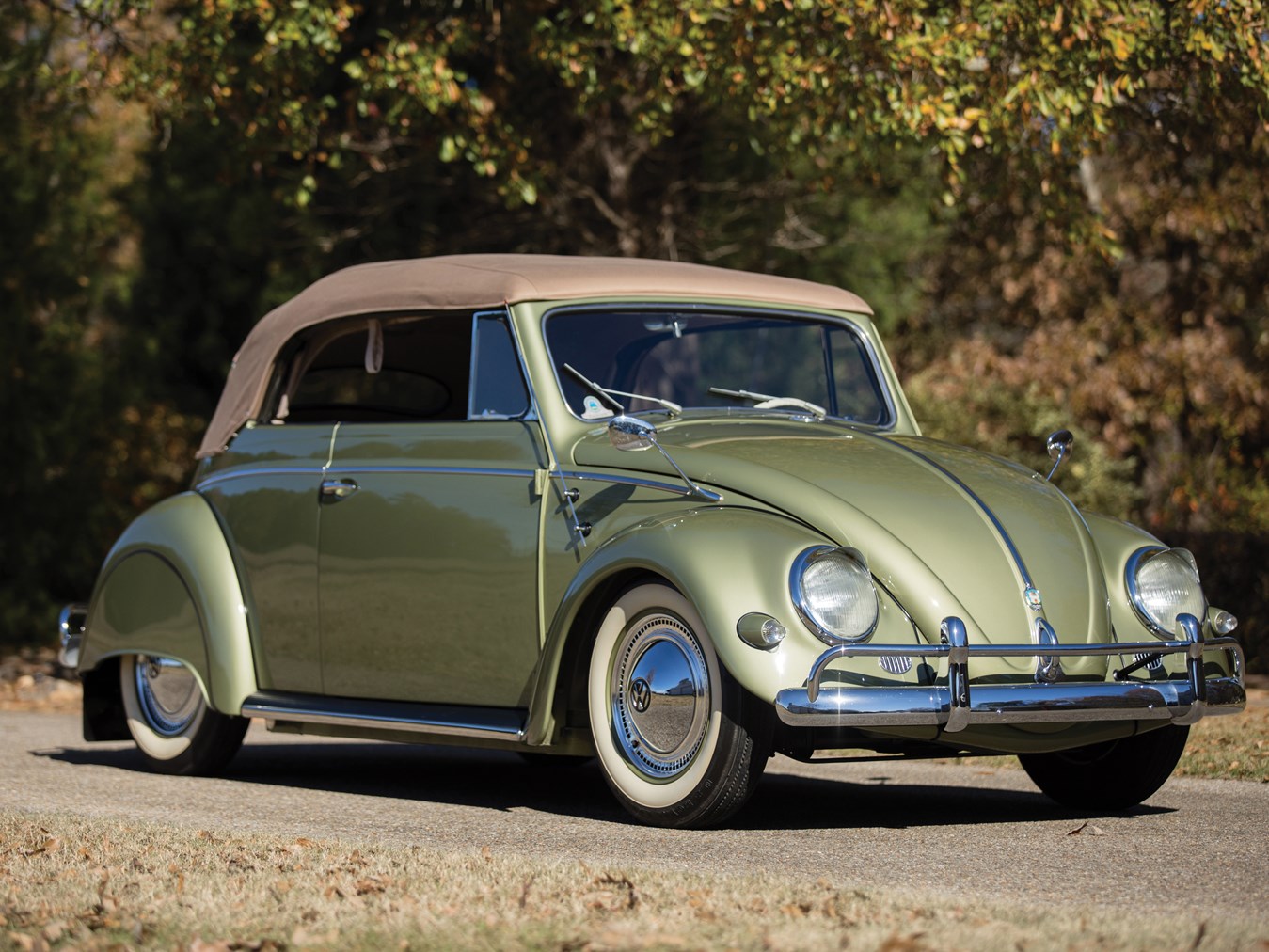 Sold for $72,800. (HPG #1 value: $44,500)
A car with nice period accessories, restored to excellent, perhaps near-concours condition. Although it was very expensive, it's tough to call this one an Outlier because a '56 convertible is rare, and the car was in almost tip-top shape. And given what VW Sambas have done lately (shot up in value), maybe attention will next turn to certain special VWs like this.
Sold for $41,800. (HPG #1 value: $20,600)
Not an 'S', not a Turbo, just a base 944 with 5100 miles and in showroom-fresh condition. While the '86 944 has remained flat for the past couple of HPG updates, this might be ahead of the curve. Still, it this car and its value could take several years to germinate and bear fruit—all of which is dependent upon the mileage remaining low. Prime low-mileage 944s specifically have done quite well at auction over the last year or so, but prices in general seem to have flattened out.
Sold for $67,200. (HPG #1 value: $65,000)
Showing 24,566 miles and far from perfect. Probably the most desirable year for the 912, and this example has to be one of the better unrestored ones out there. Given that this car has the sought-after five-speed, the price wasn't all that outrageous for an original car. If 912 values move up any more, then this car (or one like it) could probably get a similar price again if it stays in this condition.
Sold for $192,500.
This was a world-record sale at auction for the model, by 32 percent. As we previously noted, 2002 Turbos just keep on soaring, as do vintage BMWs in general, so prices may very well catch up to these mammoth transactions soon.