6 gems crossing the block at the 2018 Amelia Island Concours
The Amelia Island auctions may not feature as many high-profile collections or major models this year as it has in the recent past, but there are still several serious cars crossing the block. Here are six that stand out, as well as the questions we're hoping these sales will answer. And if you want to follow along with the action in real time, be sure to download the Hagerty Insider iOS app to watch live results.
1974 Porsche 911 Carrera RSR 2.1 Turbo Race Car
Estimate $6,000,000–$8,000,000
Hagerty Price Guide value: N/A
"RSR" are three of the most inspiring letters in Porsche lore. R13, to be offered at Gooding & Company's event, is a fire-breathing, turbocharged beast of a car that comes complete with a massive tail, intricate ducting, and Martini livery. That and a second-place finish overall at Le Mans in 1974. Gooding typically does very well with race-bred Porsches at Amelia Island, so this car should hit big. If it doesn't, commence the debate over what that means for the market overall, and top tier cars in general.
Estimate: $2,500,000–$3,250,000
HPG value: $2,500,000–$2,900,000
Did you know that Tom Cotter pulled a forgotten Ferrari out of a North Carolina garage recently? Well, he did and it was awesome. The car is an alloy longnose version of the famous 275 GTB, and it was parked alongside a Cobra 428 (which Gooding will also be offering). This car has earned a lot of interest and will be a case study for how strong the "barn find" market is.
Estimate $1,800,000–$2,000,000
HPG: $2,000,000–$2,500,000
The P1 has upended conventional notions about how quickly a modern hypercar should depreciate (immediately, and with a whistle). Less than five years after its introduction, it is regularly trading nearly 60 percent above its original list price, even with more and more coming to market. But, it's no longer the newest, greatest McLaren around (thank you, Senna). Does the P1 still carry enough swagger to prompt buyers to pay up for yesterday's poster car? Our guess is yes, but we aren't writing the check.
Estimate: $1,500,000–$1,800,000
HPG value: $701,000–$1,400,000
Another Porsche? Yes, but not just any other Porsche. Homologation specials bring with them exclusivity, undeniable racing ties, and streetability that place them high on the list of sophisticated collectors. All that and a hefty price tag. This is one of the most desirable specs of one of the most desirable modern 911s and just have plenty of paddles chasing it.
1993 Porsche 911 Carrera RS 3.8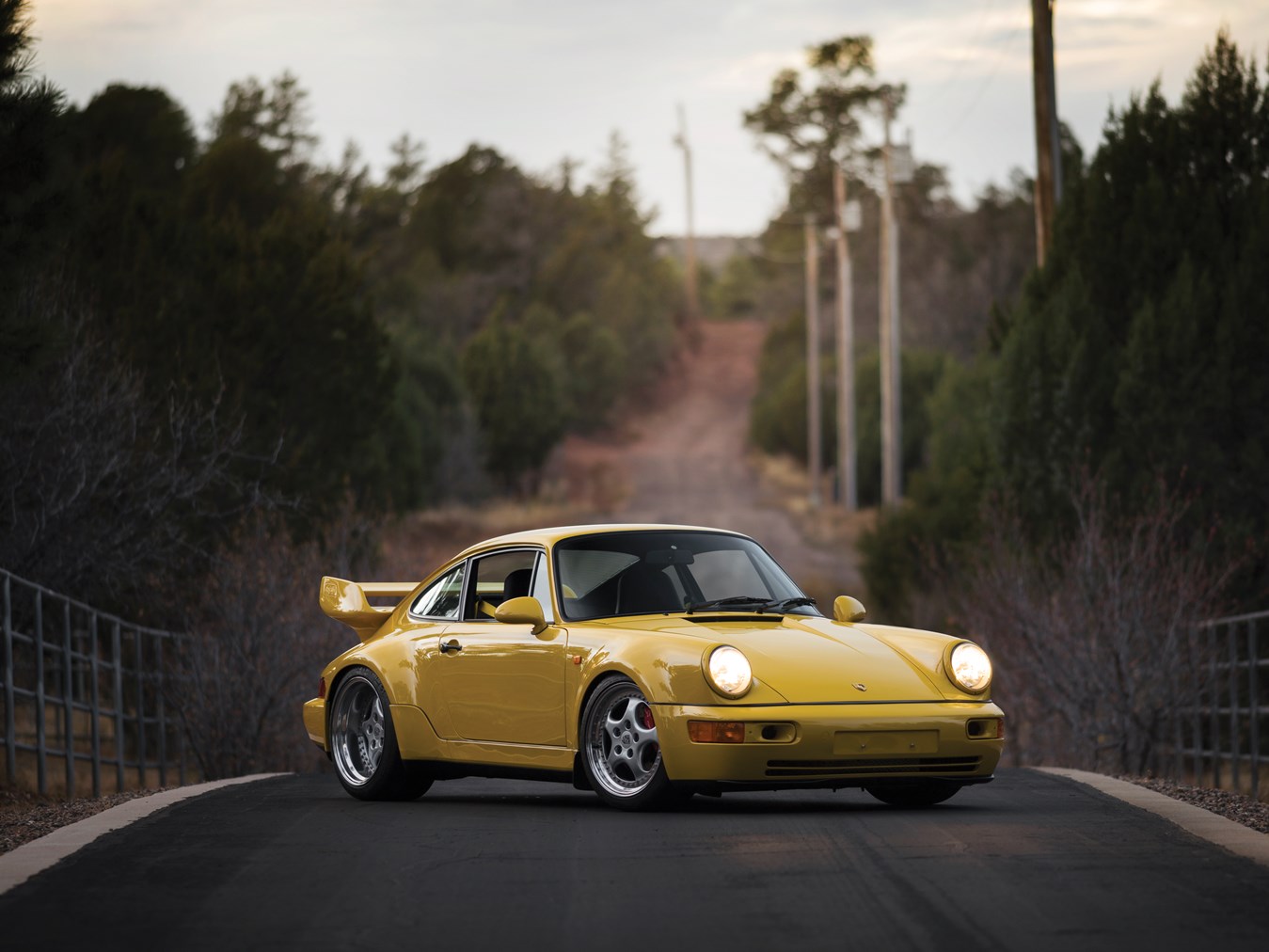 Estimate: $1,250,000–$1,500,000
HPG value: N/A
Did you know the Amelia Island set loves Porsches? RM Sotheby's has consigned an incredible "who's who" collection of 964s, and this particular example is one of the most interesting. The RS 3.8 was a homologation special (for the 3.8 RSR, which RM Sotheby's is also offering) that never made it to U.S. soil in period, so it is especially unusual. With only a reported 55 made, you aren't likely to see another one soon. The performance of this car—along with the host of other 964s—will help us understand just how many Porsche 911s the market can bear at once.
1929 Duesenberg Model J Clear Vision Sedan
Estimate: $750,000–$1,000,000
HPG: N/A
Rumor has it that the prewar market is dead but we have our doubts. Sure these cars didn't perform well at the Arizona auctions in January, but those venues are generally more muscle than mascots. The Amelia Island attendees have historically given prewar models more love, with RM Sotheby's deftly recognizing that over the years. This particular car, a stately Duesenberg Model J Murphy "Clear Vision" Sedan should provide us with a clue, as it sold in 2009 for $836,000. This car needs to hit an all-in price of $960,000 in order to keep pace with inflation, which is very close to the high estimate.