5 stately British luxury machines from the Youngtimer Collection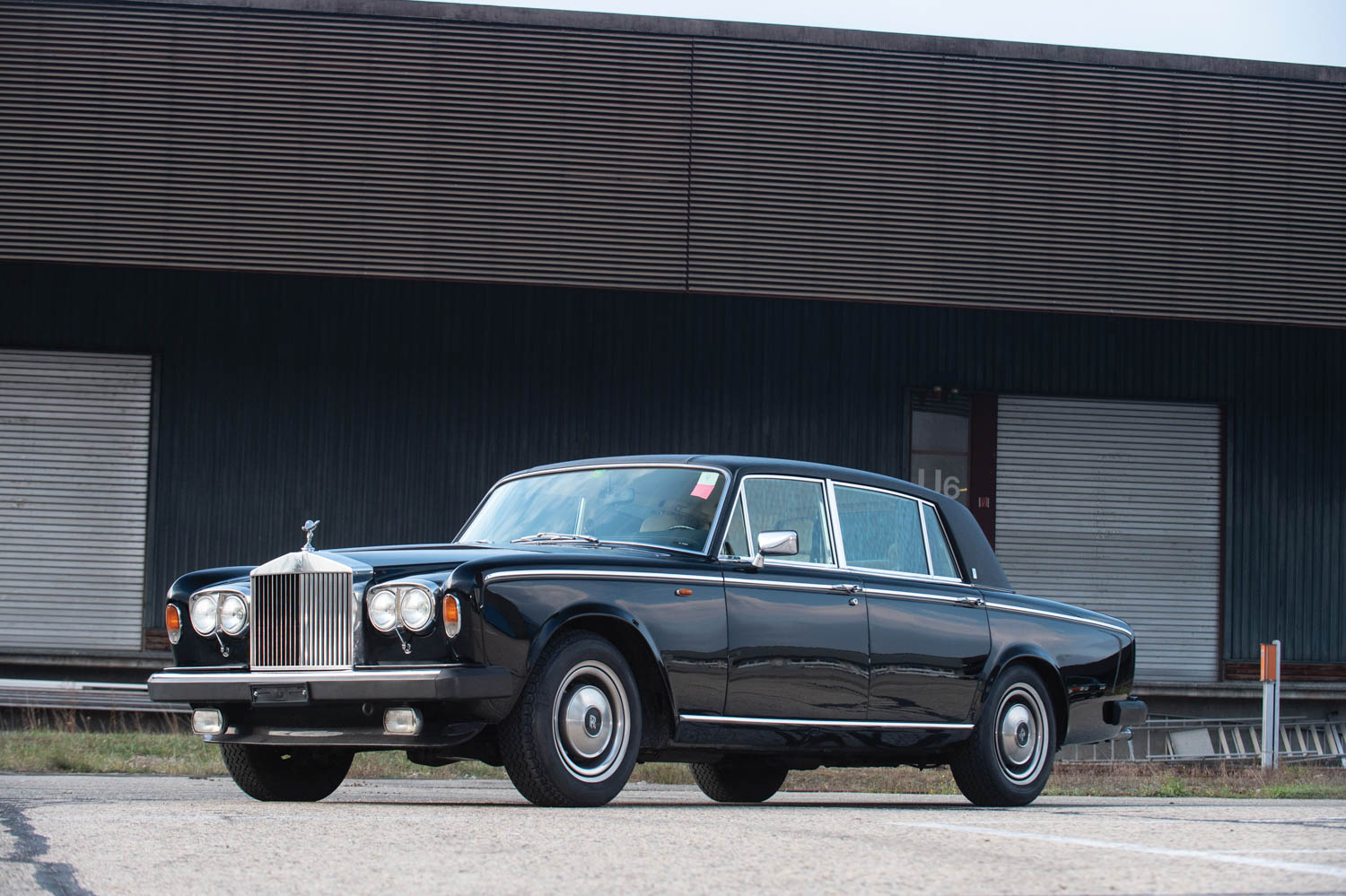 Are you looking to get into a finely-crafted, elite-level British sedan or convertible? Have a penchant for complicated German mechanical fuel injection systems? Need the proper vehicle from which to inquire for some Dijon mustard? If you answered yes to any of the preceding questions, RM Sotheby's Essen auction starting in April 11th will have quite the selection for you.
The next batch of the Youngtimer Collection, focusing on '80s and '90s cars, that's up for sale is chock full of Rolls Royce limos and sedans, with a couple drop-tops thrown in for variety. As for Bentley, if you're a Turbo R or Turbo RL connoisseur, you'll have plenty of opportunity to flaunt your discriminating taste over various stately, leather-clad, turbocharged, Bosch-injected options. Here are some of our favorites.
Estimate: $26,300-$32,900
The Brown Car Appreciation Society would welcome this Silver Shadow II with open arms. Its Willow Gold over Olive two-tone exterior and Olive exterior are just fancy ways of saying this thing is all shades of brown, and we love it for that. Under the hood is, well, a mess of hoses, wires, and accessories draped all over a Rolls-Royce/Bentley 6.75-liter V-8. Opening the hood is for the driver, or maybe the footman. We're not sure, we've never employed the services of either.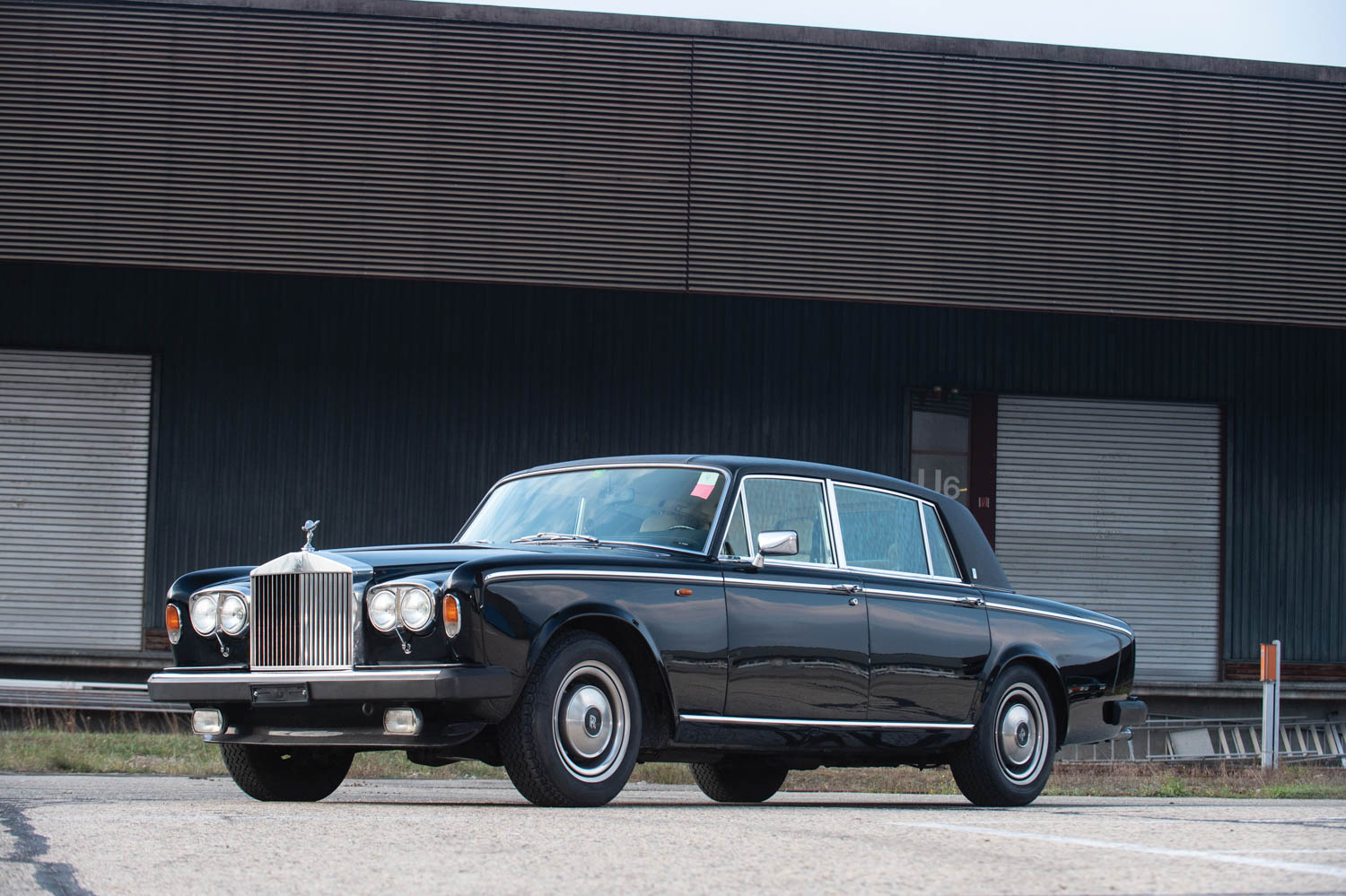 Estimate: $26,300-$32,900
If you need a bit more room than a Silver Shadow II, step up to the Silver Wraith II. Not only does it get you one of the most impressive an ominous names in all of motoring, but your rear seat passengers get more room thanks to a four-inch stretched wheelbase.
1990 Bentley Turbo RL
Estimate: $26,300-$32,900
A sportier, firmer handling version of the Mulsanne Turbo, the Turbo R was Bentley's muscle car, if you will. Bentley never did publish the output of its turbocharged 6.75-liter V-8, describing it only as "adequate". Its surprisingly spirited performance suggests somewhere around 300 horsepower. With gobs of torque at low rpm thanks to its Garrett turbocharger, it's probably not much different from driving a diesel pickup, but much more refined of course. This long-wheelbase (RL), left-hand-drive model is wearing understated Oyster paint and a red leather interior that's complemented with plenty of burl wood trim.
2000 Rolls-Royce Silver Seraph by Park Ward
Estimate: $32,900-$46,000
For a car that's 20 years old, the Silver Seraph looks like it could still be built today, and this example seems flawless. If you want your ultra-lux British motor coach powered only by the finest of German V-12s, this is the car for you. It was the first Rolls-Royce to be powered by anything other than a pushrod V-8 since that engine's introduction in 1959.
1990 Rolls-Royce Corniche III
Estimate: $65,800-$79,000
Originally called the "Silver Shadow Mulliner Park Ward two door drop head coupé" when it was introduced in 1967, even Rolls-Royce thought that sounded haughty and just called it Corniche beginning in 1971. The same basic body lasted all the way to 1995, making the Jaguar XJS seem fleeting. We must admit, however, that with its white monotone exterior and a white interior with red piping and trim, this car is classy as hell. We could never pull this look off, but we would love to try. Ascot required, or just recommended?
1997 Bentley Continental T
Estimate: $92,000-$105,000
Shorten the Continental R, add an extra boost in power, and you'll get the Continental T, the sportiest of Bentley's lineup. Rated at 400 horsepower, the tried and true Bentley 6.75-liter V-8 ditched the Bosch mechanical pump and moved to MK-Motronic electronic fuel injection while gaining overdrive thanks to GM's bulletproof 4L80E transmission. This fine example features a red and tan interior highlighted with engine-turned metalwork on the dash and doors.