2020 Hagerty Bull Market selection: 1984–2001 Jeep Cherokee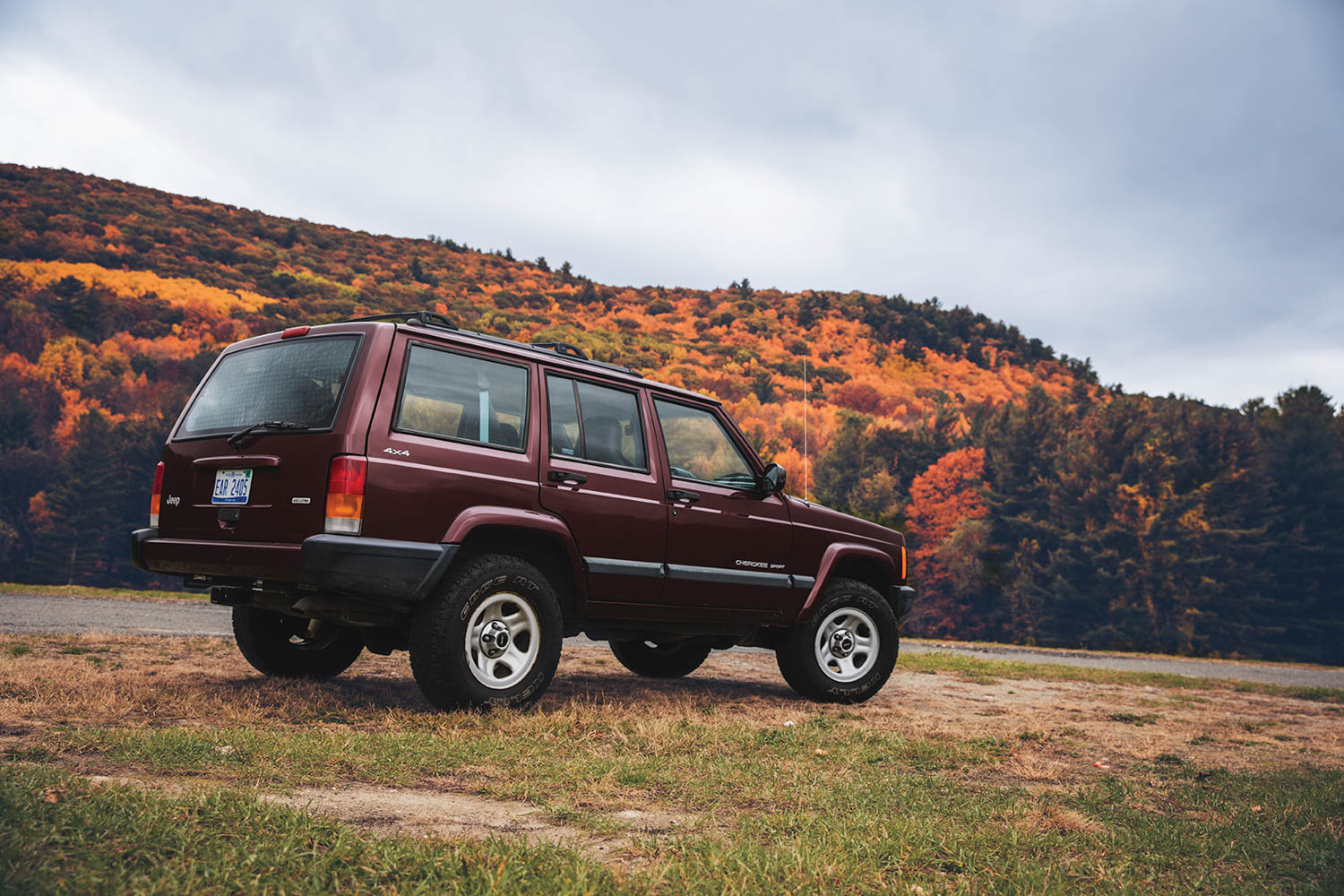 The 2020 Hagerty Bull Market list showcases the top vehicles that our valuation experts project will appreciate in the coming year. For the full list of 10 vehicles (and one motorcycle!) click here.
The Cherokee was the last vehicle produced under the direction of longtime American Motors design chief Dick Teague, a former Packard designer who was responsible for the Pacer, among many other AMC cars. What a crowning achievement this Jeep was. Its shape could be described as gracefully boxy, with an upright seven-slat grille and square headlamps. No wonder AMC, then Chrysler, and then DaimlerChrysler sold 2.5 million of them from 1984 through 2001. And no wonder millennials are now rediscovering them.
Although Jeep first put the Cherokee badge on a two-door version of its Wagoneer in 1974, most people associate the name with the much smaller, lighter vehicle that arrived a decade later. This Cherokee was built on a unibody platform, and its four-wheel-drive system, called Command-Trac, could be engaged on the fly. Today's go-to family vehicles—the Ford Explorer, Honda CR-V, and the rest—are its descendants.
Initially, power came from AMC's 2.5-liter four or a GM-derived 2.8-liter V-6 (and, briefly, by a Renault-sourced turbo-diesel four), but its hallmark engine was a torquey 4.0-liter inline-six developed by AMC and put into production in 1987, the year Chrysler Corporation took over American Motors. A more advanced four-wheel-drive system called Selec-Trac, which would become another Jeep staple, was also introduced that year.
The Cherokee was an immediate hit with critics and buyers across all socioeconomic strata. It was (and still is) as welcome in Beverly Hills as it was in a back-country bayou. Its appeal proved incredibly long-lived. The new-for-1993 Grand Cherokee was originally supposed to replace the Cherokee, but the Cherokee was so popular, Chrysler wisely kept it in the lineup for another eight model years. Jeep enthusiasts did not take kindly to its eventual replacement, the Liberty, which didn't look the part.
Hagerty member Rusty Blackwell got his 2000 stick-shift Cherokee for $2800 and uses it as a daily driver. Pristine examples have been trading of late in the mid and high teens and above. Compared with the modern SUVs it effectively paved the way for, the Cherokee is spare, creaky, and noisy. But the 4.0-liter engine still runs strong, and the clean, simple lines are as appealing as they were the day Teague's team penned them.
[+] All-American, ageless styling; stout inline-six; tons of aftermarket parts and supplies.
[–] Lots of beat-up examples out there; hardly built like a Toyota.
2000 JEEP CHEROKEE
Engine: inline-6, 3962 cc
Transmission: 5-speed manual
Power: 190 hp @ 4600 rpm
Torque: 225 lb-ft @ 3000 rpm
Weight: 3360 lb
Power-to-weight: 17.7 lb/hp
Brakes F/R: disc/drum
Price when new: $21,665
Hagerty value: $7600–$10,400
THE HAGERTY VALUATION TEAM SAYS:
A relative bargain compared with other legit SUVs of its era such as the FJ60 Land Cruiser. Everyone loves a Jeep, and this one has classically rugged good looks in a reasonably sized package with tons of aftermarket support. Definitely appeals more to younger buyers than the same-vintage Ford Explorer.