Buying a Gen II Dodge Viper doesn't have to be a snake pit of horrors
The '89 Viper concept car wowed the world. It was as a completely unexpected, over-the-top modern reinterpretation of the original Shelby Cobra. And when the production Dodge Viper arrived in 1992, it was only slightly more streetable. With 400 horsepower from an enormous V-10, no door handles, no side glass, and only the faintest suggestion of a removable vinyl roof, the first few years of Viper RT/10 roadster production were more about Chrysler proving it could execute a rambunctious rolling proof of concept than building a perfect production car.
Flash-forward to 1996, when everything changed. The Gen II Viper, as it's become known in the community, introduced not just the GTS coupe model that would come to define the Viper as Detroit's exotic-baiting supercar, but it also civilized the RT/10 with niceties such as, um, windows. At the same time it standardized the running changes associated with the Gen I cars, making them easier to maintain, while improving performance across the board. There aren't many factory rocket sledsto 186-mph available out there for less than six figures, but the Gen II is one of them.
Built from 1996–2002, the second-generation Dodge Viper is now teetering on the edge between attainable icon and expensive collector car. While there's no question that first-year GTS coupes—especially those painted in the iconic blue-and-white striped livery—have become the most sought-after versions of the Viper due to their scarcity and style, later examples are still within the realm of possibility for even modest budgets. You'll pay $65,000–$71,000 for a concours-quality GTS coupe, but a driver RT/10 in good shape hovers around the low-$40K mark. Factors such as mileage often pushing that number even lower.
Still, there's a lot to consider when deciding whether Dodge Viper ownership is right for you. While these machines are mechanically stout and don't offer up nearly as many reliability concerns as similarly-quick import performances from the same era, their ultra-low sales numbers make maintenance and repair more of a challenge than one might expect.
With short supply, choosing the correct car is even more important, and due diligence at the outset can save you big down the road. To get you pointed in the right direction, we spoke to leading Viper shops, specialty dealers, and owners to get the low-down on what to look for when buying one of these muscled-up snakes.
Breeding the Snake
As mentioned above, there are essentially two primary versions of the 1996–2002 Dodge Viper. The GTS coupe was the first fixed-roof edition of the car, and it was in factthe only Gen II offered in that first year of production. The RT/10 roadster edition arrived the following year, and both would remain on the menu until the Gen III cars appeared in 2003.
[There's a confusing detail to include here, and that's the fact that in 1996 Dodge built RT/10 models that weren't 'true' Gen II cars. Known as 'Gen 1.5,' they offered a mix of the old and the new in terms of mechanicals and chassis construction, and in many ways represent the culmination of the somewhat chaotic year-to-year updates and changes that had defined the Gen I Viper, with some owners referring to it as the 'parts bin car.' For the purposes of this guide, this car is excluded.]
Exact production numbers are difficult to lock down—some sources use year built, others focus on model year itself—but most lists are within a few hundred examples of each other. Dodge sold just over 10,000 second-gen Vipers altogether. This was a near doubling of the shorter first-generation run, and 2000 more than the total number of third-gen cars built, which makes them the most 'common' of an extremely uncommon vehicle.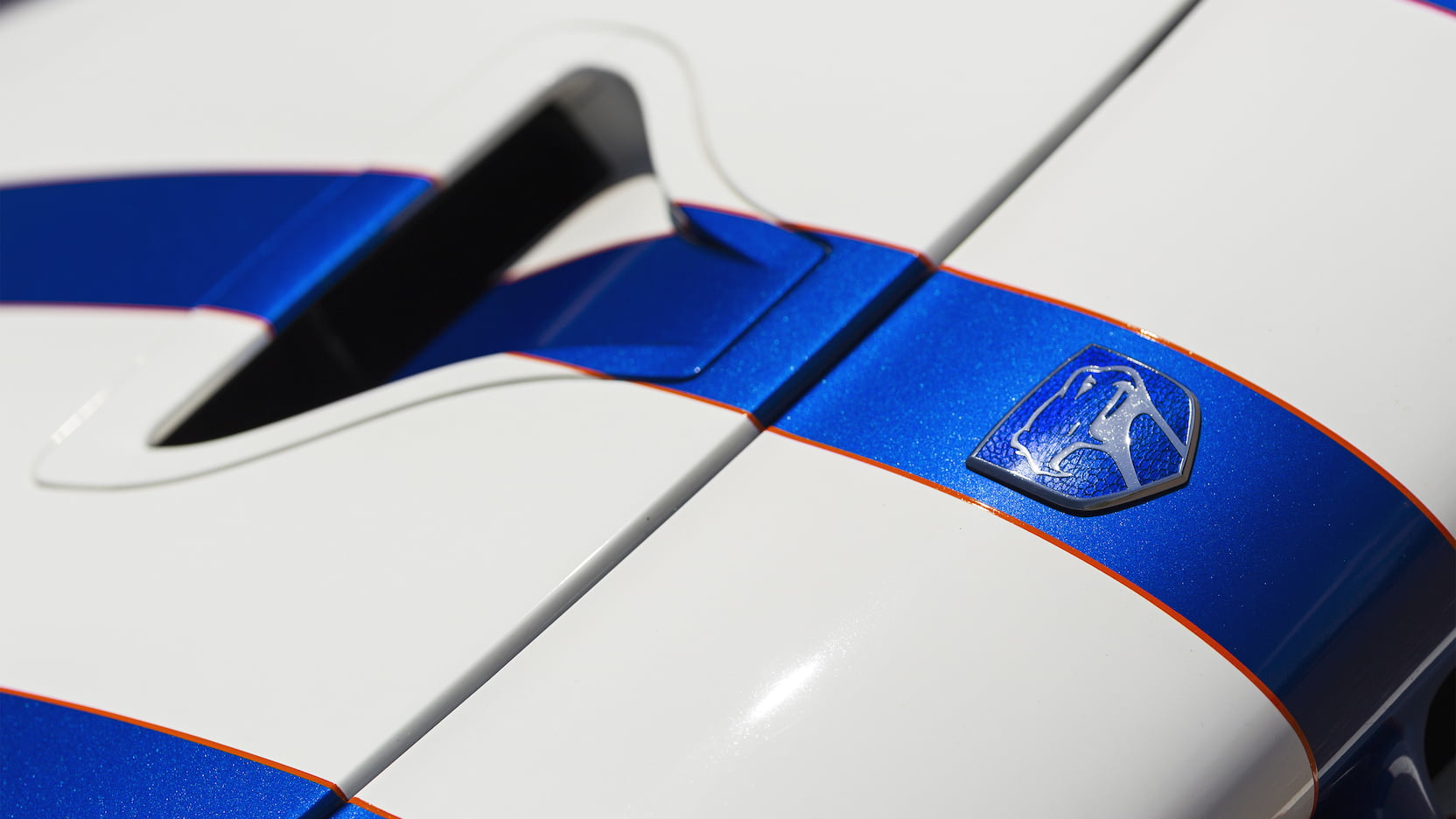 Within these two broad categories of Viper were a number of special editions. In 1999, the American Club Racer, or ACR, version of the coupe first appeared. Aimed specifically at track fans, the vehicle was lighter than the standard GTS by roughly 60 pounds (in part through the deletion of unneeded luxuries like air conditioning and in-car entertainment, which could be added back as options). The ACR also had 10 extra horsepower (thanks to improved breathing), 18-inch BBS wheels, and a more-focused suspension tune. Other unique-to-ACR features included a five-point harness and vents in place of front fog lights.
The ACR borrowed some of its gear (springs, in particular) from the not-street-legal Viper GTS-R built specifically to compete in GT racing. The GTS-R is outside the scope of this guide—this is a car that won both Le Mans and the 1997 FIA GT2 Championship—but it's worth a mention due to the cross-pollination with the ACR, and also because you're likely to come across a few examples for sale during your search.
Commemorating those wins was the Dodge Viper GT2 Championship Edition, another unique model that walked the same path as the ACR in terms of features and power but added the large carbon fiber GT wing and front splitter seen on the race car. It also came with shout-outs to the victorious Team Oreca along with special badging. It was only available in white with blue stripes, and only 102 were built in 1998 (including two undocumented examples that were given to executives), making it the rarest GenII.
There were roughly twice as many coupes built as there were R/T10s, but the price edge remains focused on the GTS. Of the group, the hardest to find are the 1997 RT/10s, of which a mere 114 were produced. Even the ACR is more plentiful, with slightly more than 200 sold in each year from 1999–2002, but it, too, will command a premium over the roadster.
"(The) 1996 and '97 GTS coupes are in the most demand because they've got the blue with white stripe that was reminiscent of the Shelby Cobra," says Bernie Katz of BJ Motors (the current iteration of longtime Viper dealer ViperExchange). "Buyers are still willing to pay more for ACR models, and the 1998 GT2 cars are selling for more than double what they originally retailed for. The RT/10 remains the most affordable entry point into Viper ownership."
RT/10 colors included red (1997–98, 2000–02), blue (1997, 2001), silver ('98), black (2000), steel grey (2000–01), yellow (2001–02), and graphite metallic (2002). The GTS was available in the above-mentioned blue-with-white-stripes (1996–97), red ('97–98, 2000–02), white ('96, '98), silver ('98), steel grey (2000), black (2000), yellow (2001–02), sapphire blue (2001), and graphite metallic (2002).
You'll notice some overlap there, but also a few unique colors for each body style, along with the fact that the GTS was more frequently striped when found in red, black, and silver than the RT/10. Demand was so high for the 1996 blue-with-white GTS coupe that the 435 produced in '97 in the same livery were done to satisfy the backlog of orders from the year before. You can tell the '96 from the '97 by looking at the trunk hatch—the later cars' stripes don't extend all the way through as they did the year before.
Interior colors ranged from black to 'Cognac Connolly leather' to grey (with a blue GTS interior offered in '98), while wheels were almost always polished aluminum. Exceptions to the latter include the gold and yellow painted wheels, with three "gold package" red RT/10s that were sold in 1997 representing the rarest color combo in the bunch.
Identifying Gen II cars versus Gen I is fairly easy: if it has a roof, then it's a Gen II, with the famous 'double-bubble' top making extra room for helmets. Both the RT/10 (from '98 onwards) and the GTS (all years) also feature an air inlet rather than the smooth hood found on the original Viper (with a few other changes made to the front fascia), as well as a central-exit exhaust at the rear of the car in place of the side-pipes that had previously been standard. The RT/10 featured new power windows, and both cars came with exterior door handles—a small, but important detail for day-to-day practicality.
Viper VIN
Finding the vehicle identification number on the Viper isn't complicated. The easiest location to spot is the one on the driver's side A-pillar, where the VIN plate sits just inside of the windshield. You'll also be able to read the VIN off of the engine block (right side rear), transmission (driver's side rear), and the passenger side lower frame rail (right on top).
The VIN is 17 characters long, and starts with 1B3, indicating it's a Dodge passenger car built in the United States. The next character for Gen II cars is an E (active airbags), followed by R (Viper) and 6 (Performance/Image 'series'). The seventh character refers to the body style, with RT/10s showing '5' and the GTS '9,' then an 'E' to represent the car's 8.0-liter V-10 engine. A check digit follows, then a letter or number that denotes model year: T through Y represent 1996–2000, while 1 is 2001 and 2 is '02. Rounding things out is a V to denote the Conner Avenue Assembly Plant where all Gen IIs were built, then a five-digit sequence number.
The 1996–2002 Dodge Viper is remarkably consistent in terms of the features that were offered from one year to the next. Air conditioning is standard across the board for these cars except for the ACR (you need the Comfort Group of options to add it back in), and there are airbags, CD players, the previously-mentioned power windows, and power door locks in both coupes and roadsters.
In 1998, the cars moved to a tubular stainless steel header design that was 24 pounds lighter than what had previously been offered, with power mirrors and a somewhat improved interior debuting the year after (alongside the introduction of the Cognac Connolly leather group). The Viper ACR switched from adjustable Koni shocks to Dynamic Suspension units in 2000, with spring rates also being changed, while anti-lock brakes were added to every Gen II for 2001.
The final 360 Vipers built for 2002 were sold in red with white stripes and dubbed the Final Edition. Thirty-four of these were ACRs.
Hot venom under the hood
All 1996–2002 Dodge Vipers (except the Gen 1.5 mentioned above) come standard an 8.0-liter V-10 that is good for 450 horsepower and 490 lb-ft of torque, with the ACR and GT2 tacking on an additional 10 horses and 10 lb-ft. A six-speed Tremec T56 manual transmission is the only gearbox found in the car.
Within the Gen II timeframe, there were important changes made to the 10-cylinder engine that directly impact its desirability to specific groups of buyers.
"(The) 1996–99 Vipers featured forged internals and the 708 cam, which makes them a really good starting point if someone has designs on adding forced induction, like a supercharger or twin turbos," explains Scott Murray of Roe Racing, one of the country's foremost Viper performance experts. "From 2000–02, the car was sold with cast pistons, fast bleed lifters, and what we call the 'creampuff' cam. It's a more emissions-friendly setup, not as lopey at idle, and just not as friendly for boost. You've gotta stay at the low end of the psi scale with this run of cars, although we offer a complete forged package as a retrofit."
What to watch out for
Overall, the Viper drivetrain is remarkably stout and features none of the expensive maintenance requirements of other similarly-quick 1990s cars from Italy or Germany. That being said, there are a couple of pain points that will most likely need to be addressed at some point during ownership. Chief among these has to do with the massive amounts of heat being generated by the huge 10-cylinder motor and its exhaust system.
"You need to be concerned about the car's catalytic converters," Murray says. "The stock cats on a Gen II are like having a Franklin wood stove at the front of the cabin—they get incredibly hot and then transfer that heat into the passenger compartment. High-flow cats are a godsend, so it's well worth checking to see if those have already been installed."
Murray also warns about ultra-hot side sills on the 1996–2002 Viper. That's because the Gen I sidepipes are still there in the Gen II, only now they're hiding behind the sill and feeding an elaborate crossover to reach the rear-exit exhaust tip location (a change dictated by EPA noise regulations).
"We sell a ceramic fiber wrap that can go around the pipes in the sill that will help quite a bit. Otherwise, they can heat up to the point where they'll melt the fabric of your pants and burn your lower leg and ankle—or that of your passenger—if you're not careful when exiting the vehicle."
Other heat related issues associated with the Gen II include a tendency to spike coolant temps—between 220–225 degrees Fahrenheit on sunny summer days—due to a mere 1.9 cubic feet of open space available to the radiator at the front of the car. Murray recommends installing a 170-degree thermostat in place of the stock 195 unit, as well as a fan controller that will run after the car has been shut down.
"You'll also want to check for fluid leaks around and beneath the transmission bellhousing," advises Justin Pritchard, automotive journalist and former owner of a 2000 GTS (which he put 30,000 miles on before trading it in for a Gen III, which is still in his garage). "This could indicate a leak from the throw-out bearing—which I've had to replace on both of my Vipers. You might also notice a soft clutch, or one that requires a few pumps to build pressure, which is a sure indication that the bearing will have to be addressed soon. Leave it too long, and you won't be able to put the car in gear."
In addition to these larger concerns, Murray cautioned that there were a few small idiosyncrasies that first-time owners will want to look out for.
"The power steering reservoir bracket is cast and has a tendency to break, and the reservoir itself also overflows due to a design that vents to the atmosphere directly through the cap itself. There are billet brackets available for replacement, and a redirect tube that can be installed. Similarly, the power steering pulley is plastic and isn't as robust as it needs to be, but can be addressed with a pulley and bracket kit."
He also warns those seeking to add forced induction to the car about one of the more obscure details about the Viper.
"The crankshaft on these cars has a right-handed thread bolt that fully relies on 250 lb-ft of torque to hold it in place—but not all of these were done tight enough at the factory, and at some point it's going to back off if you start adding boost."
Overall, however, the most challenging mechanical issues associated with the Gen II Viper have more to do with locating parts than general reliability. Items such as oil pumps, oil pans, cylinder heads, timing covers, crankshafts, and camshafts are difficult to find, with the 708 cam no longer available from Mopar. This will direct most of your part replacement efforts either to a salvage yard or the aftermarket.
Clamshell blues
It's not just mechanical components that can be hard to track down for the 1996–2002 Dodge Viper. Body components are becoming even more rare, especially the vehicle's enormous clamshell hood.
"The Gen II had the most expensive hood in American history, by far," Murray says with a laugh. "Prices are crazy ridiculous—between $10K–$12K to replace it—because it's such a low-production piece."
Keep this in mind when inspecting a potential purchase, as any cracks or damage at the front of the car, especially on the lower valence where it may have encountered rocks or curbs, isn't going to be an easy repair to deal with.
"The biggest issues I had with my car over the years weren't mechanical, but body related," Pritchard says. "On the GTS, especially, check for signs of saggy door hinges which may require occasional adjustment to prevent the door from riding the striker or contacting the body of the car when opening or closing. You'll want to slowly move the door through its full range of motion to check for rubbing—and be sure that the weather seals aren't showing wear, especially at the bottom beneath the door, which is usually the first spot you'll see damage and water infiltration from an alignment issue like this one."
He also suggests inspecting for signs of water leaks in the form of discolored interior panels or carpet, cautions about slow or sticking power windows, and throws in a word of warning about tires.
"Rubber for this car is expensive, and finding tires in the factory size can be very tricky. That includes the spare—you're not going to find a replacement at your local tire shop if you get a flat."
Katz agrees. "No one makes the 275/40/17 front, 335/35/17 tires that were sold with the earlier Gen II. You'll have to upgrade to the 18-inch rims that came later at the very least, or move to a slick tire, which is still available in 17-inch sizes, for track use."
It's also possible to move to a 19-inch SRT rim from a newer Viper, which opens up a wider range of replacement tires.
Snake pit, please
Aside from its unforgiving character when pushed to the limit, there's really no reason to be afraid of Viper ownership. The second-generation cars are still among the most desirable for both collectors and performance fans—so much so that the fifth-gen cars were styled to resemble them as closely as possible. While the 'Viper tax' is a real thing when seeking out rare replacement parts, especially for the body, in general a well-maintained car isn't particularly expensive to own.
Throw in a reasonable purchase price for a driver-quality car, and the 1996–2002 Dodge Viper is one of the few modern exotics that hasn't priced itself out of the realm of the possible for the average enthusiast looking to buy American, but not take home a Corvette. There's really nothing else like a Viper in terms of looks, sound, or the experience behind the wheel, and if you're content to snag a higher-mileage RT/10 roadster in place of the more expensive GTS, you could easily enjoy a snake pit in your garage for less than the cost of a fully-loaded Ford Mustang.