The son also rises: Fathers and sons throughout automotive history
In honor of Father's Day, let's take a look at sons who took the torch from their fathers in the automobile business. As history shows, a silver spoon in your mouth doesn't mean success. In fact, trying to follow in daddy's footsteps was often a rocky road.
Henry and Edsel Ford
Is there a more famous father-and-son team in the automotive business than Henry Ford and his son, Edsel? Founded in 1903 by Henry after two previous auto companies failed, by the 1920s, Ford Motor Co. produced one of every two cars on the road in the United States—and Henry Ford accomplished this with one model: the Ford Model T. Henry eventually bought out his shareholders and installed his son as president.
But where Henry loved to tinker, Edsel loved the arts. Henry could engineer a car; Edsel had the taste to drape it in a graceful silhouette. Edsel's style can be seen in 1930s-era Fords, and notably in the elegant 1940 Lincoln Continental.
As you might expect, their relationship was unstable. Neither understood the other. This led to the old man trumping his son's decisions in an effort to toughen him up. It didn't work, and in 1943, Edsel died of cancer and undulant fever at age 49. Henry once more took the reins at Ford, despite being 80 years old. Edsel's wife, Eleanor, intervened, and four years later, their son Henry Ford II took over.
Kiichiro and Shoichiro Toyoda
Following his father's advice to seek his own way, Kiichiro Toyoda, son of Sakichi Toyoda, founder of the successful Toyoda Automatic Loom Works, began experimenting with automaking in 1930. His first car, the AA, was released in 1935. By 1937, Toyota Motor Co. Ltd. was in business. Kiichiro was named president in 1941. He would have remained at the company if not for a recession. When Toyota announced layoffs, workers went on strike. In an effort to settle the strike, Kiichiro and top executives tendered their resignation. Kiichiro died two years later. Outsiders were brought in to run the company.
In 1967, Eiji Toyoda, Kiichiro's cousin, became president and managing director. It wasn't until 1983 that Kiichiro's son Shoichiro, who joined the company in 1952, became president. He would serve until 1992, when he would retire and become chairman. Today he's honorary chairman. Shoichiro's son, Akio, became vice president of Toyota in 2005, and president in 2009.
William and Semon Knudsen
OK, neither William nor the unfortunately named Semon are household names, but they had a major influence on American auto industry. William "Big Bill" Knudsen, a Danish immigrant, rose through the ranks at Ford Motor Co. to become head of manufacturing and was a key factor in the Model T's success. But disputes with Henry Ford saw Knudsen defect for General Motors' Chevrolet Division. Knudsen rose to company president before leaving for a job in the Roosevelt Administration during World War II.
His son, Semon "Bunkie" Knudsen, joined GM in 1939, rising to general manager at Pontiac in 1956, where he saved the brand from extinction. Promoted to general manager for Chevrolet in 1961, he continued to rise through the ranks. Yet after beings passed over for a promotion, he left GM to become president of Ford Motor Co. in 1967, completing the circle his father had started. The job lasted 19 months.
Wilhelm and Karl Maybach
Wilhelm Maybach put Mercedes on the map. Working as Karl Daimler's chief design engineer, Maybach created the gear wheel transmission, the tubular radiator, the honeycomb radiator, and the first four-cylinder automotive engine. After Daimler's death in 1900, Maybach engineered the first Mercedes, a car that created the blueprint for the modern automobile. Nevertheless, in 1907, Maybach left Daimler to build a better airship engine for Graf Ferdinand von Zepplin, forming a company to produce it two years later. By 1918, the name was changed to Maybach-Motorenbau GmbH, and Wilhelm left the company, putting his son Karl in charge. Karl began building exclusive, expensive Maybach luxury cars in 1922, culminating in the Maybach 12 DS, the world's first car with a V-12 engine. Production ended in the 1930s. In 2002, Mercedes-Benz revived the brand with the model 57 and 62 to challenge Rolls-Royce and Bentley. Daimler folded the marque in 2012. It's now an S-Class trim level with a longer wheelbase and bespoke interior amenities.
Roy Chapin Sr. and Roy Chapin Jr.
As an Olds Motor Works test driver, Roy Chapin, Sr. experienced the miserable conditions of American roads while driving a Curved Dash Oldsmobile from Detroit to the New York Auto Show. It took nine days. Not long after, Chapin left Olds to start the Hudson Motor Car Company in 1909 with Detroit merchant Joseph Hudson, who supplied the funding. Chapin served as president through 1923, and then as chairman of the board.
But Chapin's cross-country drive never left his thoughts, and it led him to establish the Lincoln Highway Association with Henry B. Joy of Packard. The group would build America's first transcontinental highway. His son, Roy Chapin, Jr. began as a test driver as well, working for Hudson after graduating from Yale. But his career didn't advance until Hudson and Nash-Kelvinator merged to form American Motors Corporation in 1954.
Chapin rose to become chairman of AMC from 1967–77, keeping the tiny automaker alive by marketing compact cars such as the Hornet, Gremlin, and Pacer. He also acquired the Jeep Corporation from Kaiser Industries in '67, which kept AMC afloat until 1987, when it was sold to the Chrysler Corporation. Chrysler's primary interest? Jeep.
Ettore and Jean Bugatti
Born in Milan to a family of artists, Ettore Bugatti never thought himself artistically gifted. So he became an engineer, entering the German auto industry in 1902. Apprenticing with bicycle and tricycle manufacturers, Ettore eventually began designing cars, establishing his own production plant in Molsheim, Alsace, France in 1909. While Ettore built competition cars, his road cars combined exquisite design with exceptional performance and build quality. Despite saying he never had the talent possessed by his artist brother Rembrandt, Ettore's cars were pure artistry. Ettore's oldest son, Gianroberto—Jean—Bugatti, helped his father design some of the marque's finest models, including the Bugatti Royale Type 41 and the Type 57. But in 1939, Jean was killed in a crash while attempting to avoid a cyclist in a Type 57. He was 30 years old. Eight years later, Ettore died at age 66, as did the brand not long after that. Fewer than 8000 original Bugattis were produced; Volkswagen Group revived the marque in 1998.
Ferdinand and Ferry Porsche
Of course it wasn't enough that Ferdinand Porsche developed the electric wheel-hub motor, a principle used today by hybrid cars, in 1897 while working for Jacob Lohner in Austria. He also spent nine years as Technical Director at Daimler where he developed the legendary S, SS, and SSK models. Next, in 1931, he established his own design company in Stuttgart, eventually landing the contract to develop the Volkswagen (originally the KdF-Wagen) three years late, which he developed with his son, Ferry. After World War II, father and son built the first Porsche sports car, one based on the Volkswagen: the 1950 Porsche 356. Ferdinand died the following year at age 75. Ferry sustained the sports car brand's image through racing and engineering excellence, producing such cars as the 911, 914 and 944. Retiring from his company in 1993, he died five years later, survived by his sons Butzi, Gerhard, Peter, and Wolfgang.
Lloyd and Mark Reuss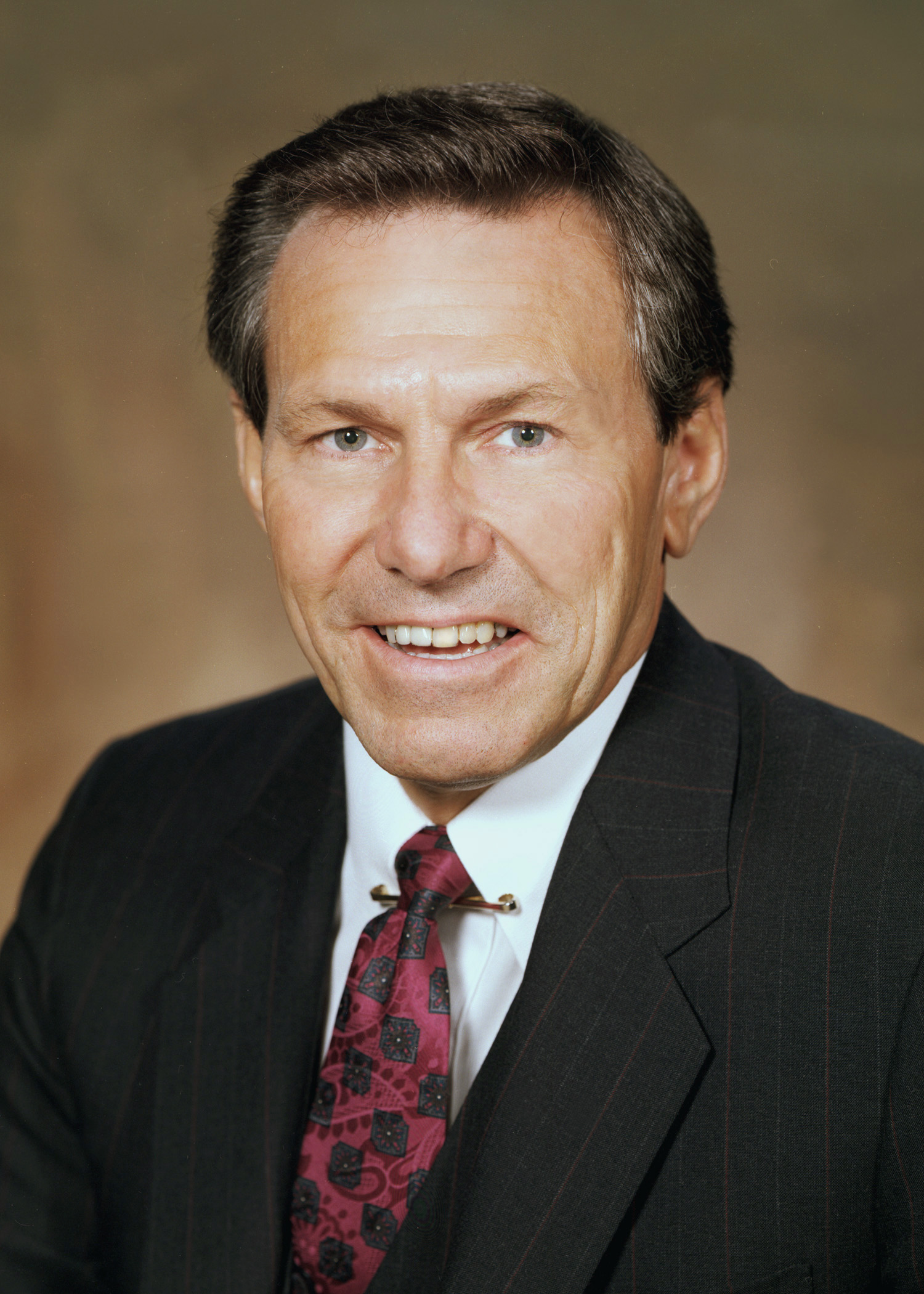 Like many top executives at General Motors, Lloyd Reuss held many posts, starting as an engineer in the late 1950s and rising to become general manager of Buick and a GM vice president in 1980. He cultivated a sportier image for Buick with the Grand National, T-Types and the Reatta. He went onto manage Chevrolet-Pontiac and GM Canada in 1984, adding Saturn a year later. By 1990, he was president of GM before falling victim to a boardroom coup in 1992. His son Mark has fared better.
Like his father, Mark Reuss began his GM career as an engineer, rising through various roles to become president of General Motors North America in 2009. Today, he's executive vice president of global product development, purchasing, and supply chain. A devoted enthusiast, he unfortunately crashed the 2018 Corvette ZR1 Indy 500 pace car at the Detroit Grand Prix earlier this month. Embarrassing? You bet, but he's not some middling dilettante behind the wheel. He's a certified industry pool test driver on the North Course of the Nürburgring Motorsport Racetrack in Germany, and is licensed for FIA C and IMSA Road Racing. It's a nasty turn on a tough track, and it got the best of him.
Virgil Exner Sr. and Virgil Exner Jr.
Exner Sr. was drawing Studebaker ads in 1934 when he was hired by General Motors. By 1938, not yet 30, he was running Pontiac's styling studio when industrial designer Raymond Loewy lured Exner to his independent design firm where he developed Studebaker's 1947 and 1948 models (as well as an intense dislike for Loewy). The feeling was mutual. Exner left, becoming design chief at Chrysler where his designs for the Forward Look models of the 1950s would change automotive styling. He continued working for Chrysler until leaving in 1964, after which he dabbled in design until his death in 1973.
Son Virgil Jr. followed in his father's footsteps, designing cars under contract for Italian coachbuilder Ghia, where he worked on the Volkswagen Karmann-Ghia, Volvo P1800, Renault Caravelle/Floride, the Renault 4 and the Fiat 2300 Roadster. Returning to Michigan in 1961, he collaborated with his father until joining Ford in 1967, where he remained until retiring in 1988.