The Porsche 911 GT3: Six generations of flat-six glory
When you've amassed a parts drawer as full of race-proven goodies as Porsche's bin is, sometimes the desire to rummage around yields powerful results. From these experiments come road cars fit for the track, and when we're lucky, track cars just barely fit for the road. In such exercises do enthusiast preferences delight, and Porsche is not without representatives. While we love to mix-and-match and spec cars in our imaginations, 20 successive years of the GT3 show that Porsche is approaching perfection.
The first Porsche GT3 got its first taste of auto show glory in 1999 at the Geneva Auto Show. It was no stranger to publicity, however, since before it hit Geneva, it had broken the eight-minute barrier at the Nürburging Nordschleife. The GT3 wasn't simply showing the world that, yes, Porsche could put a giant fixed wing on a road car if it wanted to—the road-going GT3 punched the homologation ticket for the track-exclusive 911 GT3 Cup, R, and RSR cars.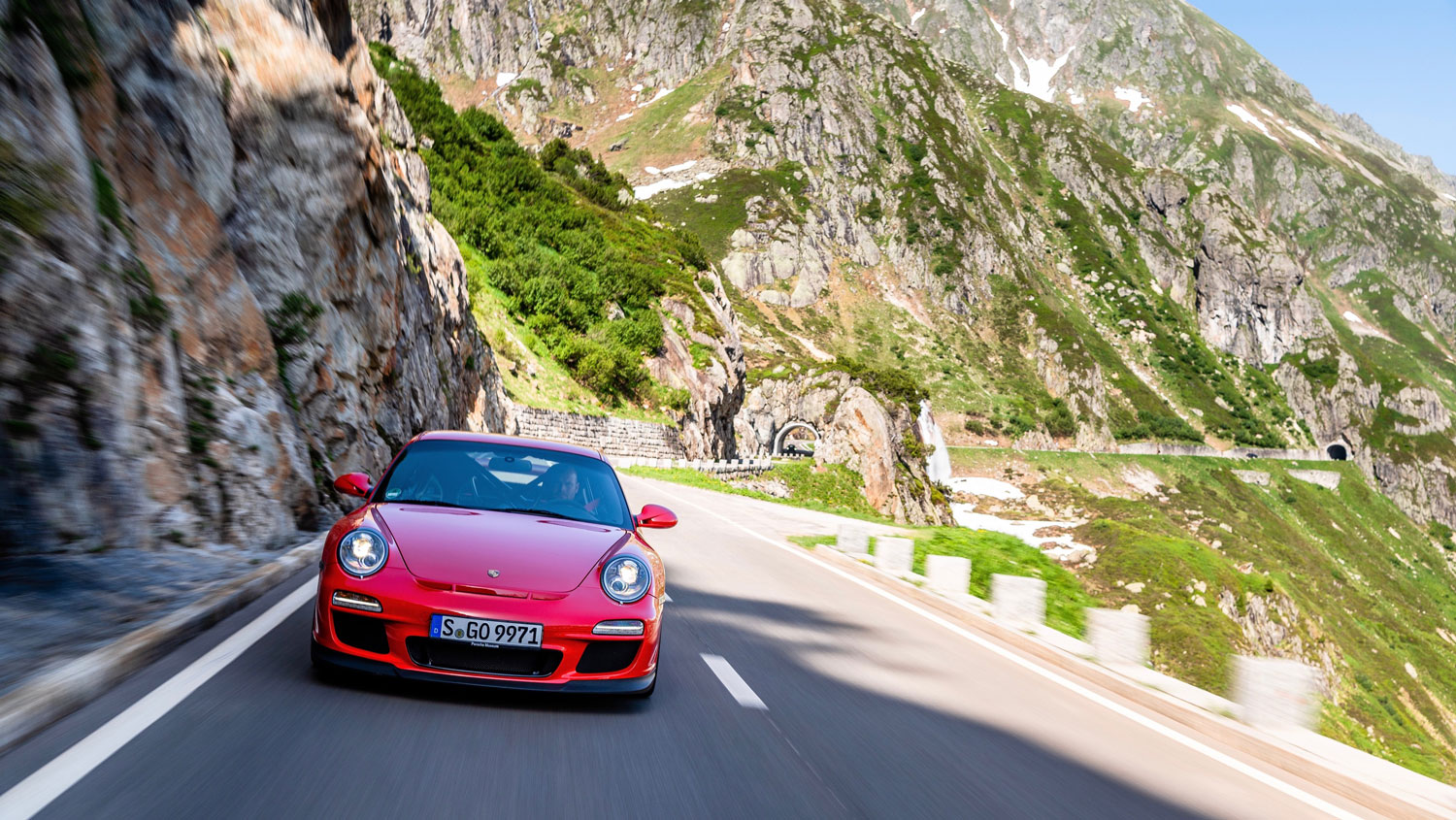 The 996-generation 911 (launched for 1999) marked a transition in Porsche history, signaling the end of air-cooled 911s as well as the advent of the GT3 family tree. Depending on who you talk to, the 996 GT3 struggled to absorb the bumps of these transitions; but honestly, if we've got six generations of GT3s to savor—with another one on the way, we expect—we're a privileged bunch.
The story of the road-legal GT3 is one of harmonious marriage between customer cars and track-exclusive racers. Mere mortals (who could afford it) got Clubsport roll cage packages, and Porsche won the 24 Hours of Nürburgring. Seven times. Porsche Works drivers notched through sequential 'boxes, and we again got a clutch pedal when the GT3 991.2 landed in 2017—plus some of the most sublime driving dynamics the purest of Porsche lovers could want.
Porsche's decades of experience on the greasy side of the pit lane wall has only made successive generations of the GT3 cleaner and better sorted. The entirely new engine, transmission, and chassis of the 991 GT3 proved that Porsche truly grasped the philosophy of producing a true GT3, regardless of the component parts.
There's only so many ways you can go wrong with a screeching, naturally-aspirated flat-six and a manual gearbox; and six generations of the GT3 have us thinking Porsche isn't done tinkering just yet.