50 years ago today, the Chevrolet Corvair reached the end of the line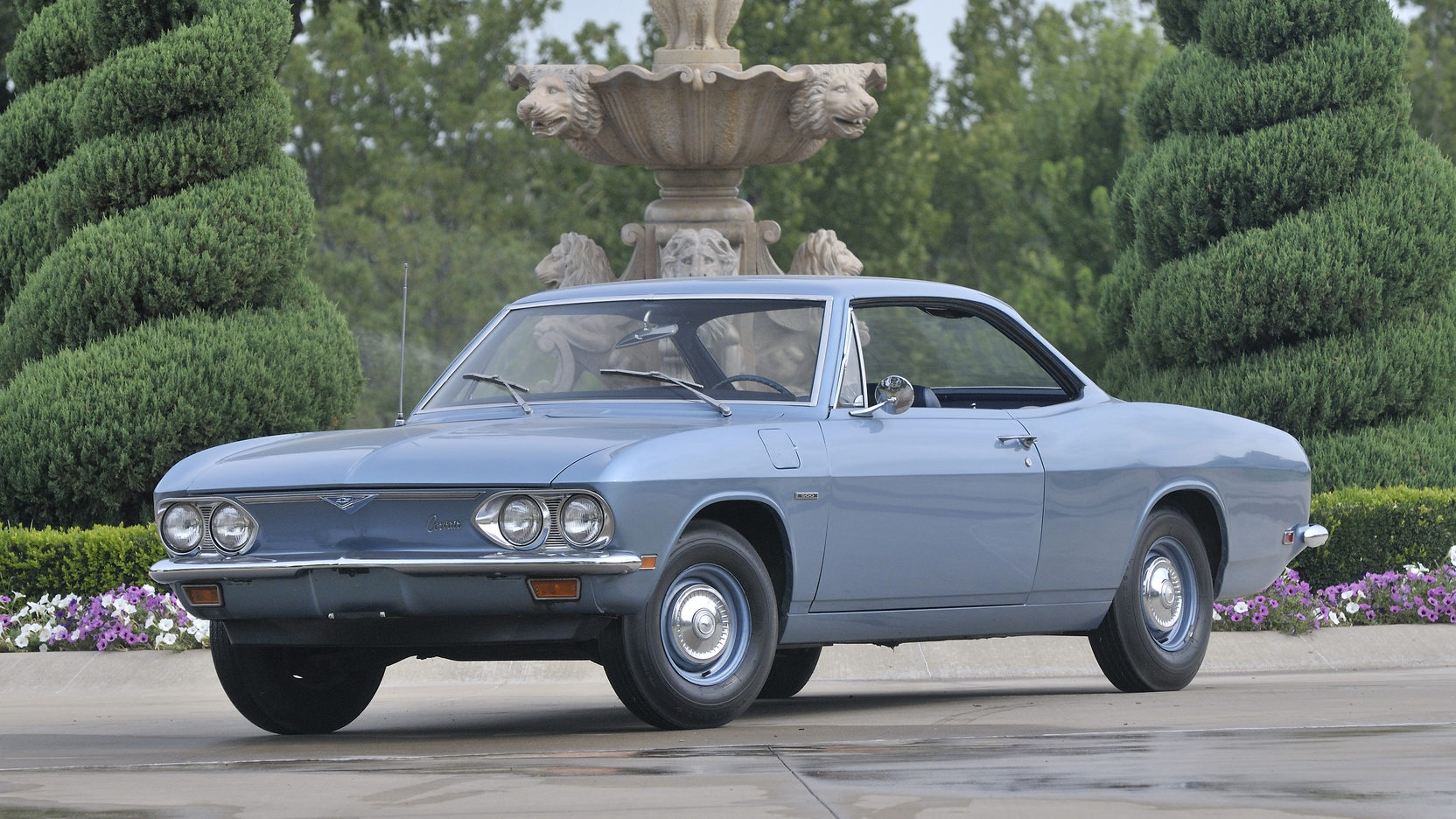 Chevrolet has built some fantastic cars since its founding in 1911. Yet it rarely goes out on a limb the way it did in 1960. The Corvair was a radical departure from auto production convention of the '60s. The car never saw the '70s, though. In fact, 50 years ago today the final Corvair rolled off the assembly line.
The Corvair eschewed the front-engine, rear-drive layout that populated the majority of the U.S. car market in the late 1950s and early '60s. Instead, Chevy designers took a page from Volkswagen's book and stuffed the engine behind the rear seat. They also grifted the idea of ditching the radiator in favor of air-cooling the horizontally-opposed six-cylinder engine.
The first model year was 1960, and the car quickly came under attack by an up-and-coming political activist named Ralph Nader. The first chapter of his 1965 book, Unsafe at Any Speed, focused on the Corvair's rear suspension design, which was a swing-axle concept akin to the VW Beetle or Porsche 356. According to Nader, the design could tuck the outside rear tire under hard cornering, causing the car to roll. In many gearhead minds, it's a myth that refuses to die.
Unsafe at Any Speed became a bestseller, and although the Corvair received a complete redesign in 1965, which removed the swing-axle rear suspension, the damage was done. Corvair production slowly tapered down until 1969, when just 6000 cars rolled off the line. The last left the factory on May 14, 1969.
Chevrolet was never again so adventurous in its car design, so today we mourn the death of the Corvair and what it could have been. Do you have a Corvair story? Tell us about it in the Hagerty Forums below.