Celebrating Buick's unsung big-blocks on 4/30
It's 4/30, and we're wrapping up Engine Week at Hagerty with a salute to Buick's line of big-block V-8s.
GM gave buyers lots of options to choose from when it came to mid-size muscle. Oldsmobile and Pontiac each used a single V-8 engine family across their entire lineup. Meanwhile, Buick, and Chevrolet each had unique small-block and big-block V-8 engine architectures during the muscle car era.
Chevy's MkIV big-block gave us the 396, 427, and 454 and gets its share of praise, yet Buick's big-block family doesn't seem to get the attention it deserves. Let's take a look at what Buick offered to not only counter its competition with GM, but to challenge most legendary muscle cars ever produced.
Buick's big-block engine family was a follow-up to the Nailhead series of big V-8s. The 400 was the smallest of the lineup and was found in A-body variants from 1967-69, the three-year span that GM capped it's A-body mid-size cars from using any engine larger than 400 cubic inches. Buick's GS 400 was fitted with a 340-horsepower version of the engine from 1967–68, with a 350-hp Stage 1 version joining in 1969.
The 430 saw duty in the 1967–69 Riviera and the B-body Wildcat, along with the massive, C-body Electra, which all packed 360-hp variants of the engine.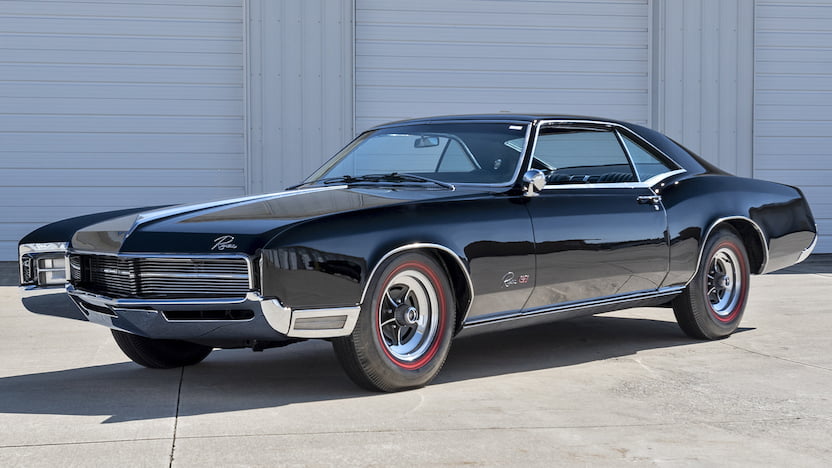 There's a persistent myth that engines with a long stroke are better at producing torque than a similar engine with a shorter stroke. The truth is, torque is a product of displacement and volumetric efficiency. Buick proved that with its 455 V-8, which debuted in 1970. It used a 3.9-inch stroke, the same as the rest of the Buick big-block line. Despite bringing the shortest stroke of any of its corporate cousins, Buick's 455 was advertised as producing 510 lb-ft of torque, more than Chevy's 454 and the 455s from Pontiac and Olds.
While it had the shortest stroke of any of its GM V-8 brethren, the 455 also had the largest cylinder bore. That helped Buick's modestly-sized but efficient intake port move a lot of air with the 2.125-inch valve used in the Stage 1 package. Buick said it was good for 360 horsepower, yet it powered the mid-sized 1970 GS to low-13-second elapsed times in the quarter-mile. Line a Buick GS Stage 1 up against a dual-quad 426 Hemi or a 3×2 427 Corvette and it was a driver's race. Buick tested a Stage 2 package that was even wilder.
Would the Buick GS and its big-block get more respect today if its 360-hp rating were more honest? Perhaps. In the meantime, let those other muscle car drivers underestimate the power of the 455 big-block. Buick's muscle cars may not have the notoriety, but there's something to be said for a sleeper.