11 of our favorite stripe packages
Sporty cars just look good with stripes. It's a fact. Ever since race teams added stripes to differentiate their cars on the track, they've been a go-to option for sports car and muscle car styling.
Longitudinal stripes can accent body lines or hood scoops while transverse stripes can visually shorten overhangs, and an all-out, stripe-filled package can help solidify a car's place in the showroom pecking order.
We love them all. Here are just some of our favorite examples, in no particular order.
The Shelby Mustang GT350 was the first production car to feature twin hood stripes, and Mustangs have been keeping them alive ever since.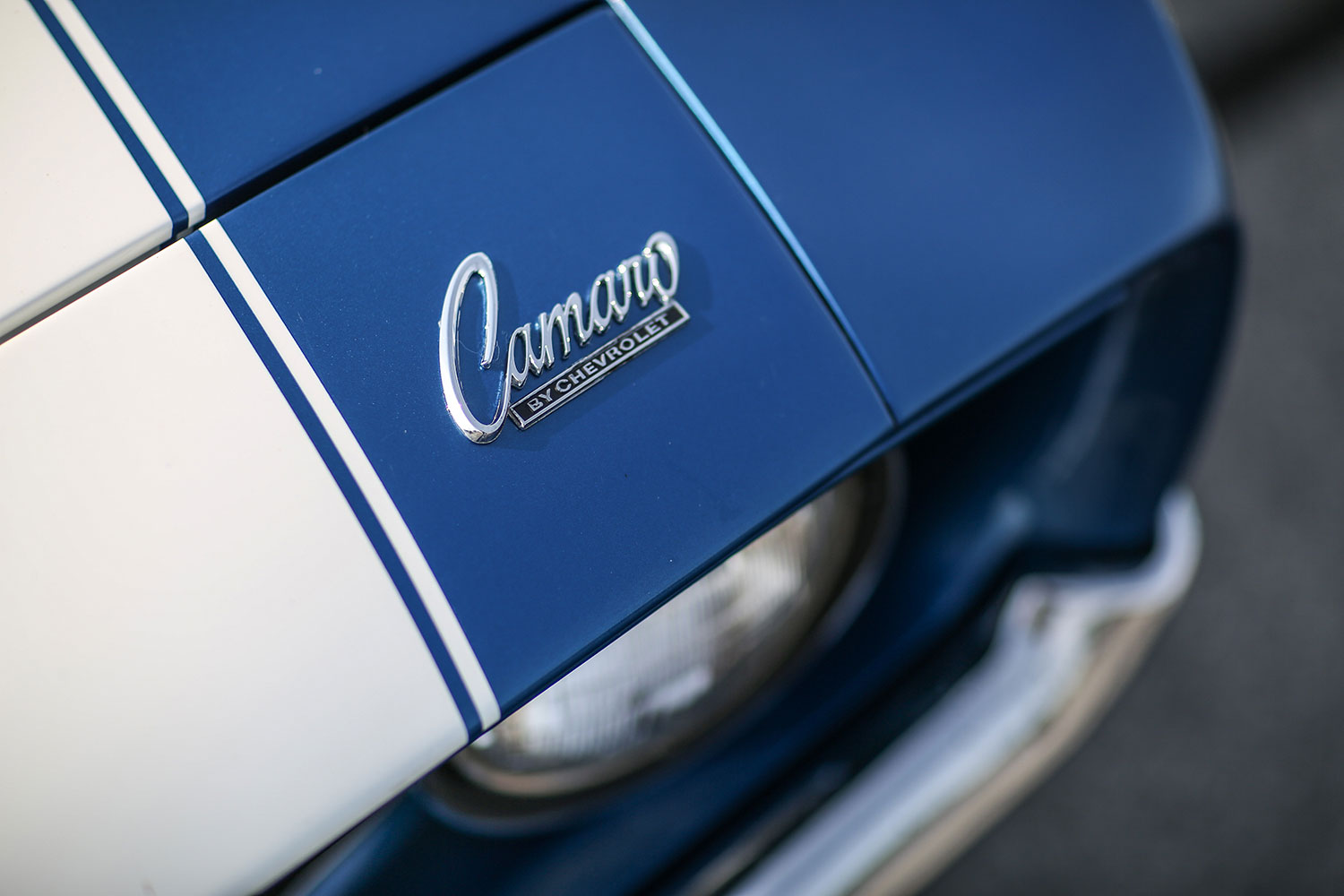 Not to be left out, Chevrolet put wide stripes on the hood of the Z/28, each framed with pinstripes
Strobe stripes on the 1970 AAR 'Cuda are broken up more and more frequently as they travel to the back of the car, creating a unique effect.
While we're on the subject of Trans Am competitors, the Boss 302 had a couple of great stripe packages, including one that traveled up the hood before veering down the fender and rearward, and perhaps the more recognizable side scallops.
Any muscle car fan will tell you that Yenco stripes on a car meant it was packing real horsepower. The big-block Nova was one of the most potent of all Yenko Super Cars, and its perfectly-shaped stripe that widens as it moves rearward is the perfect accent to an otherwise understated performance upgrade.
Plymouth had to have a good sense of humor to market a car like the Road Runner. If you need any more proof, we present the tape stripe running down the side of the '70 Road Runner. Appearing from its faux quarter panel vent, it's a dust trail kicked up by the eponymous desert sprinter. Meep-meep.
Hockey stripes on '69 Camaros frame the engine displacement emblem and flow rearward, implying motion and speed even when the car is still, just like the crisp bodylines that run rearward from each wheel opening.
AMC's Rebel Machine not only wore a blue center stripe over its white base, but also a red stripe that ended in a wider red, white, and blue pennant on the rear of the quarter panel for a patriotic flourish.
Contrasting black stripes with a bright pinstripe outline over Carousel Red paint make the GTO Judge instantly recognizable. It's a nice flourish that follows the curve of the fender and greenhouse.
The E9 CSL's stripes have become seared into every BWM fan's brain. The tri-color blue, purple, and red have been worn on performance BMWs for decades, but never was it better represented than here.
We didn't even cover all of the stripe packages we love and barely got into European cars, so we know we missed a lot. Let us know your favorite stripe package, race or factory, in the comment section.