It's April 27th: Show us your 427!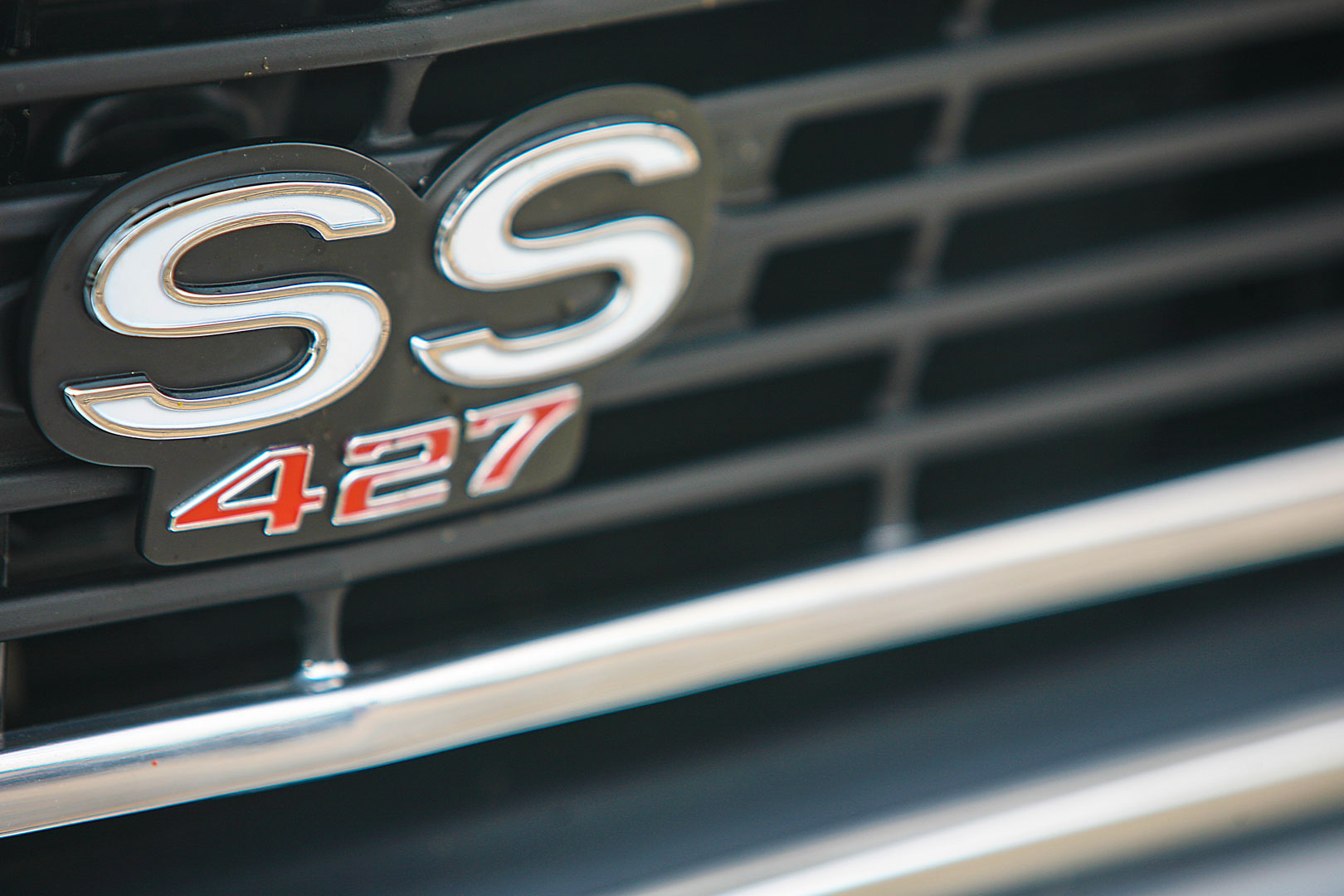 When Ford won the 1966 24 Hours of Le Mans with the GT40, it wasn't with some puny small-block, it was 7.0-liters of American V-8. You know what? The hell with the metric system, let's call it what it really was, 427 cubic inches! And we want to see yours in the comments below.
Ford's FE engine wasn't a small-block and it wasn't quite a big-block; it occupied the same middle ground as the Pontiac V-8. Despite Ford having a larger big-block engine family in the Mercury-Edsel-Lincoln (MEL) V-8, those were reserved for larger more-luxurious cars, and it was the FE that saw performance duty in mid-'60s Fords. Its tighter bore spacing would come in handy though, as 427s found their way into everything from Thunderbolts to GT40s to AC Cobras.
When Ford wanted to take on the Hemi and its massive cylinder heads and huge ports, it developed a single-overhead-cam version of the 427 FE that was a powerhouse and a heck of a looker too. NASCAR banned the 427 SOHC immediately, but it was adopted by drag racers and was used in Don Prudhomme's Shelby Super Snake dragster.
NASCAR's cubic-inch ceiling means that lots of American car manufacturers had displacements hovering around 427, which is exactly why Chrysler's Hemi came in a 426. Chevrolet's 427-cu-in big-block V-8 is the stuff of legend. While it was the 396-cu-in V-8 that debuted big-block power as we know it in Chevelles and Corvettes in 1966, Chevrolet had developed the Mark IV engine with 427 cubic inches in mind, as Chevrolet race cars had been using that displacement since 1963.
The famed Mystery Motor used in Mickey Thompson's 1963 Corvettes in Daytona Speed Week sports car races and later that same week in record-breaking Impalas would lead to street-going versions less than three years later.
Tall-deck version of the famed big-block were used in heavy-duty trucks, but we're sure the 427 is mostly known for its use in Novas, Chevelles, Camaros, and Corvettes, where L72, L88, and ZL1 engines made them tough to beat on the dragstrip.
The 427-cu-in big-block Chevy V-8 only lasted from 1966–69 before it was replaced with the longer-stroked 454 V-8, although those four years were right at the apex of muscle car performance and style, cementing the 427's legacy. When the C6 Corvette Z06 debuted with its big-inch small-block, Chevy rounded down the cubes a smidge to call the LS7 a 427 as well. It remains the most powerful naturally-aspirated small-block in Chevrolet's history, at 505 horsepower.
Have you got a 427 V-8 powering your muscle car or sports car? Share it with us in the Hagerty Forums below.